A new live-action G.I. Joe TV series focusing on Lady Jaye is in the works at Amazon.
Details include that the series will be a standalone story centered around Lady Jaye, which will connect to the larger G.I. Joe universe.
Adrianne Palicki starred as the character in the 2013 movie, G.I. Joe: Retaliation.
Erik Oleson will be the showrunner who is known for writing and producing Marvel's Daredevil, Amazon's The Man in the High Castle, The CW's Arrow, and is the showrunner and executive producer of the upcoming second season of Amazon's Carnival Row.
Long-time G.I. Joe and Transformers producer Lorenzo DiBonaventura is on board to executive produce.
The series comes from Paramount Television Studios, Hasbro's Entertainment One (eOne), and Skydance Television.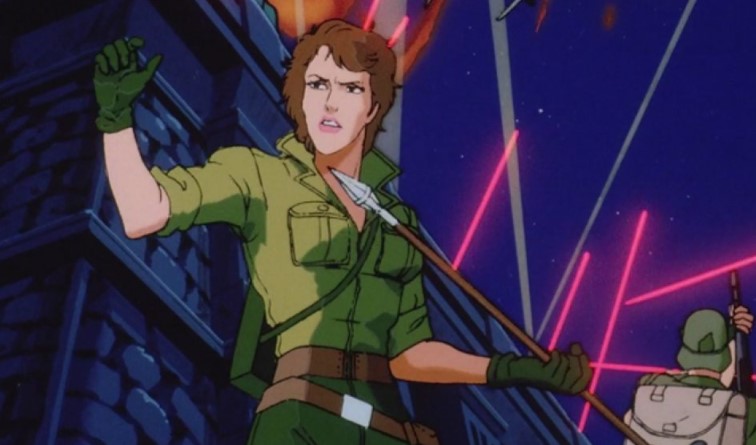 Lady Jaye first appeared in 1984
Lady Jaye first appeared in the 1984 G.I. Joe animated series and was later turned into an action figure in 1985 and written into the comics by Marvel.
The character's real name is Alison R. Hart-Burnett, and her rank is that of Staff Sergeant E-6.
Lady Jaye was born on Martha's Vineyard, Massachusetts, and she is a Bryn Mawr graduate, and also did graduate work in Trinity College in Dublin before graduating from intelligence school at Fort Holabird.
Wiki lists Lady Jaye as an Airborne and Ranger qualified, an expert with the M-16, M-1911A1 auto pistol and reflex crossbow, and she is also an accomplished actress and fluent in several languages and has a knack for impersonation, right down to the subject's voice and mannerisms.
(via Deadline)