A new Star Wars book, The Art of The Mandalorian: Season 2, reveals that Star Wars creator George Lucas had a concern about Baby Yoda.
Dave Filoni, who created The Mandalorian and The Book of Boba Fett with Jon Favreau, revealed in the book that Lucas was concerned about the development surrounding Grogu.
"I had a talk with George at one point about the Child, and his main concern was that the kid has to have a proper amount of training," Filoni revealed.
What is rather interesting is that episodes of The Book of Boba Fett revealed exactly that, that not only did Baby Yoda train with Luke Skywalker but it was revealed Baby Yoda had previous training. It was revealed that Baby Yoda had apparently trained with multiple Jedi according to that cool Order 66 scene which showed them off.
So we see, Filoni and Favreau made it a point of answering the concerns of George Lucas, but here is where it could get interesting.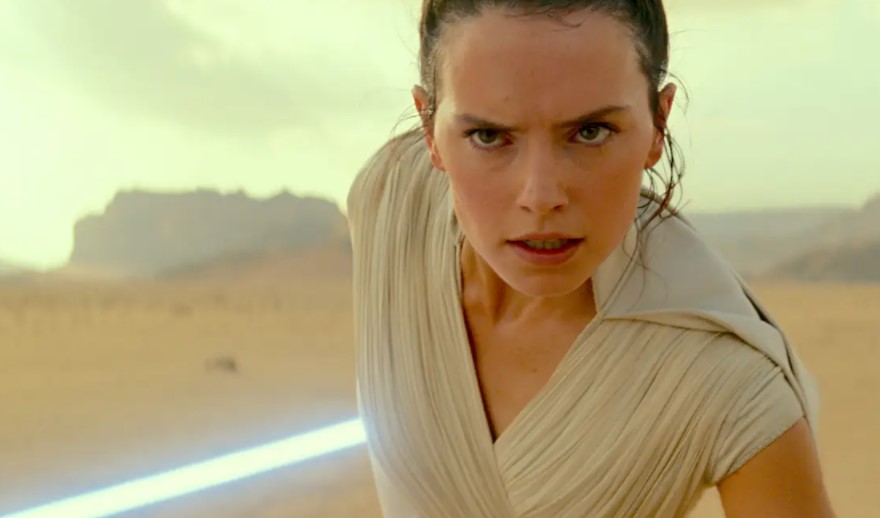 Did George Lucas have concerns about Rey?
Certainly, Lucas would have had the same concerns about Rey, but it looks as if Disney simply ignored them or didn't bother asking (not a surprise), as Rey really received no training and is considered way too overpowered.
Mark Hamill has even said the Disney Star Wars movies have made no sense as Hamill didn't agree with how they portrayed Luke Skywalker, which is something that Filoni and Favreau have "fixed" with The Mandalorian and The Book of Boba Fett:
I said to Ryan [Johnson], I said, "Jedi's don't give up. I mean even if he had a problem he would maybe take a year to try and regroup, but if he made a mistake he would try and right that wrong." So right there we had a fundamental difference, but it's not my story anymore. It's somebody else's story, and Ryan needed me to be a certain way to make the ending effective. That's the crux of my problem. Luke would never say that. I'm sorry. Well in this version, see I'm talking about the George Lucas Star Wars. This is the next generation of Star Wars, so I almost has to think of Luke as another character. Maybe he is Jake Skywalker. He's not my Luke Skywalker, but I had to do what Ryan wanted me to do because it serves the story well, but listen, I still haven't accepted it completely. But it's only a movie. I hope people like it. I hope they don't get upset, and I came to really believe that Ryan was the exact man that they need for this job.