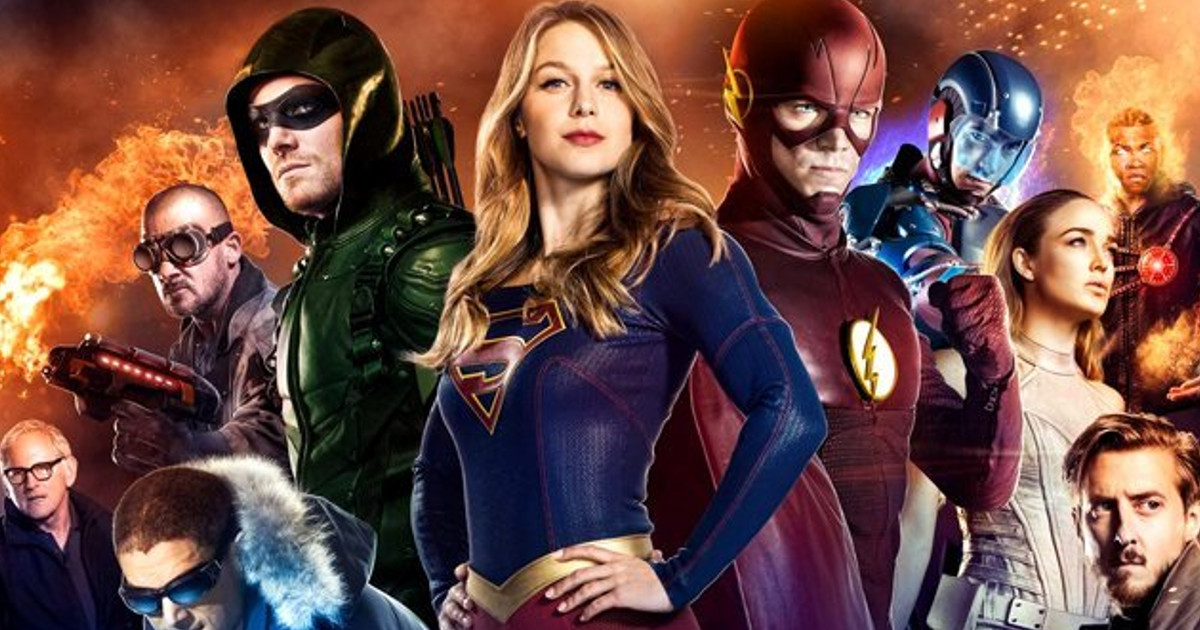 The CW announced the premiere date for their Fall shows.
• Supergirl Season 3 premiers Monday, October 9 at 8pm ET followed by the new drama eries Valor at 9pm.
• The Flash Season 4 kicks off Tuesday, Ocotber 10 at 8pm follwed by DC's Legends of Tomorrow Season 3 at 9pm.
• Riverdale Season 2 airs in its new timeslot on Wednesday, October 11 at 8pm followed by the new series Dynasty at 9pm.
• Supernatural Season 13 premiers Thursday, October 12 at 8pm followed by Arrow Season Six at 9pm.
• Crazy Ex-Girlfriend returns on Friday at 8pm followed by Jane the Virgin at 9pm.
The CW has yet to announce premiere dates for the mid-season shows including the new Black Lighting series, The 100, iZombie and The Originals.
The CW will once again kick off its fall season with the exclusive telecast of the IHEARTRADIO MUSIC FESTIVAL, airing over two nights Wednesday, October 4 (8:00-10:00pm ET/PT) and Friday, October 6 (8:00-10:00pm ET/PT).
The following is The CW's Fall 2017 premiere schedule:
WEDNESDAY, OCTOBER 4
8:00-10:00pm IHEARTRADIO MUSIC FESTIVAL
FRIDAY, OCTOBER 6
8:00-10:00pm IHEARTRADIO MUSIC FESTIVAL
MONDAY, OCTOBER 9
8:00-9:00pm SUPERGIRL (Season Premiere)
9:00-10:00pm VALOR (Series Premiere)
TUESDAY, OCTOBER 10
8:00-9:00pm THE FLASH (Season Premiere)
9:00-10:00pm DC'S LEGENDS OF TOMORROW (Season Premiere)
WEDNESDAY, OCTOBER 11
8:00-9:00pm RIVERDALE (Season Premiere)
9:00-10:00pm DYNASTY (Series Premiere)
THURSDAY, OCTOBER 12
8:00-9:00pm SUPERNATURAL (Season Premiere)
9:00-10:00pm ARROW (Season Premiere)
FRIDAY, OCTOBER 13
8:00-9:00pm CRAZY EX-GIRLFRIEND (Season Premiere)
9:00-10:00pm JANE THE VIRGIN (Season Premiere)
Tags: