Following a cancellation at SYFY, The Expanse will now air on Amazon Prime Video as the streaming service has announced plans for Seasons 3 and 4.
The Expanse Season 3 launches on Amazon on February 8 with the fourth season exclusively premiering later in 2019. Seasons 1 and 2 are currently available for U.S. subscribers, with Seasons 1 and 2 available for international subscribers on Feb. 8.
Following having been canceled at SYFY and not renewed for a Season 4, fans and the show's creators started a #SaveTheExpanse campaign last May to get the series picked up by Amazon. A petition was created to save the show, which collected over 138,000 signatures, and a GoFundMe page was started which raised funds to fly a #SaveTheExpanse banner over the headquarters of Amazon.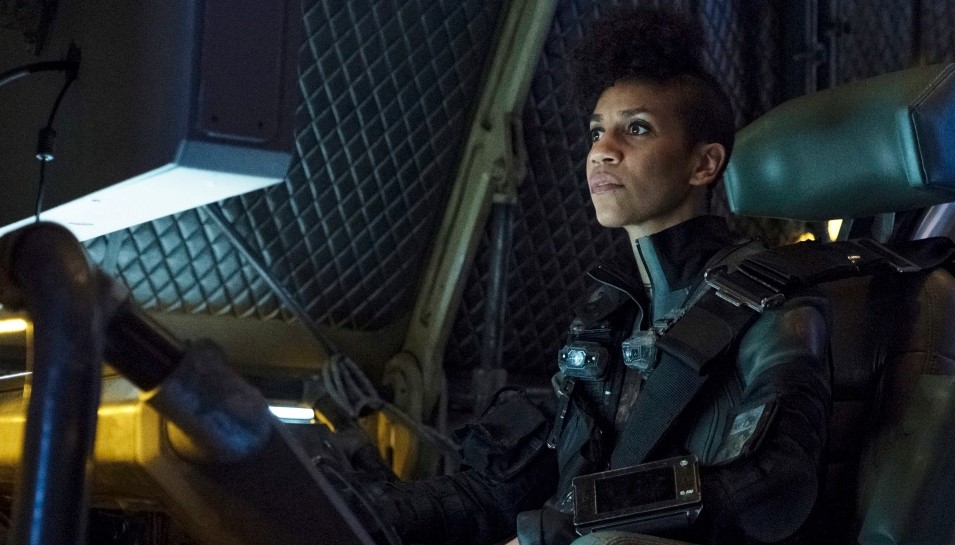 The Expanse is based on the novels by James S. A. Corey with the story set hundreds of years in the future where humans have colonized the solar system with The United Nations controlling Earth and an independent military power inhabiting Mars. Desperate for air and water, the series begins with Earth and Mars on the verge of war over the resources found in the Asteroid Belt. With few options for survival, allies struggle to fight over the future of humanity.
Naren Shankar serves as showrunner of The Expanse, which is co-created and written by Academy Award nominees Mark Fergus (Iron Man) and Hawk Otsby (Children of Men). The series stars three-time Golden Globe nominee Thomas Jane (Deep Blue Sea), Oscar-nominee Shohreh Asgdashloo (Star Trek: Beyond), Steve Strait (The Covenant), Dominique Tipper (Fantastic Beasts and Where to Find Them), Wes Chatam (The Hunger Games), Cas Anvar (Punisher: War Zone), Frankie Adams (Mortal Engines) and Shawn Doyle (Frequency), Chad L. Coleman (The Walking Dead), Florence Faivre (The Sia Renaissance), and Cara Gee (Empire of Dirt). The Expanse is produced by Alcon Television Group.