Evangeline Lilly is filming the Avengers 4!
Following having recently finished Ant-Man and the Wasp, now Evangeline Lilly has taken to Instagram to share a behind-the-scenes image.
"Prepping for [Avengers: Infinity War],"Â Evangeline Lilly posted who returns as the Wasp for the fourth Avengers movie.
Prior to the release of Avengers 4, Evangeline Lilly can be seen in Ant-Man and the Wasp on July 6, 2018.  Check out some images of the Wasp costume: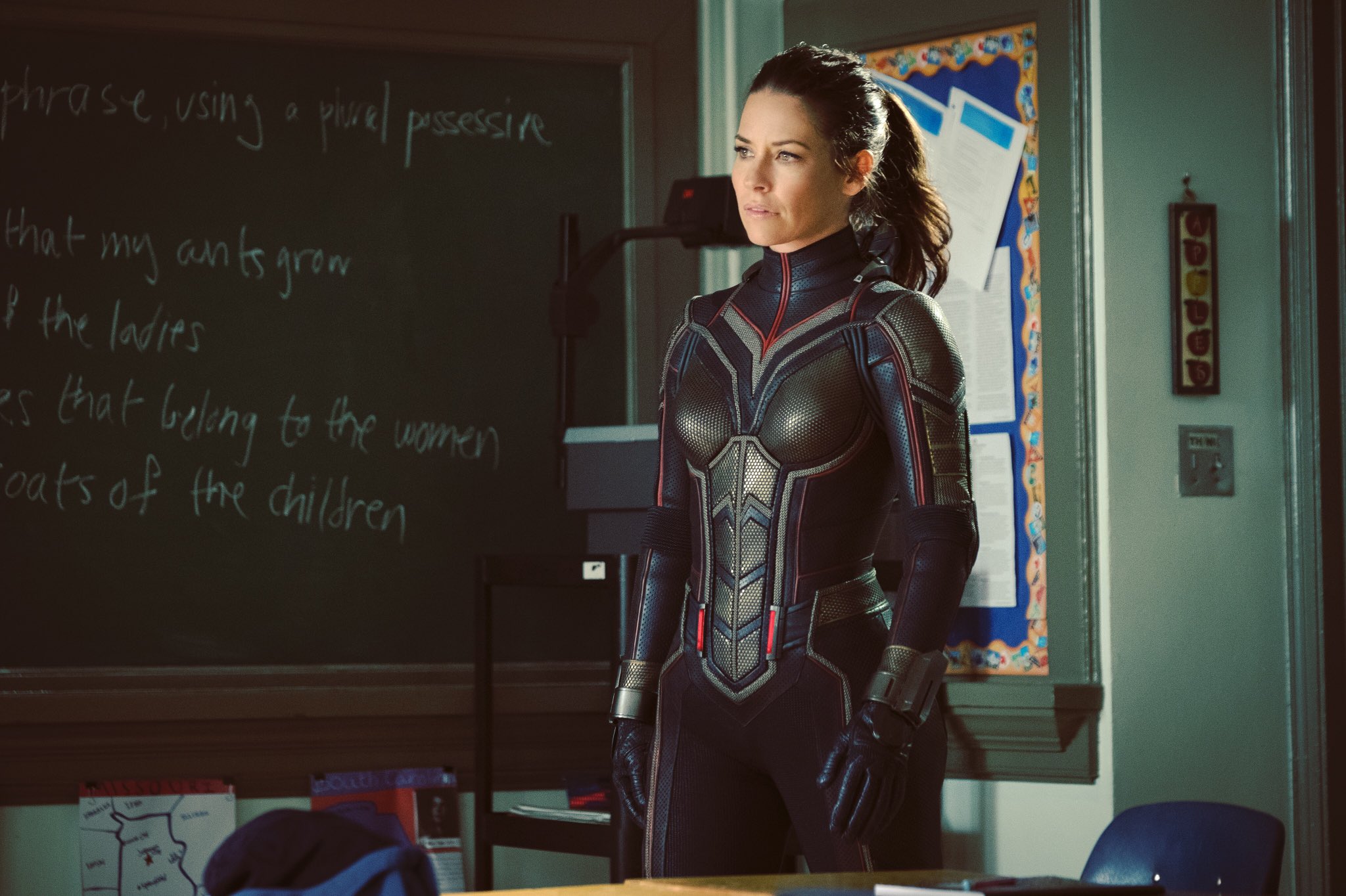 The Avengers 4 has a May 3, 2019 release.
An unprecedented cinematic journey ten years in the making and spanning the entire Marvel Cinematic Universe, Marvel Studios' "Avengers: Infinity War" brings to the screen the ultimate, deadliest showdown of all time. The Avengers and their Super Hero allies must be willing to sacrifice all in an attempt to defeat the powerful Thanos before his blitz of devastation and ruin puts an end to the universe.
Anthony and Joe Russo direct the film, which is produced by Kevin Feige. Louis D'Esposito, Victoria Alonso, Michael Grillo and Stan Lee are the executive producers. Christopher Markus & Stephen McFeely wrote the screenplay. "Avengers: Infinity War" releases in U.S. theaters on May 4, 2018.