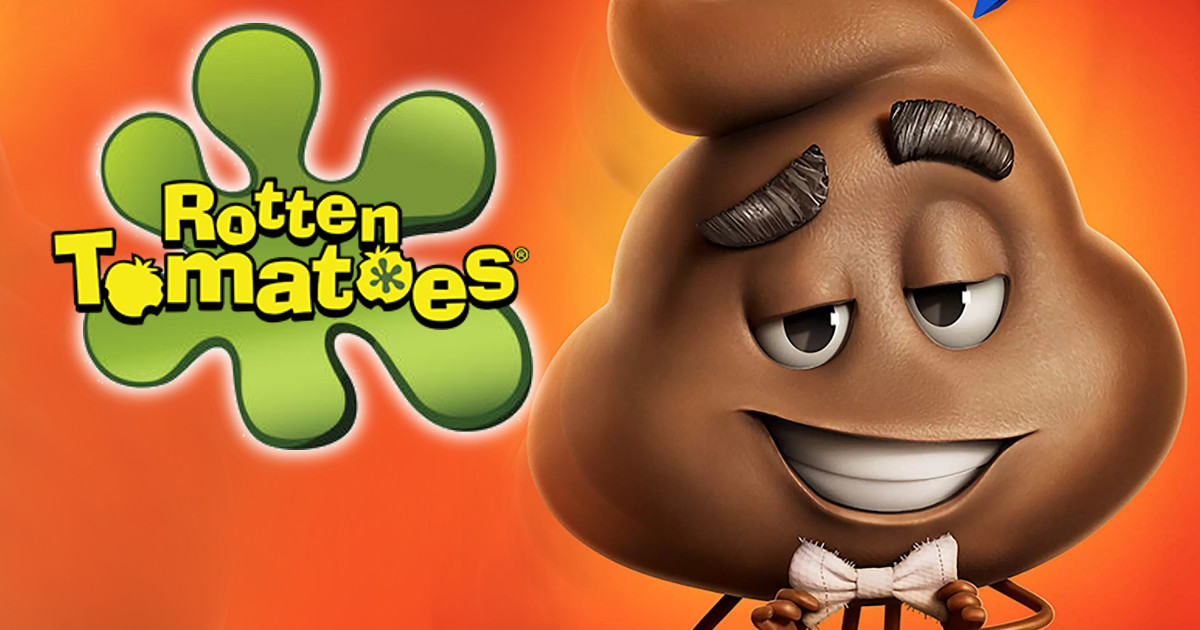 While I did expect a low rating, I did not expect this!
The new Sony Pictures The Emoji movie's Rotten Tomatoes score is in–and it's 3%!
Presently, Rotten Tomatoes has 33 reviews posted, with 32 of them being negative, which means only one is positive!
Update: One more positive review is in bumping the number to 6%!
Original article continues:
The 3% puts The Emoji movie in a class that includes Battlefield Earth, Speed 2, Bless the Child, FearDotCom, The Apparition, Zoom, Deuces Wild and Getting Even With Dad.
As more reviews are posted, the Rotten Tomatoes score could go up or down. There's actually movies with a lower rating than 3%, but I think if you are at the low side of Rotten Tomatoes it doesn't really matter what your score is.
Of course, The Emoji movie could still do well at the box office. Last night's Thursday screenings actually out performed Angry Birds ($900k vs $800K), and Angry Birds went on to make near $350 million at the box office on a $73 million budget.
Interestingly enough as the Emjoi movie is about emojis, this poster seems pretty fitting with the Rotten Tomatoes score (Patrick Stewart voices poop!):
The Emoji Movie is now in theaters directed by Anthony Leondis starring the voice talents of TJ Miller, James Corden, Ilana Glazer, Patrick Stewart, Maya Rudolph, Anna Faris, Steven Wright, Jennifer Coolidge, Christina Aguilera, Sofia Vergara and Rachel Ray.
Synopsis:
THE EMOJI MOVIE unlocks the never-before-seen secret world inside your smartphone. Hidden within the messaging app is Textopolis, a bustling city where all your favorite emojis live, hoping to be selected by the phone's user. In this world, each emoji has only one facial expression – except for Gene (T.J. Miller), an exuberant emoji who was born without a filter and is bursting with multiple expressions. Determined to become "normal" like the other emojis, Gene enlists the help of his handy best friend Hi-5 (James Corden) and the notorious code breaker emoji Jailbreak (Ilana Glazer). Together, they embark on an epic "app-venture" through the apps on the phone, each its own wild and fun world, to find the Code that will fix Gene. But when a greater danger threatens the phone, the fate of all emojis depends on these three unlikely friends who must save their world before it's deleted forever. Directed by Tony Leondis. Written by Tony Leondis & Eric Siegel and Mike White. Produced by Michelle Raimo Kouyate