Warner Bros. drops the first Dune footage with reactions landing online offering that the flick will blow people away, as it is being compared to Lord of the Rings and Star Wars.
WB recently screened footage for select individuals where Twitter users and science-fiction author Brian Clement took to social media to offer their reaction, which is overwhelmingly positive, with it also speculated the Dune trailer will be released soon as the film gets released this November.
A Dune news fan account tweeted:
There's been some promo footage of Denis Villeneuve's DUNE shown to people already. Here's a BUNCH of details on what they've saw:

-Cast looks phenomenal in their costumes.
-The sets are ENORMOUS; same scope as BR2049 and ARRIVAL.
-Mix of grimy realism and dreamlike imagery.
-Timothée Chalamet as Paul looks excellent.
-Rebecca Ferguson looks "eerie".
-Dave Bautista looks like a "monster" as the Beast.
-Cinematography looks excellent.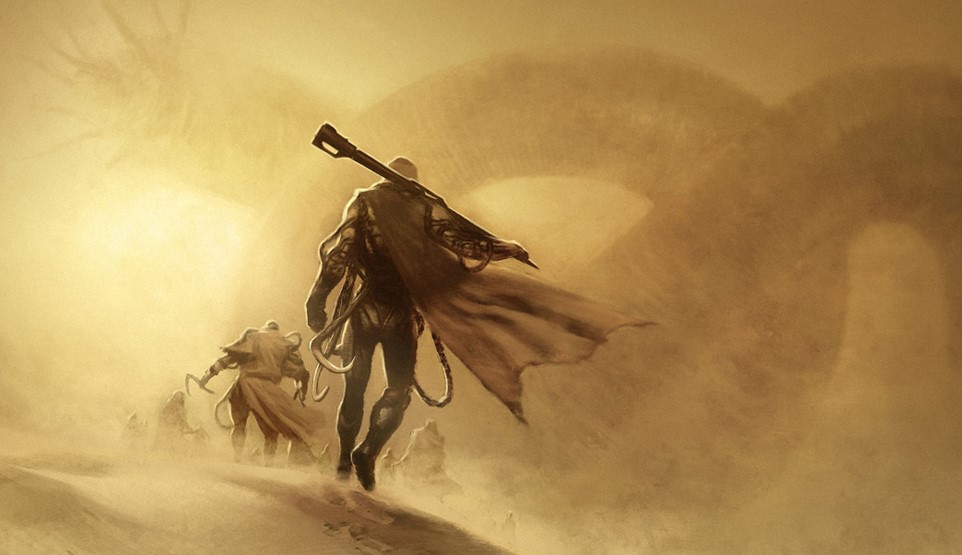 Dune footage:
Regarding what Brian Clemont has to say about Dune on Twitter, Clemont describes the cinematography as "beautiful" and further describes the footage as a mix of "grimy realism mixed with dreamy imagery."
In addition to the above, the Dune footage also includes small looks at Jason Momoa as Duncan Idaho, Stellan Skarsgard as Baron Harkonnen, Dave Bautista as Glossu 'Beast' Rabban is said to look "creepy," and that that the actor playing Kynes will be a surprise.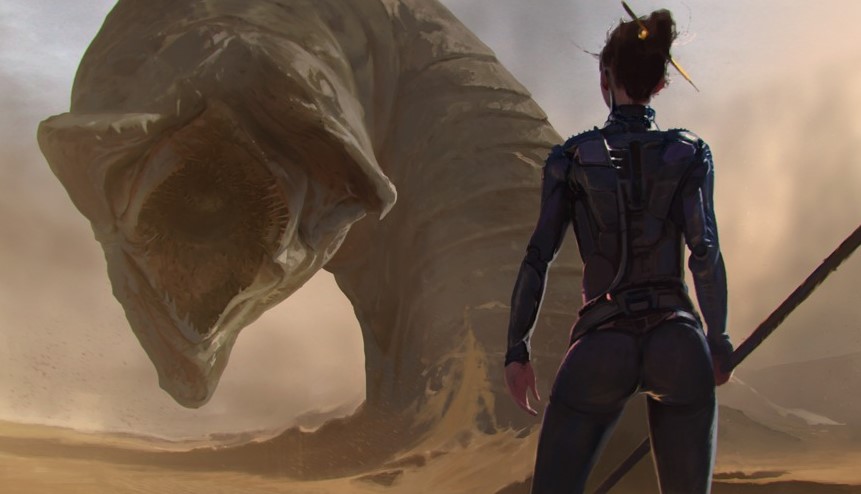 Dune footage reaction via Brian Clement:
I'm in my office now with one of my fellow sci fi nerd fan friends and we're talking about how my Dune tweet blew up and how it's killing us that we can't share the specifics we saw in the preview footage!

I really didn't realize just how secret the whole Dune production has been until that tweet about seeing some footage completely blew up. Now I've been introduced to a super passionate Dune fanbase going bonkers for any info! (I'm just a guy in Canada working in the industry!)

As a follow-up re my opinion on new Dune based only on the footage I saw (since people are curious), I think this will blow people away the way LOTR did 20 years ago, the way Star Wars did 40 years ago. It's not Jodorowsky or Lynch, but maybe Villeneuve has filmed the unfilmable.

Apparently I'm now privy to a bunch of secret info from the new Dune? I had no idea it was that secret. There's no way they can keep a lid on it for long though.

I'm not exaggerating when I say a lot of people will have goosebumps/tears when they see this movie (I might!). Heck, when they see the footage I saw they will.

Something else I'll mention re: the Dune footage we were shown: there were wide shots of a group of people I at first thought were members of the Spacing Guild, but then Rabban was among them so I think they were Harkonnens because they all had similar costumes and makeup.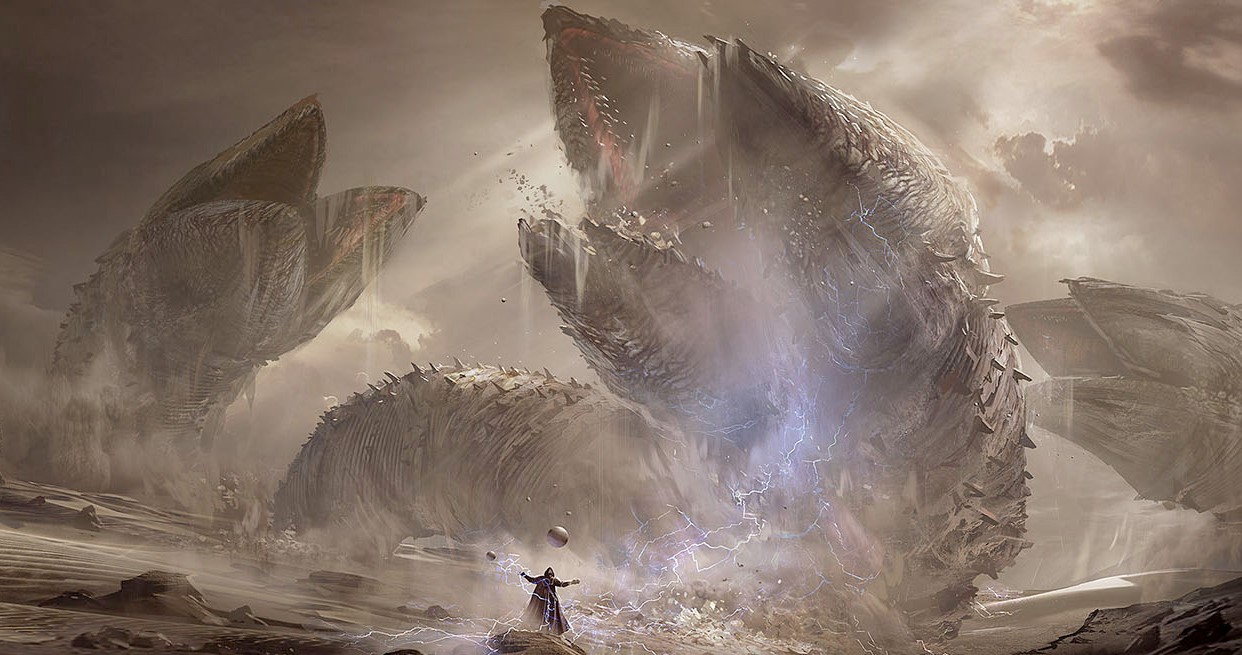 Dune release date, synopsis:
The film gets released on November 20, 2020, also starring Oscar Isaac, Josh Brolin, Zendaya, David Dastmalchian, Stephen Henderson, Charlotte Rampling, Javier Bardem, with Chang Chen in discussions to join the cast.
Synopsis: A mythic and emotionally charged hero's journey, Dune tells the story of Paul Atreides, a brilliant and gifted young man born into a great destiny beyond his understanding, who must travel to the most dangerous planet in the universe to ensure the future of his family and his people. As malevolent forces explode into conflict over the planet's exclusive supply of the most precious resource in existence—a commodity capable of unlocking humanity's greatest potential—only those who can conquer their fear will survive.
(note: images featured in the article are old fan or concept art)