The infamous Doctor Who villains are getting their own animated series as the BBC has released a teaser trailer and details for Daleks!
The animated series is the final missing piece in "Time Lord Victorious" and will be a five-part 10-minute episode CGI animation series launching in November this year.
Daleks! will be available for fans to watch for free, weekly on the Doctor Who YouTube channel.
Watch the teaser below.
The star-studded voice cast includes Nicholas Briggs who provides the iconic voice of the Daleks in Doctor Who, Joe Sugg (YouTube, Strictly Come Dancing), Anjli Mohindra (Bodyguard, The Sarah Jane Adventures) and Ayesha Antoine (Holby City).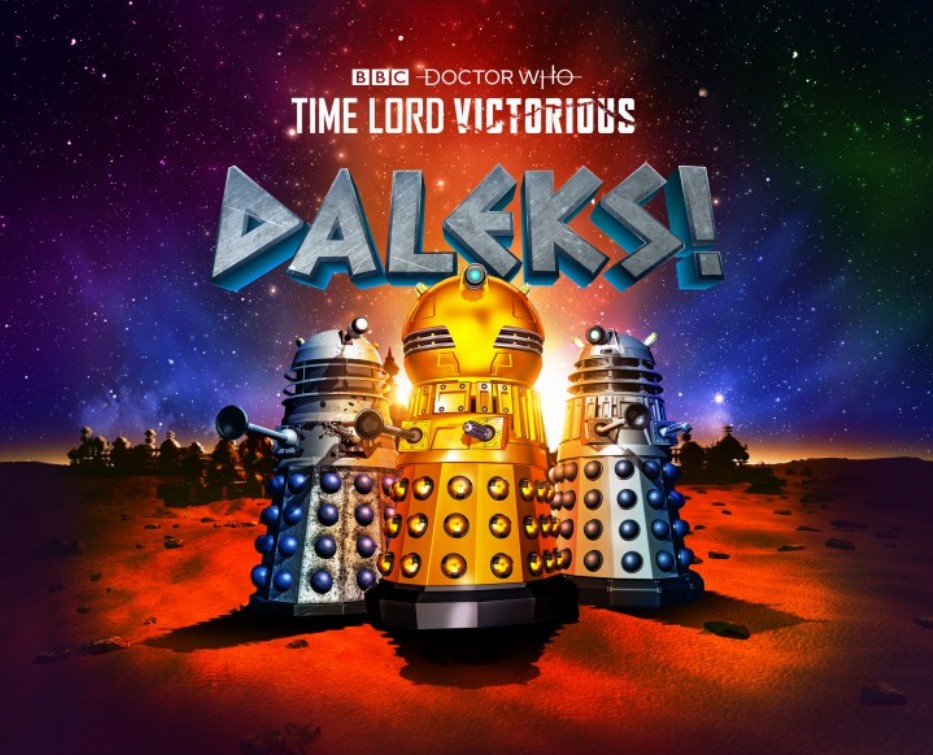 Doctor Who Daleks! synopsis:
The Dalek Empire comes up against a terrible force.

The Daleks' plundering of the Archive of Islos unearths something ancient and deadly. Soon Skaro is under attack and the Dalek Emperor is on the run! Can the Daleks defeat their adversaries and regain their planet, even with help from an old enemy?

Will this be the end of the Daleks?

Written by James Goss and created by Salford-based animators Studio Liddell, Daleks! is a BBC Studios Digital production.
Doctor Who Daleks! animated teaser trailer: