It's learned that Disney has restored a cut lesbian kiss scene in the upcoming animated kids movie, Lightyear, which stars the voice of Marvel Captain America actor Chris Evans and follows the popular Pixar Toy Story franchise.
Deadline reports that due to the internal backlash that Disney CEO Bob Chapek has been receiving in regards to the "Parental Rights in Education" bill in Florida – which makes no mention of gay – that Disney has decided to restore the lesbian scene in Lightyear:
The embrace is between Hawthorne, a character voiced by Uzo Aduba, and another woman. The characters' relationship itself was never called into question during production, the source said, but a kiss between the characters was excised before being restored last week. Pixar was one of the loudest voices criticizing Disney CEO Bob Chapek's handling of the Florida bill, and said in a letter leaked to the press that the company had suppressed same-sex elements in Pixar projects.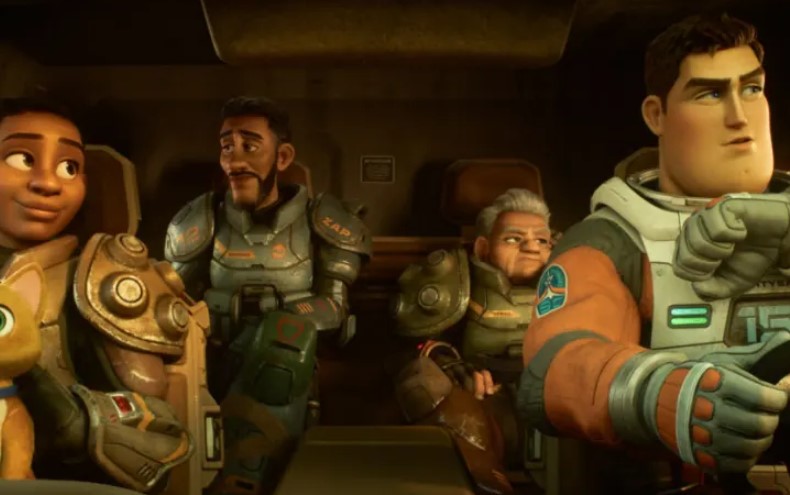 Disney CEO Bob Chapek under fire from radical left and members of the LGBTQ community
Chapek has found himself in the hot seat as of late from the radical left and members of the LGBTQ community as it has been discovered that Disney donated to the political campaigns of various Florida politicians, who members of the left and the LGBTQ community don't agree with.
In addition, Chapek not initially coming out against Florida's "Parental Rights in Education" bill also found him in big trouble with the radical left and members of the LGBTQ community, which saw Chapek do a 180 and then come out publically against the bill.
Now the lesbian scene has been restored in Lightyear to appease the small group of radicals.
Regarding the bill, Florida Gov. Ron DeSantis, who also recently blasted Disney for being woke and its links to China, is expected to sign the bill soon, which again makes no mention of the word "gay," but limits what teachers can instruct children as young as kindergarten about "sexual orientation" and "gender identity" and instead, leaves it up to the parents to teach their own kids (read more at NBC).
(via Deadline)