Disney is rebooting the classic 1986 movie, Flight Of The Navigator, for Disney Plus but with a female lead which will have Bryce Dallas Howard on board as the director and producer.
Deadline describes the flick as "a reimagining" of the original which is a big-time fan-favorite movie.
No casting announcement has been made as of yet for the female lead.
The project also reteams Bryce Dallas Howard with Disney Plus, as Howard directed two episodes of Star Wars: The Mandalorian and is directing an episode of the upcoming Boba Fett series.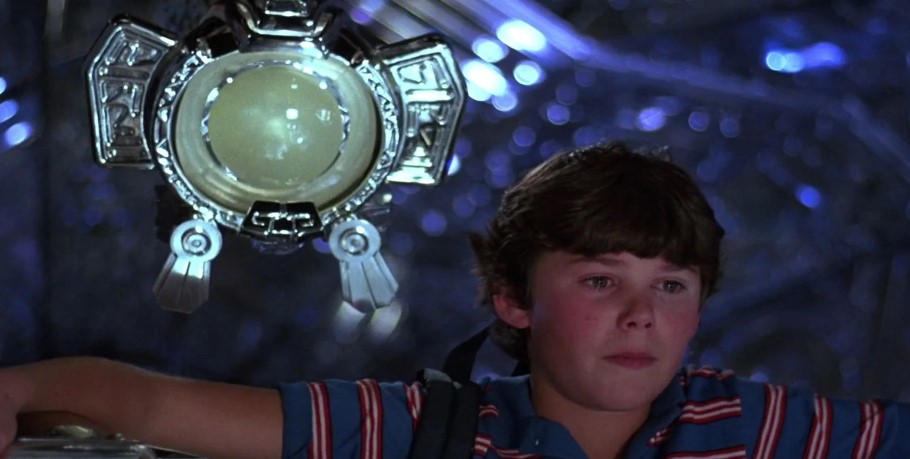 Flight of the Navigator is a cult classic
Regarding the original movie, while it only brought in $18.5 million at the time, it has since become a cult classic.
The original, directed by Randal Kleiser (Grease, Blue Lagoon, Big Top Pee-wee, Honey, I Blew Up the Kid), starred Joey Cramer as 12-year-old David Freeman who gets abducted from 1978 by an alien spaceship and returns in 1986. The alien spaceship features a robotic commander, Max, voiced by Paul Reubens whose mission is to acquire biological specimens and bring them back to the planet Phaelon, 560 light-years away, and return the specimens to their timeline, but it's thought that humans wouldn't be able to survive time travel, so David is returned eight years later where he didn't age because of light-speed. While bringing back David to 1986 the ship crashes and needs David to become the "navigator" as Max filled David's head with star charts and information it needs to get back home. The movie also stars Sarah Jessica Parker.
Disney was involved at the time, as while the studio decided against producing the movie, Disney distributed the film in the United States.
The original Flight of the Navigator (via WIKI): "is notable for being one of the first Hollywood films to use extensive CGI effects, specifically, it was the first use of image-based lighting, and an early use of morphing in a motion picture. The film is also known to be one of the first Hollywood productions to feature an entirely electronic music film score, composed using a Synclavier, one of the first digital multi-track recorders and samplers."
Obviously, the new movie will replace 12-year-old David Freeman with a female.
(via Deadline)