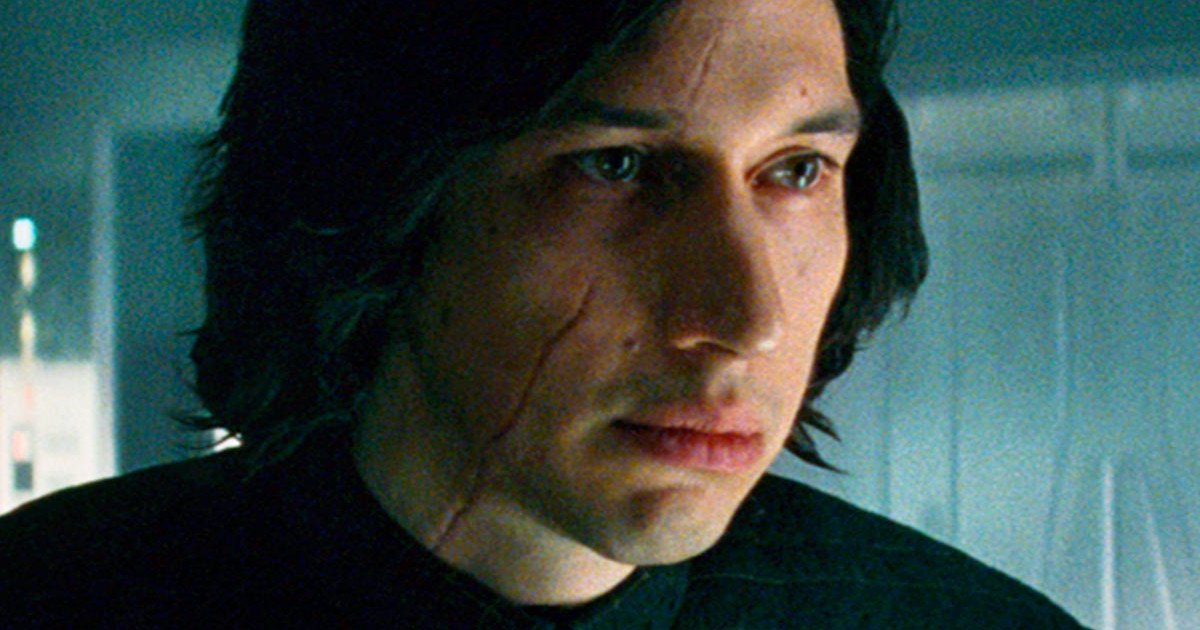 September 1st marks Force Friday II, and now two cool Hasbro commercials have hit the net featuring a look at the "Force Link Band" toy and the BB-8 and Snoke playset which offer possible phrases said by Adam Driver's Kylo Ren. Video also surfaced of a talking Kylo Ren figure offering even more possible lines from Star Wars: The Last Jedi.
Kylo Ren can be heard stating, "The Darkness guides me."
Additional phrases from Kylo Ren include:
• "I have been expecting you."
• "The Resistance is doomed…"
• "Crew member trapped! Send in the rescue team!"
• "Crush the intruders."
• "The prisoner is ready for your interrogation."
• "You're going to the cells!"
"Star Wars: The Lsat Jedi" has a December 15, 2017 release directed by Rian Johnson starring Daisy Ridley, Adam Driver, Carrie Fisher, Mark Hamill, Domhnall Gleeson, Oscar Isaac and Benicio Del Toro.