The Crisis On Infinite Earths mega-event crossover continues filming where images and video posted to social media show off a huge battle involving the Anti-Monitor, which includes Superman and more.
The Anti-Monitor is the villain of the movie, the anti-thesis of the Monitor, who apparently wants to unmake all of reality, so the Monitor recruits the heroes of the various Earths from across the multiverse to stop the coming destruction.
The images and videos have been posted to Twitter thanks to ThemysciraBound and YVR Filming, so be sure to give those two a follow.
Taking a look at the footage (obvious spoiler warnings) we see the Anti-Monitor, Dreamer, Wild Dog, The Flash, the Tyler Hoechlin Superman, Supergirl, Alex Danvers, Batwoman, Black Canary, Martian Manhunter, Spartan, with it said White Canary is not featured in the shot but is present.
It's remarked that apparently the Anti-Monitor unleashes some sort of pulse weapon, which we see blasts all the heroes up in the air. Pretty cool!
However, where is Stephen Amell and Green Arrow?
Crisis On Infinite Earths set images, video of huge Anti-Monitor battle scene: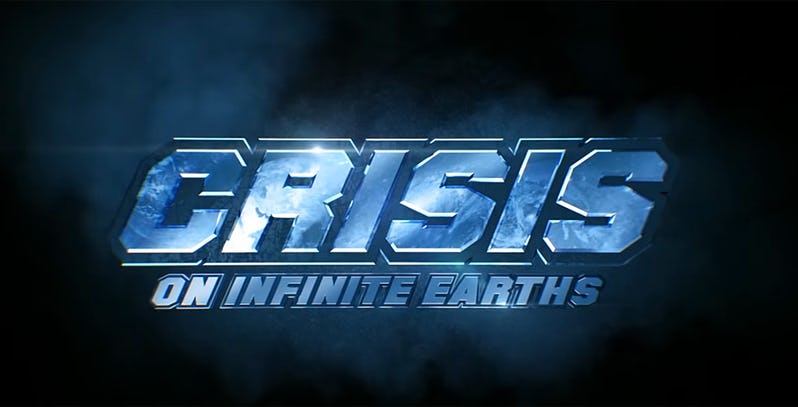 Crisis On Infinite Earths cast:
Crisis In Infinite Earths will feature Stephen Amell, Grant Gustin, Melissa Benoist from the Arrowverse; Tom Welling and Erica Durance from Smallville; Ruby Rose from Batwoman; Brandon Routh as the Kingdom Come Superman; Tyler Hoechlin as the Man of Steel from Supergirl; Elizabeth Tulloch as Lois Lane from Supergirl, along with Jon Cryer's Lex; Cress Williams as Black Lightning; Kevin Conroy as the older Bruce Wayne and Batman; Johnathon Schaech as Jonah Hex; with Burt Ward, John Wesley Shipp from The Flash; LaMonica Garrett is playing the Monitor and Anti-Monitor, with Lynda Carter possibly returning as Wonder Woman, Osric Chau plays The Atom, and Ashley Scott returns from Birds of Prey as Huntress.
Crisis On Infinite Earths schedule:
Supergirl – Sunday, December 8, 2019 (8pm ET/PT)
Batwoman – Monday, December 9, 2019 (8pm ET/PT)
The Flash – Tuesday, December 10, 2019 (8pm ET/PT)
Arrow – Tuesday, January 14, 2020 (8pm ET/PT)
DC's Legends of Tomorrow, Tuesday, January 14, 2020 (9pm ET/PT)