Some apparent concept art for the Darren Aronofsky Batman movie has surfaced, though the director has stated on Twitter that it wasn't from him.
btw none of that year one batman art circling the web originated from mine or frank's work. so can't take credit or blame for it
Regardless, below you can check out what might have been as Aronfosky's Batman was going to be vastly different from Christopher Nolan's Batman Begins.
Aronofsky brought Frank Miller on board to co-write, and the two were going to do a completely different take on the Batman mythos loosely based on "Year One."
There would no longer be the billionaire playboy Bruce Wayne, but something more akin to a homeless anti-hero.
Also gone was Alfred, replaced by the African-American, "Big Al," as well as the Batmobile would have been a suped-up Lincoln.
"Batman" would be born when Bruce Wayne would punch the heads of various criminals leaving a "TW" imprint from his deceased father's ring, Thomas Wayne.
Darren Aronofsky was also said to be eyeing Christian Bale for the roll, who Nolan scooped up for The Dark Knight Trilogy.
Most recently we were told Darren Aronofsky was wanted for the new Batman reboot franchise, but scoffed at having to do an Arkham Asylum version, with currently Rian Johnson (Looper) being eyed.
We see that the below Batman art has the "Draxhall Jump" watermark as well as Hasbro; so perhaps Aronfsky is correct, and this is just for a toy line related to the movie, of course which could have been based on original ideas and concepts.
Darren Aronofsky Batman concept art: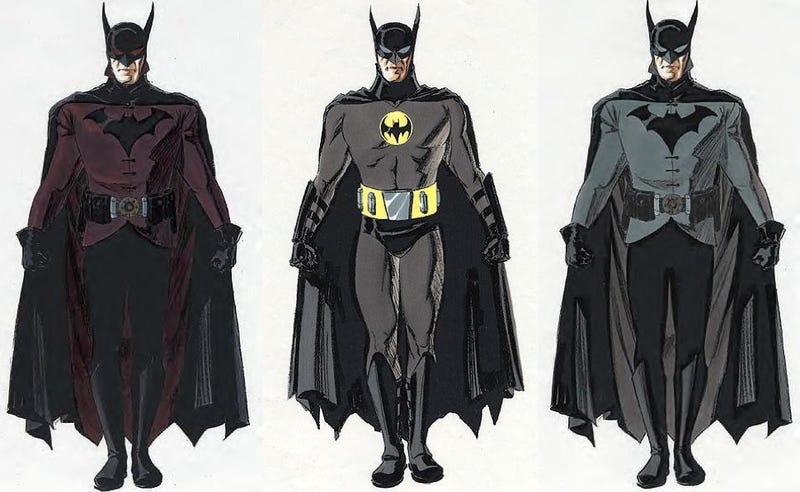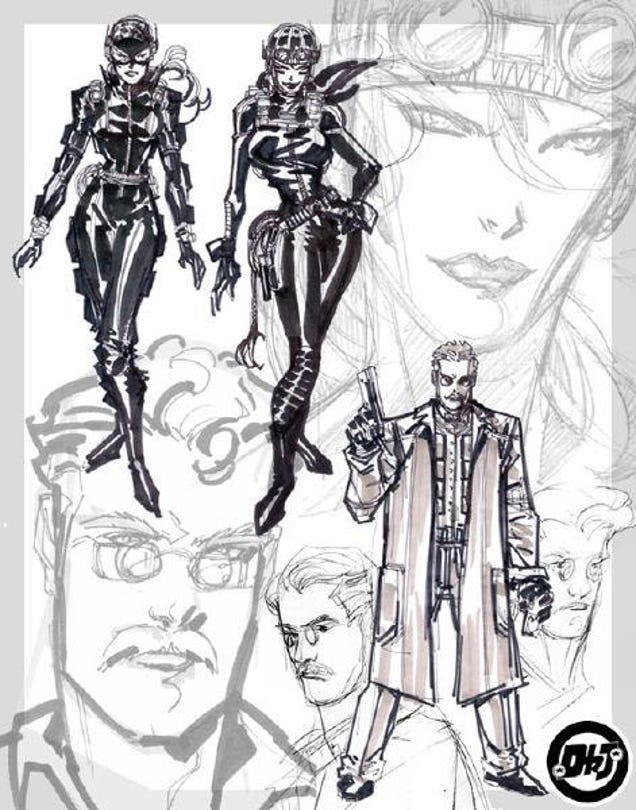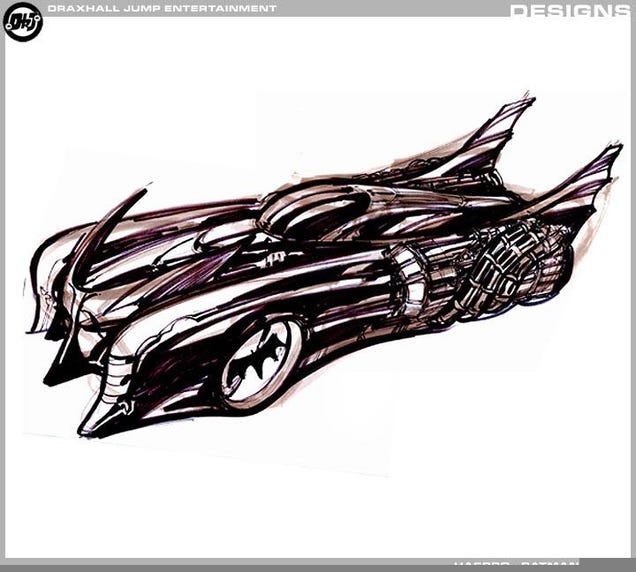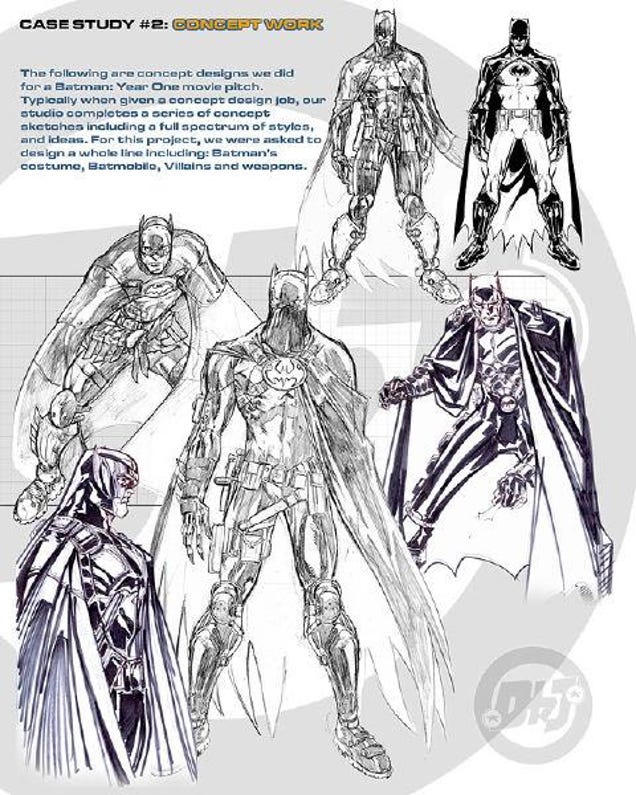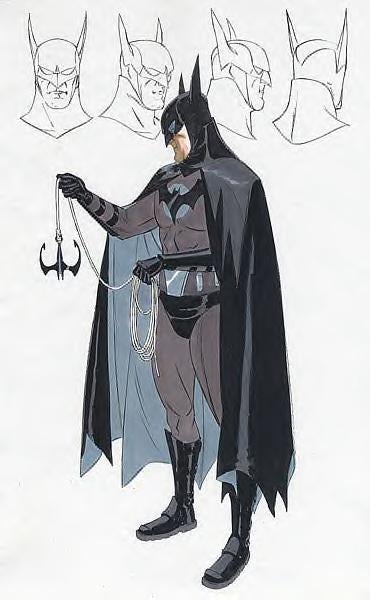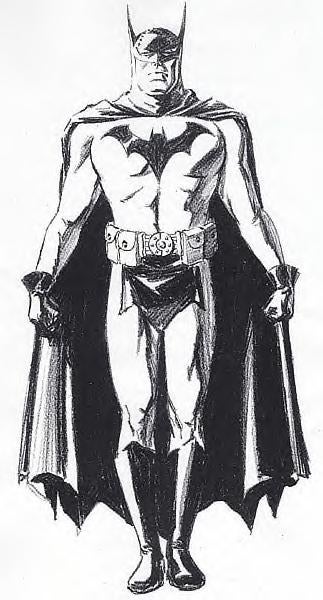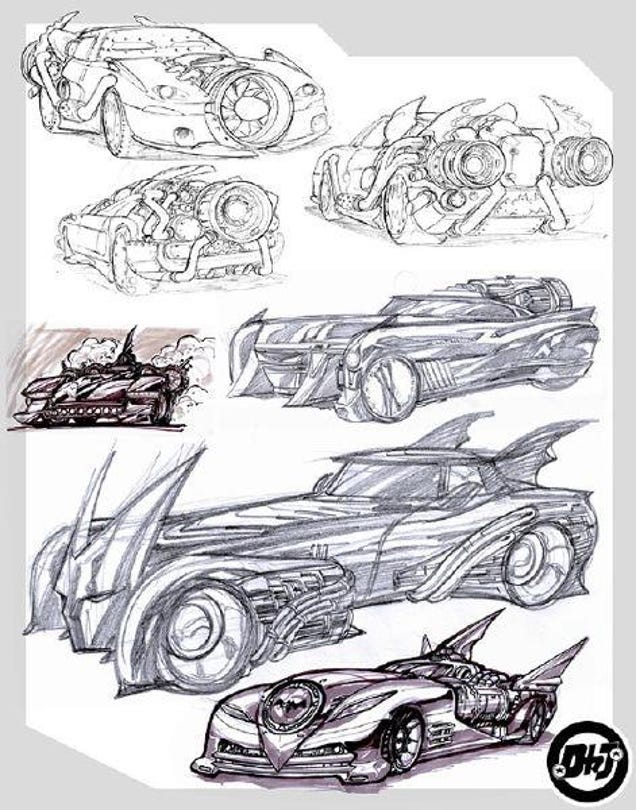 Tags: