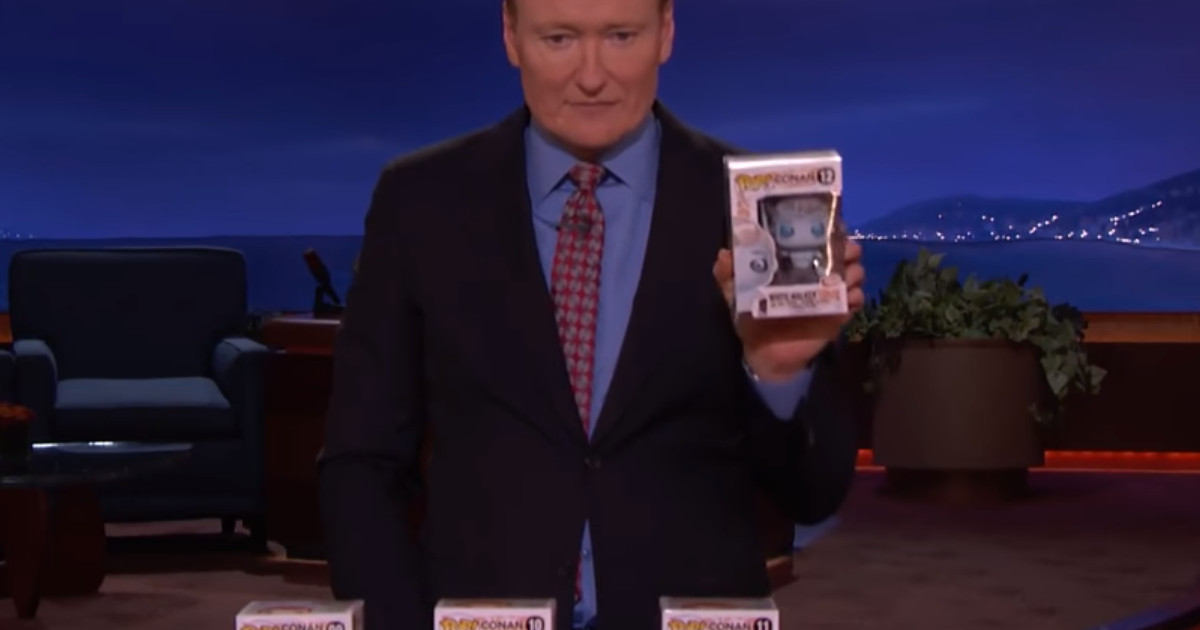 For the third year in a row, Conan O' Brien is coming to the San Diego Comic-Con, and this year Conan is again bringing four exclusive limited edition Funko Pop! figures.
Last year I had the pleasure of attending the Conan O'Brien SDCC show featuring the cast of Suicide Squad which saw Conan give the audience members an exclusive Conan Funko Pop! Suicide Squad Joker figure.
This year sees Conan give out Conan as Spider-Man for Spider-Man: Homecoming, Jedi Conan for Star Wars: The Last Jedi, The Flash Conan for the Justic League movie, and a White Walker Conan for Game of Thrones.
Conan O'Brien will be at Comic-Con Wednesday, July 19th through Sunday July 23rd.
Tickets will be available this Friday through teamcoco.com/comiccon.