Chris McKay is going to direct Reborn at Netflix, which is based on the comic book series by Mark Millar and Greg Capullo.
McKay is most notably known for his work on The Lego Movie franchise having directed The Lego Batman Movie and produced The Lego Ninjago Movie. He is currently in post-production on The Lego Movie 2: The Second Part which he will executive produce. McKay's TV credits include directing Robot Chicken for Cartoon Network, and he was previously announced as being in talks to direct Nightwing at DC.
Reborn is described as: Where do we go when we die? What's waiting for us on the other side? Eighty-year old Bonnie Black finds out when she passes away in a Manhattan hospital and opens her eyes in the world of Adystria, a magical land of monsters and dragons where good and evil are waging an eternal war. Reborn in the prime of her life, she finds all her old friends and loved ones waiting… except the husband who died before her. Armed with a sword and partnered with her late father, she sets off through this battle-torn landscape on a quest to find out where he is.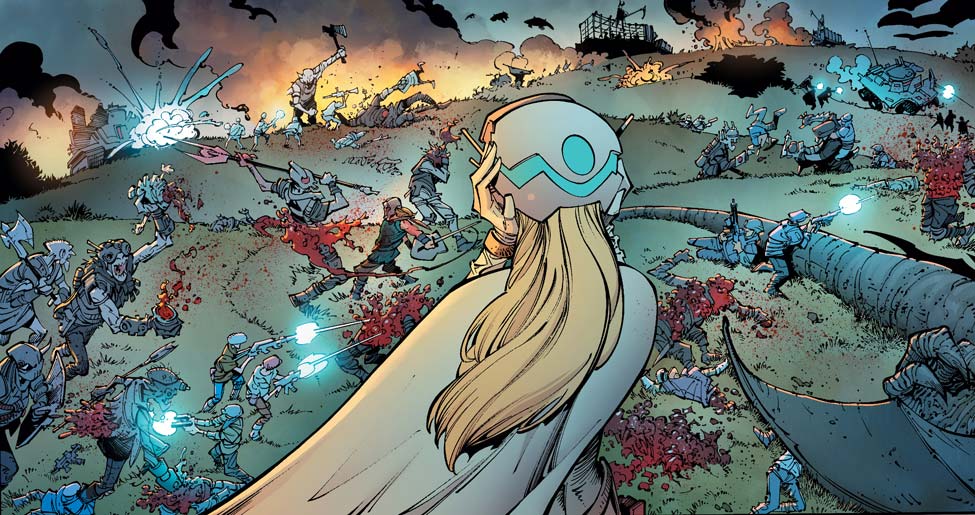 Producers include Sandra Bullock (who may also star), and Roy Lee and Miri Yoon for Vertigo Entertainment, with Mark Millar and Greg Capullo as executive producers; Samantha Nisenboim is serving as co-producer.
Netflix acquired Millar's company, Millarworld, in 2017 and since then has been developing projects with Mark and Lucy Millar.
"Thank you to everyone for all the kind words on the Reborn book and upcoming movie. Chris McKay is going to direct the Hell out of this!!" Mark Millar tweeted.
'Thank you for the opportunity to create this fantastic world with you, brother Mark. It was tremendous fun," Greg Capullo tweeted.