Netflix has released the first seven minutes of Castlevania: Nocturne ahead of its official premiere on Thursday, Sept. 28.
In the clip below, it's the year 1783, the night sky comes alive with a display of fireworks illuminating the harbor. A woman named Julia strolls along the waterfront, her young son Richter in tow. The boy's destination is France, a place Julia believed would provide him with safety. Richter, however, clings to his reluctance, not wanting to embark on the journey. Yet, his mother, burdened by circumstances beyond her control, insists there is no alternative.
In an unexpected turn of events, a menacing figure emerges from the shadows. It is Olrox, an ancient vampire who had roamed the earth for two and a half centuries. Little did Richter know that this encounter would mark a pivotal moment, forever altering the trajectory of his life.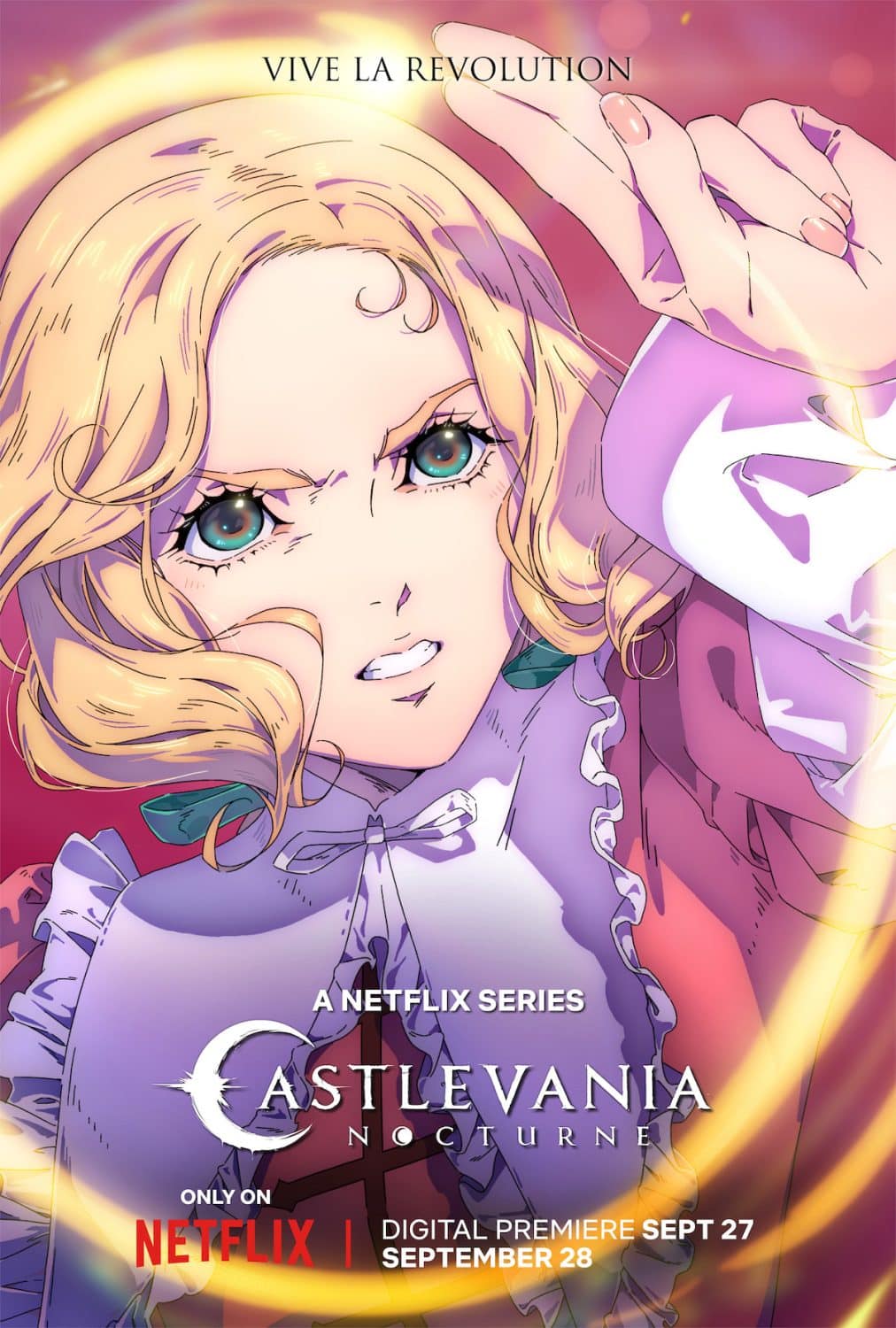 What is Castlevania: Nocturne about?
The anime horror series, set 300 years after Castlevania takes place, follows vampire hunters during the French Revolution who join forces to stop a team of powerful vampires from destroying the world.
Among them is Richter Belmont, the last descendant of a family of vampire hunters.
Loosely based on the video game Castlevania: Rondo of Blood, Castlevania: Nocturne brings back Castlevania showrunner Kevin Kolde and directors Sam Deats and Adam Deats.The series stars Edward Bluemel, Pixie Davies, Thuso Mbedu, Sydney James Harcourt, Nastassja Kinski, Zahn McClarnon, and Franka Potente. 
"Nocturne… explores new themes which I hope will resonate with the world around us today," Clive Bradley, creator of the series, told Netflix's Tudum.
Watch the footage: