In a new interview, Samuel L Jackson offers some big spoiler bombs about Captain Marvel that looks to tie into The Avengers: Endgame.
While it has already been said she is the strongest character in the Marvel Universe and possibly in part responsible for the creation of the Avengers, in addition to becoming the new leader of the Avengers, now Samuel L. Jackson offers a big spoiler about her powers, as EW asks:
ET: This is Marvel's first female-led superhero film. Why do you think Captain Marvel is the right character to headline her own movie?

Jackson: She's pretty much the strongest character — in terms of someone with powers are able to do things — in the Marvel universe. So, for Carol Danvers to be that person and for Brie to become that person, it's gonna be a dynamite thing. I mean, [the Avengers] are up against some really, really tough odds right now — we saw throughout Infinity War — so now we know that we need something that's as powerful as Thanos. And at some point, we'll find out how powerful she is and all the things that she's capable of. She's one of the few people in the Marvel universe that can time travel, so…
What's also interesting is that apparently, the Captain Marvel movie will also have something to do with the Tesseract, the Infinity Stone that was first featured in Captain America: The First Avenger, aka The Space Stone.
ET: He's dealing with the Flerken for the first time, and it looks like this is his first time seeing the Tesseract.

Jackson: He who? He me? I've heard the cat referred to as a Flerken. I didn't know what that meant, so I vaguely have an idea now what that means. And we're actually entering a ship that belonged to a doctor from Carol Danvers' past. She's trying to find some answers to what happened, why he was on Earth and what that whole power core thing– Seems like the Tesseract has been the constant in all these movies.
It remains to be seen how everything is going to play out, but there is no doubt Marvel Studios is pushing Carol Danvers as their new A-list character and hero.
"Captain Marvel is about to take the lead and be the forefront of the entire Marvel Cinematic Universe," Marvel Studios Kevin Feige recently teased.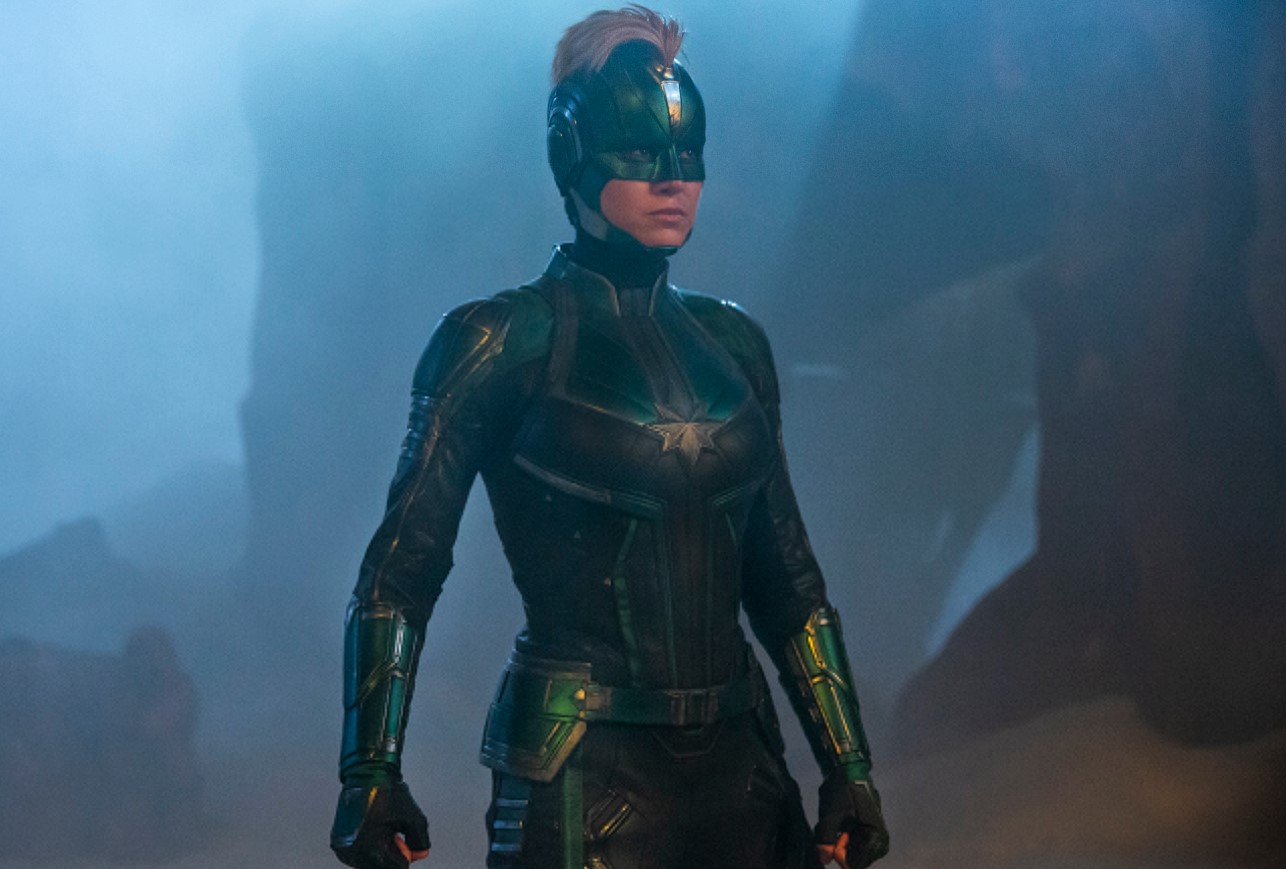 Captain Marvel has a March 8, 2019 release directed by the writing/directing team of Anna Boden and Ryan Fleck and stars Academy Award winner Brie Larson, Samuel L. Jackson, Ben Mendelsohn, Djimon Hounsou, Lee Pace, Lashana Lynch, Gemma Chan, Algenis Perez Soto, Rune Temte, McKenna Grace, with Clark Gregg, and Jude Law.
The film follows Carol Danvers as she becomes one of the universe's most powerful heroes when Earth is caught in the middle of a galactic war between two alien races. Set in the 1990s, the film is an all-new adventure from a previously unseen period in the history of the Marvel Cinematic Universe.