The gay romcom Bros. absolutely bombed big time at the box office this weekend.
Of course, straight people and "homophobic weirdos" are to blame who didn't go see the movie.
Bros. only brought in $4.8 million for the whole weekend, the #4 movie.
So what did audiences go see instead?
The #1 movie is the horror flick Smile with $22 million; #2 is Don't Worry Darling with $7.3 million, and #3 this weekend is The Woman King with $7 million.
The re-release of James Cameron's Avatar also isn't doing much as it brought in $4.6 million this weekend, a drop of over 55% from last weekend's $10.5 million.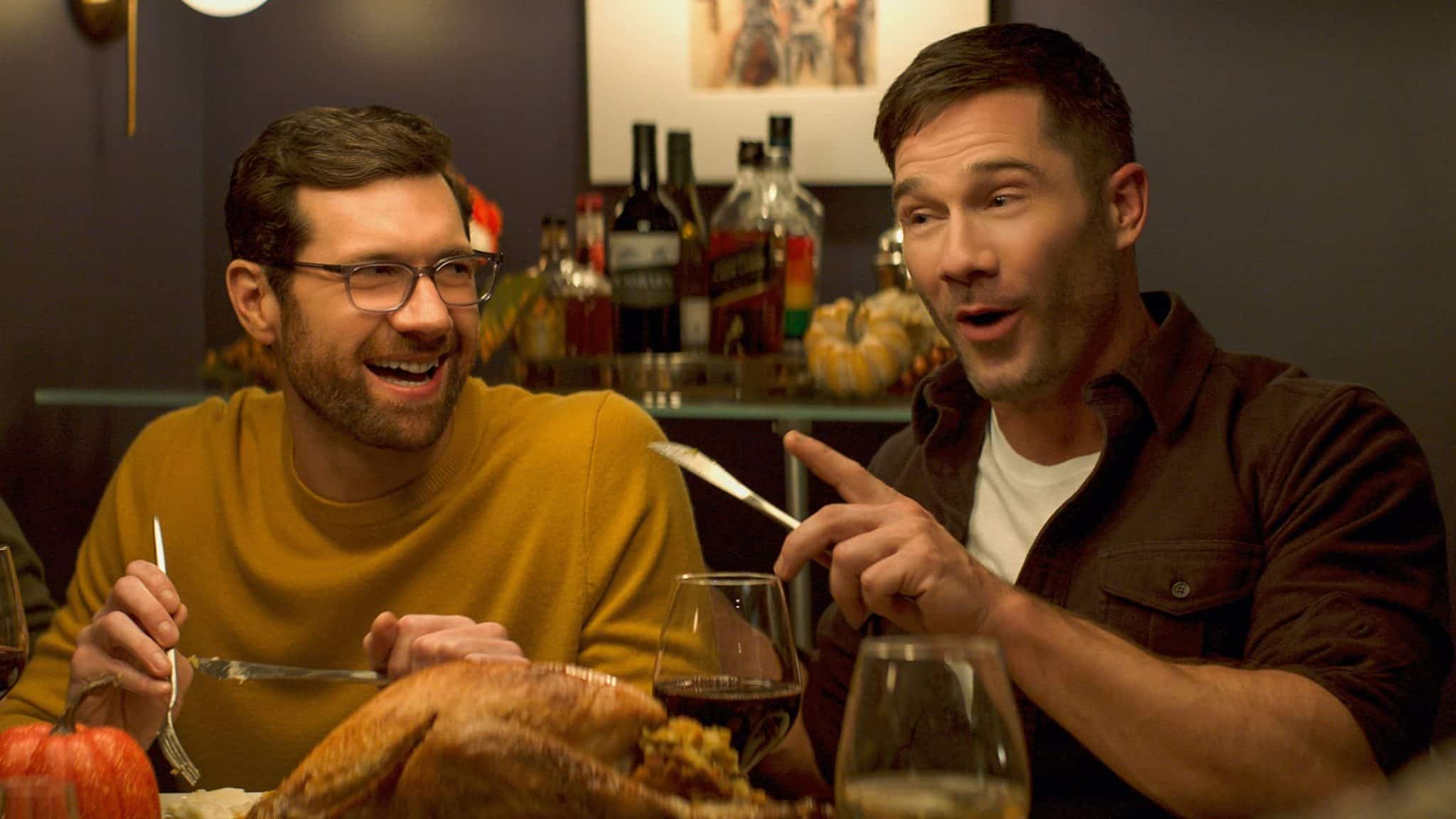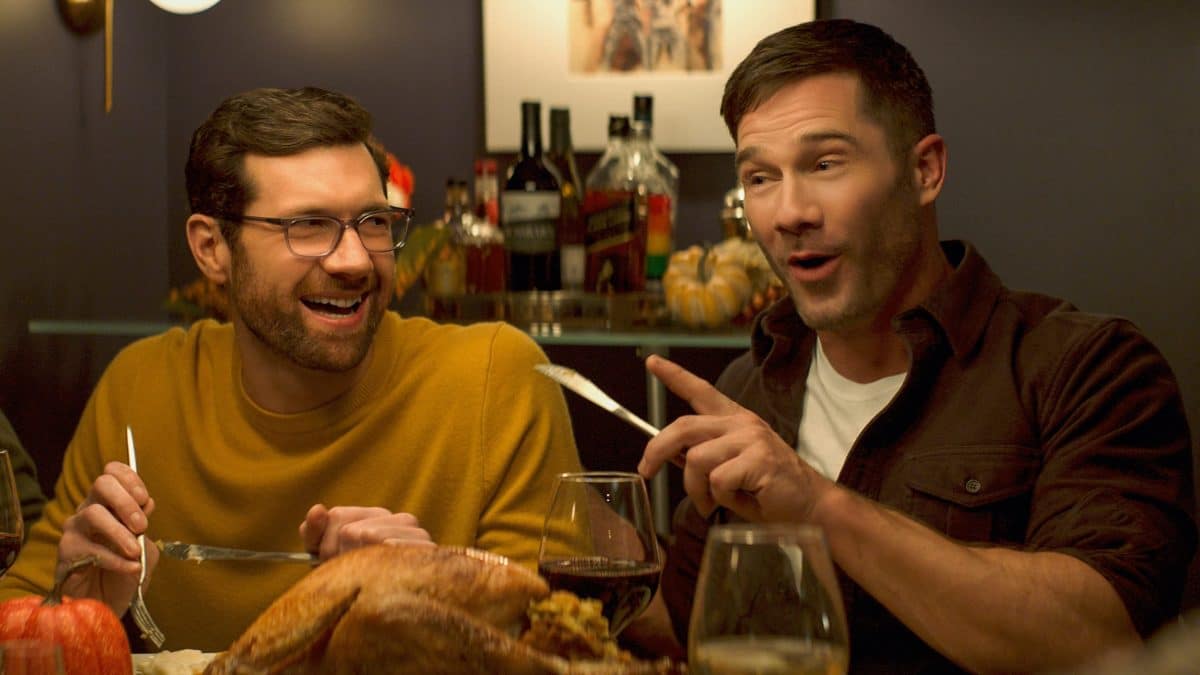 Billy Eichner blames straight people and homophobic weirdos for Bros. failure
Billy Eichner, star of the flick, took to Twitter to blame straight people "especially in certain parts of the country" (gee, I wonder where he means?) for the movie's box office failure.
"Last night I snuck in and sat in the back of a sold out theater playing BROS in LA. The audience howled with laughter start to finish, burst into applause at the end, and some were wiping away tears as they walked out. It was truly magical. Really. I am VERY proud of this movie," Eichner tweeted.
He continued, "Rolling Stone already has BROS on the list of the best comedies of the 21st century. What's also true is that at one point a theater chain called Universal and said they were pulling the trailer because of the gay content. (Uni convinced them not to). America, f-ck yeah, etc etc.."
Eichner added, "That's just the world we live in, unfortunately. Even with glowing reviews, great Rotten Tomatoes scores, an A CinemaScore etc, straight people, especially in certain parts of the country, just didn't show up for Bros. And that's disappointing but it is what it is.
"Everyone who ISN'T a homophobic weirdo should go see BROS tonight! You will have a blast!" tweeted Eichner. "And it *is* special and uniquely powerful to see this particular story on a big screen, esp for queer folks who don't get this opportunity often. I love this movie so much. GO BROS!!!"
Update: Billy Eichner also added, "Box office, as we all know, has absolutely nothing to do with the quality of a movie. And tweeting about a movie you haven't actually seen is meaningless. That's just twitter bullsh-t. The majority of people who see Bros really love it! Go check it out and see for yourself!"
Adding in another tweet, "And yes I'm going to continue tweeting about Bros every day for the next year just to spite you! [Face With Tears Of Joy Emoji / Red Heart Emoji] GO BROS!!! I LOVE THIS MOVIE!!#BrosMovie."
Bros. is directed by Nicholas Stoller and also stars Luke Macfarlane, Ts Madison, Monica Raymund, Guillermo Díaz, Guy Branum, and Amanda Bearse.
IT'S HERE!!! HERE'S THE FIRST TRAILER FOR…

BROS. A ROMANTIC COMEDY UNLIKE ANY YOU'VE EVER SEEN.

LET'S MAKE HISTORY. IN THEATERS SEPT 30. ❤️🌈 pic.twitter.com/kPHAeyIWwd

— billy eichner (@billyeichner) May 18, 2022
Bros. Synopsis:
This fall, Universal Pictures proudly presents the first romantic comedy from a major studio about two gay men maybe, possibly, probably, stumbling towards love. Maybe. They're both very busy.
From the ferocious comic mind of Billy Eichner (Billy on the Street, 2019's The Lion King, Difficult People, Impeachment: American Crime Story) and the hitmaking brilliance of filmmakers Nicholas Stoller (the Neighbors films, Forgetting Sarah Marshall) and Judd Apatow (The King of Staten Island, Trainwreck, The Big Sick), comes Bros, a smart, swoony and heartfelt comedy about how hard it is to find another tolerable human being to go through life with.
Starring Billy Eichner, the first openly gay man to co-write and star in his own major studio film—and featuring an entirely LGBTQ+ principal cast, including Luke Macfarlane (Killjoys), Ts Madison (The Ts Madison Experience), Monica Raymund (Chicago Fire), Guillermo Díaz (Scandal), Guy Branum (The Other Two) and Amanda Bearse (Married …with Children)—Bros is directed by Nicholas Stoller from his screenplay with Eichner. The film is produced by Judd Apatow, Stoller and Joshua Church (co-producer Trainwreck, Step Brothers) and is executive produced by Eichner.