Amazon Prime Video has released the first teaser for The Boys: Diabolical animated spinoff series, and it's pretty crazy and wild.
The teaser actually is less of a teaser and is more of a "promo" for fast-food chain "Vought A Burger," with a voice-over from Christian Slater and includes appearances from Homelander and other characters from The Boys. Worth a mention is the content, much like the live-action series, is for mature audiences.
Each episode will also feature a different animation style, which can be seen in the image featuring the three different versions of Homelander including animation from the team behind the Adult Swim show Rick and Morty.
Watch below.
"Prepare your stomachs. The Boys Presents: Diabolical drops on March 4," offers the video description.
The Boys: Diabolical is a new eight-episode animated anthology series and comes from some of the most unhinged and maniacal minds in Hollywood today and features a collection of eight irreverent and emotionally shocking animated short films. Featuring stories by Seth Rogen, Awkwafina, Aisha Tyler, and more, each episode plunges elbow-deep into unseen crevices of The Boys Universe.
The series also features the talents of Jason Isaacs, Don Cheadle, Kumail Nanjiani, Kieran Culkin, Evan Goldberg, Christian Slater, Justin Roiland, Andy Samberg, Kenan Thompson, Chace Crawford, Ilana and Eliot Glazer, Giancarlo Esposito, Kevin Smith, Ben Schwartz, Elizabeth Shue, Anthony Starr, Simon Pegg, Michael Cera, Youn Yuh Jung, and Nasim Pedrad.
The Boys Presents: Diabolical – Teaser: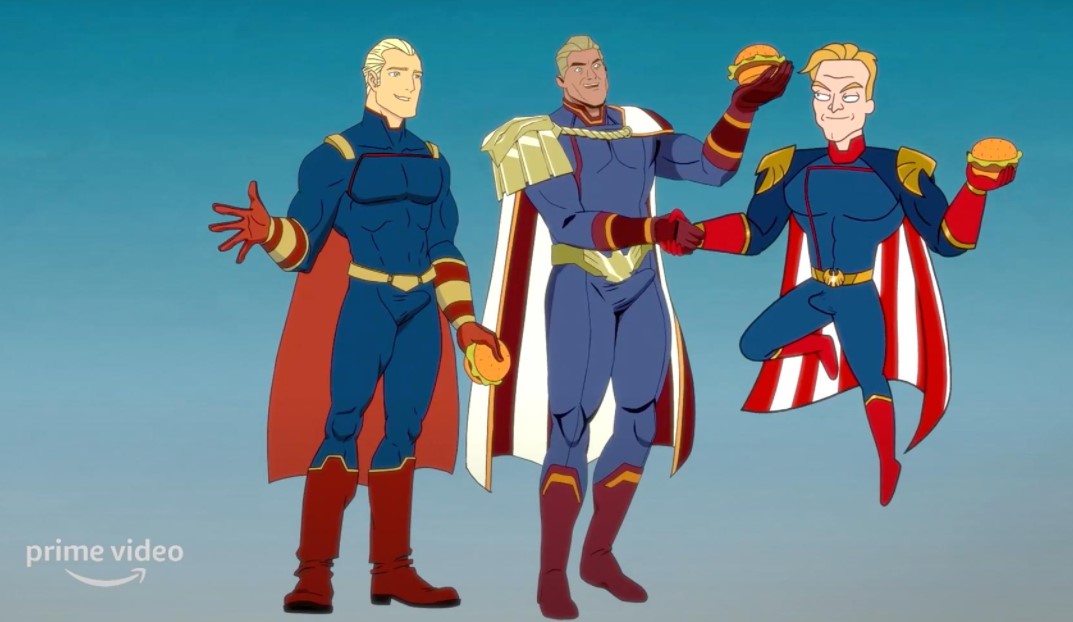 The Boys: Diabolical animated series is executive produced by Simon Racioppa, Eric Kripke, Seth Rogen, Evan Goldberg, James Weaver, Neal H. Moritz, Pavun Shetty, Ori Marmur, Ken F. Levin, Jason Netter, Garth Ennis, Darick Robertson, Michaela Starr, Loreli Alanís, Chris Prynoski, Shannon Prynoski, and Ben Kalina. Diabolical is produced by Amazon Studios and Sony Pictures Television Studios, with Titmouse, Kripke Enterprises, Original Film, and Point Grey Pictures.
(via EW)