Black Adam officially shows off the villain of the movie, Sabbac played by Marwan Kenzari, as well as images of the Justice Society.
Aldis Hodge plays Hawkman; Quintessa Swindell plays Cyclone; Pierce Brosnan plays Doctor Fate, and Noah Centineo plays Atom Smasher.
Dwayne Johnson also plays Black Adam who also just might be the real villain of the film judging from the new synopsis.
Regarding Sabbac, a recent leak from a toy data file offers Sabbac is Ishmael Gregor:
"Possessed by a demon, a military Intergang leader transforms into Sabbac, the only being whose powers are equal to those of Black Adam. Determined to take over Kahndaq and maybe the whole world, Sabbac must be stopped, and the fiercely autonomous Black Adam may need the help of some unlikely allies to outmatch him," states the description.
The new plot synopsis for Black Adam offers that Black Adam first used his powers for vengeance and awakens 5000 years later where it's the Justice Society's job to put him back into his eternal slumber.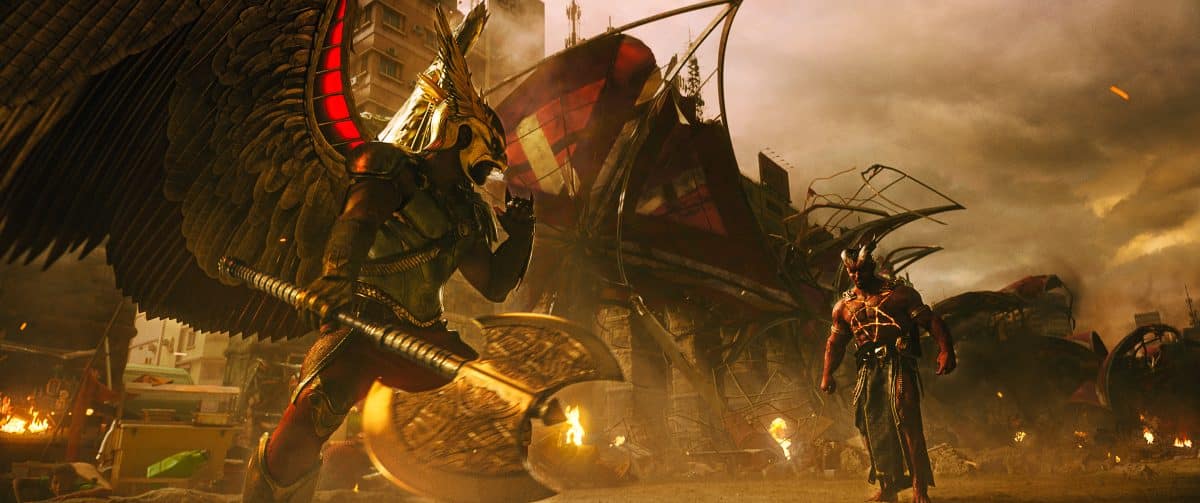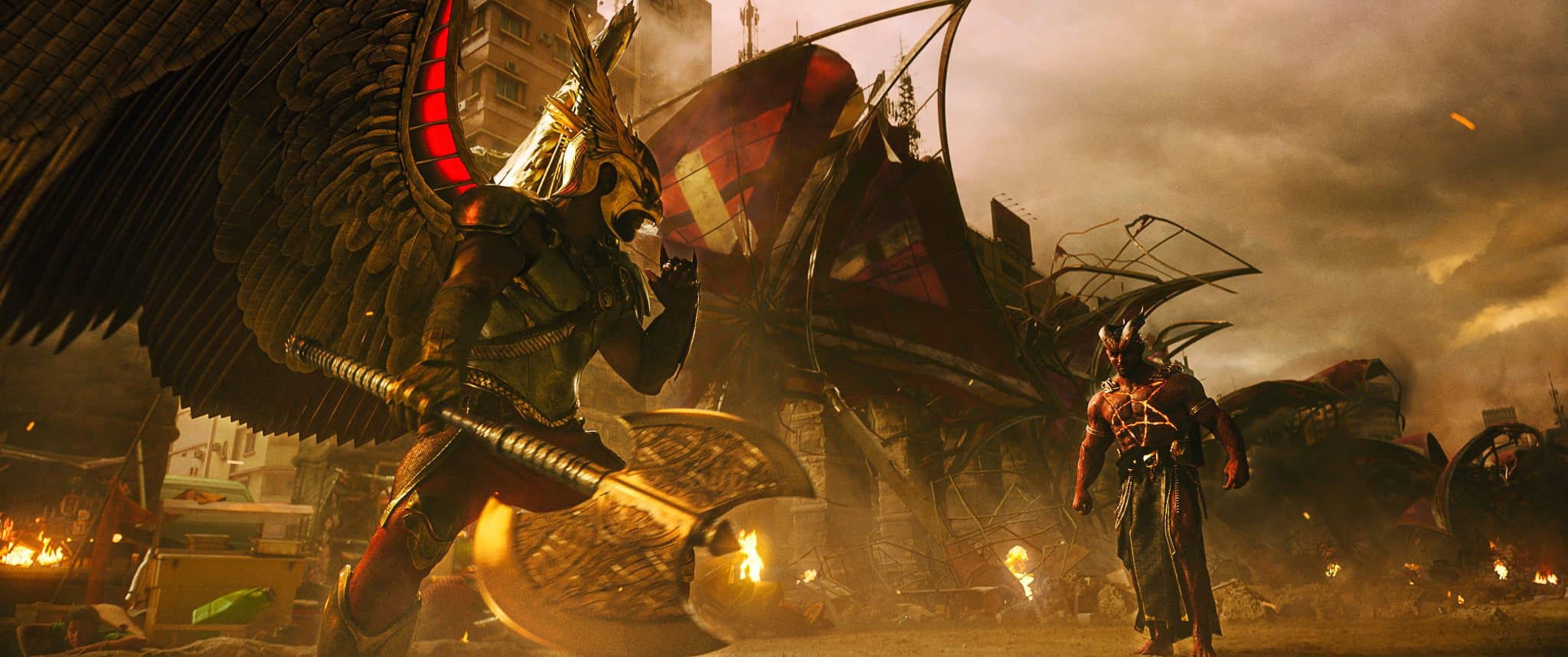 Black Adam uses his powers for vengeance
"In ancient Kahndaq, the slave Teth Adam was gifted the almighty powers of the gods.  But he used those powers for vengeance and was imprisoned.  Now, 5,000 years later, he is freed and once again wields his dark sense of justice onto the world," states the synopsis.
The synopsis description continues, "Refusing to surrender, Teth Adam is challenged by a team of modern day heroes known as the Justice Society— Hawkman, Dr. Fate, Atom Smasher and Cyclone—who seek to return him to eternal captivity."
Check out more images below.
Black Adam opens on Oct. 21 directed by Jaume Collet-Serra; tickets are now on sale.
Nearly 5,000 years after he was bestowed with the almighty powers of the ancient gods—and imprisoned just as quickly—Black Adam (Johnson) is freed from his earthly tomb, ready to unleash his unique form of justice on the modern world.
Black Adam images: