Check out a pair of new images and a new spot from The Batman featuring Zoe Kravitz as Selina Kyle, aka Catwoman, and Robert Pattinson as the new DC Dark Knight.
The pics come from USA Today and Rolling Stone as The Batman is one of the most anticipated movies of 2022.
USA Today offers:
Pattinson dons the cape and cowl for the first time as a young Dark Knight in a Gotham City plagued by corrupt cops and mobsters like the Penguin (Colin Farrell). And when the serial killer Riddler (Dano) turns the town upside down, Batman finds an ally (and love interest) in the thieving Catwoman (Kravitz).
Rolling Stone offers:
Andy Warhol once declared that in future, every actor will take a crack at playing Batman for 15 minutes (we're paraphrasing slightly here). Now it's Robert Pattinson's turn. The former Twilight heartthrob-turned-consciously-arthouse-weird-movie-star gives us a moody caped crusader, right at the beginning of his career dedicated to cleaning up Gotham City. Paul Dano is the Riddler, here reimagined as a particularly nasty serial killer targeting the rich and famous. Zoe Kravitz makes for a particularly slinky Selina Kyle, a.k.a. Catwoman, and Colin Farrell is virtually unrecognizable as the Penguin. If director Matt Reeves can do for the dark knight what he did for giant monsters with Cloverfield, this could be way better than your average superhero joint.
The Batman gets released on March 4.
The Batman spot:
The Batman: Zoe Kravitz Catwoman and Robert Pattinson: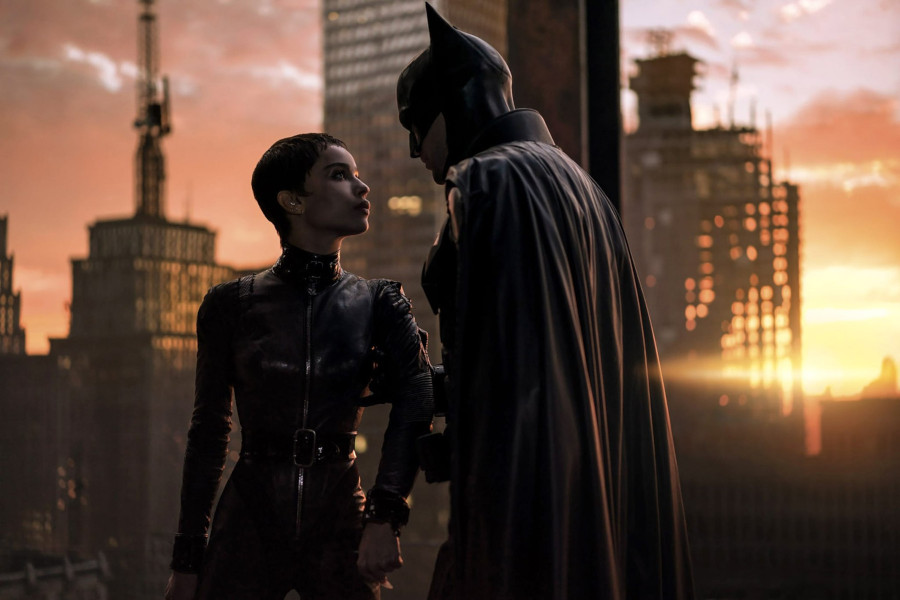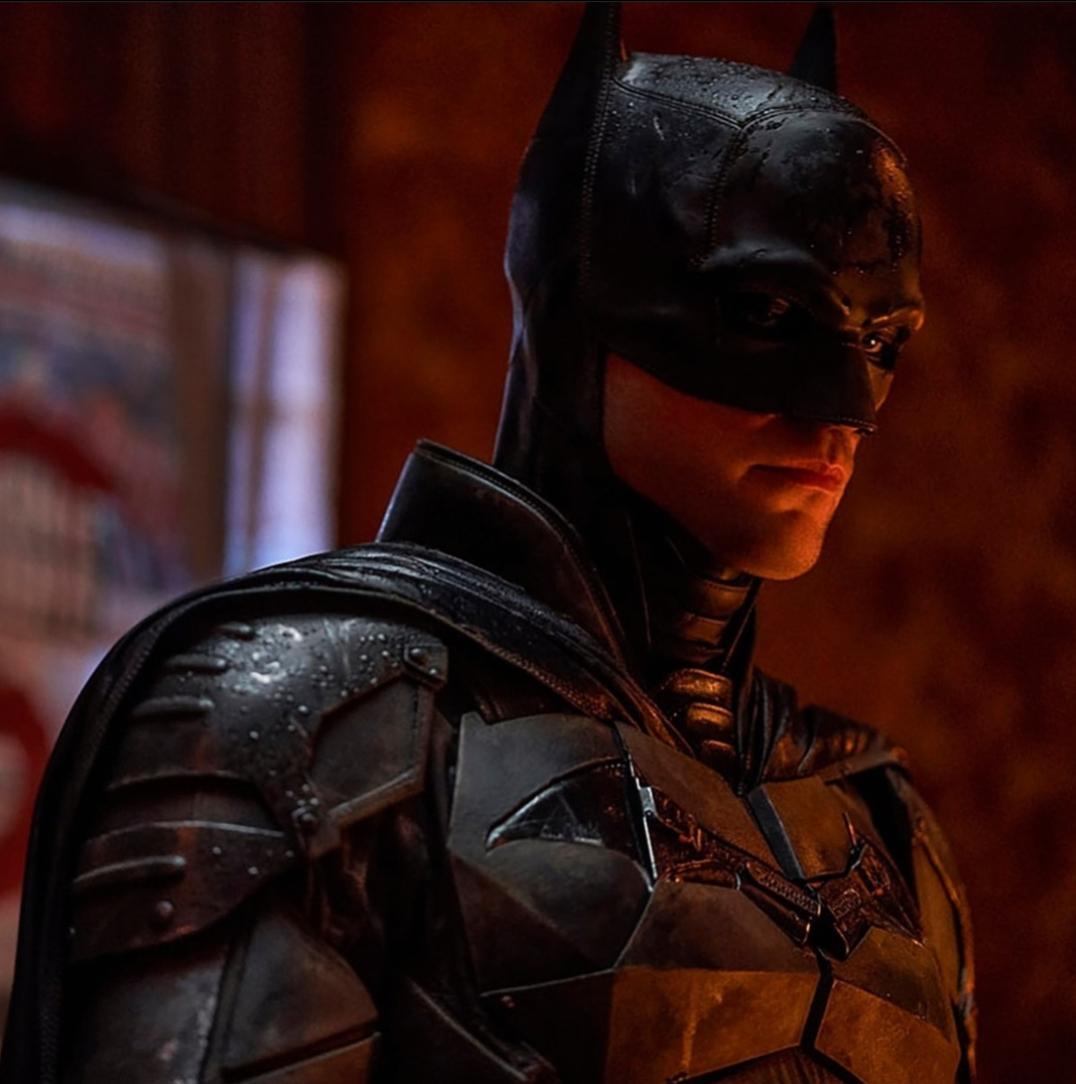 The Batman Synopsis:
It's not just a call… It's a warning.
From Warner Bros. Pictures comes Matt Reeves' "The Batman," starring Robert Pattinson in the dual role of Gotham City's vigilante detective and his alter ego, reclusive billionaire Bruce Wayne.
Two years of stalking the streets as the Batman (Robert Pattinson), striking fear into the hearts of criminals, has led Bruce Wayne deep into the shadows of Gotham City. With only a few trusted allies—Alfred Pennyworth (Andy Serkis), Lt. James Gordon (Jeffrey Wright)—amongst the city's corrupt network of officials and high-profile figures, the lone vigilante has established himself as the sole embodiment of vengeance amongst his fellow citizens.
When a killer targets Gotham's elite with a series of sadistic machinations, a trail of cryptic clues sends the World's Greatest Detective on an investigation into the underworld, where he encounters such characters as Selina Kyle/aka Catwoman (Zoë Kravitz), Oswald Cobblepot/aka the Penguin (Colin Farrell), Carmine Falcone (John Turturro), and Edward Nashton/aka the Riddler (Paul Dano). As the evidence begins to lead closer to home and the scale of the perpetrator's plans becomes clear, Batman must forge new relationships, unmask the culprit, and bring justice to the abuse of power and corruption that has long plagued Gotham City.
(via USA Today, Rolling Stone)