Batman Vs. Superman Final Trailer

What looks to music from the Batman Vs. Superman Wonder Woman vs. Doomsday scene has leaked online.
Below you can have a listen to "Is She With You" from Hans Zimmer and Junkie XL.
Updated: with official music from the soundtrack.
Here is the full track listing:
• Beautiful Lie
• Their War Here
• The Red Capes Are Coming
• Day Of The Dead
• Must There Be A Superman?
• New Rules
• Do You Bleed?
• Problems Up Here
• Black and Blue
• Tuesday
• Is She With You?
• This Is My World
• Men Are Still Good (The Batman Suite)
• Blood Of My Blood (Bonus Track)**
• Vigilante (Bonus Track)**
• May I Help You, Mr. Wayne? (Bonus Track)**
• They Were Hunters (Bonus Track)**
• Fight Night (Bonus Track)**
** On deluxe versions only
[[wysiwyg_imageupload:24337:]]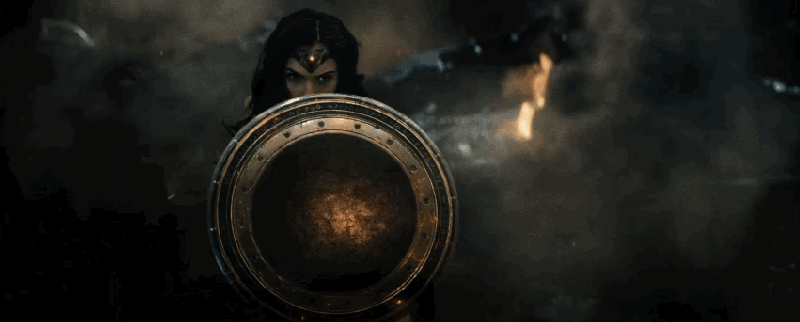 "Batman v Superman: Dawn of Justice" has a March 25, 2016 release starring Ben Affleck as Batman, Henry Cavill as Superman, Gal Gadot as Wonder Woman, Amy Adams as Lois Lane, Laurence Fishburne as Perry White, Diane Lane as Martha Kent, Jeremy Irons as Alfred, Jesse Eisenberg as Lex Luthor, Ray Fisher as Cyborg with Callan Mulvey, Holly Hunter as Senator Finch and Tao Okamoto as Mercy Graves.
Synopsis:
Fearing the actions of a god-like Super Hero left unchecked, Gotham City's own formidable, forceful vigilante takes on Metropolis's most revered, modern-day savior, while the world wrestles with what sort of hero it really needs. And with Batman and Superman at war with one another, a new threat quickly arises, putting mankind in greater danger than it's ever known before.