It's learned that Matt Reeves and Robert Pattinson's The Batman is in part inspired by Nirvana and Kurt Cobain.
The flick is featured in the latest issue of Empire Magazine which features cool covers and new images as well as interviews with Reeves, Pattinson, and more.
Reeves told Empire that when he writes he likes to listen to music and happened to listen to Nirvana.
"When I write, I listen to music, and as I was writing the first act, I put on Nirvana's 'Something In The Way,'" Reeves said. "That's when it came to me that, rather than make Bruce Wayne the playboy version we've seen before, there's another version who had gone through a great tragedy and become a recluse. So I started making this connection to Gus Van Sant's Last Days, and the idea of this fictionalized version of Kurt Cobain being in this kind of decaying manor."
Reeves also revealed that the movie starring Robert Pattinson, Good Time, is what caught Reeves' eye about the potential of the actor playing his Dark Knight.
"In that movie, you could really feel his vulnerability and desperation, but you could also feel his power," explained Reeves. "I thought that was a great mix. He's also got that Kurt Cobain thing, where he looks like a rock star, but you also feel like he could be a recluse."
Robert Pattinson also added that his version of Batman and Bruce Wayne isn't similar to previous on-screen versions, and it sounds as if the Pattinson version is more of a loner.
"Bruce has been hiding away," said Pattinson. "He's not really a socialite at all. He's building all these little contraptions and things, just with Alfred. And even Alfred thinks he's gone insane!"
The issue of Empire Magazine goes on sale on Dec. 23. Check out the images and covers below.
The Batman has a March 4, 2022 release date in theaters directed by Matt Reeves and also stars Paul Dano, Jeffrey Wright, John Turturro, Peter Sarsgaard as Gotham D.A. Gil Colson, Jayme Lawson as mayoral candidate Bella Reál, with Andy Serkis, and Colin Farrell.
The Batman Empire Magazine images: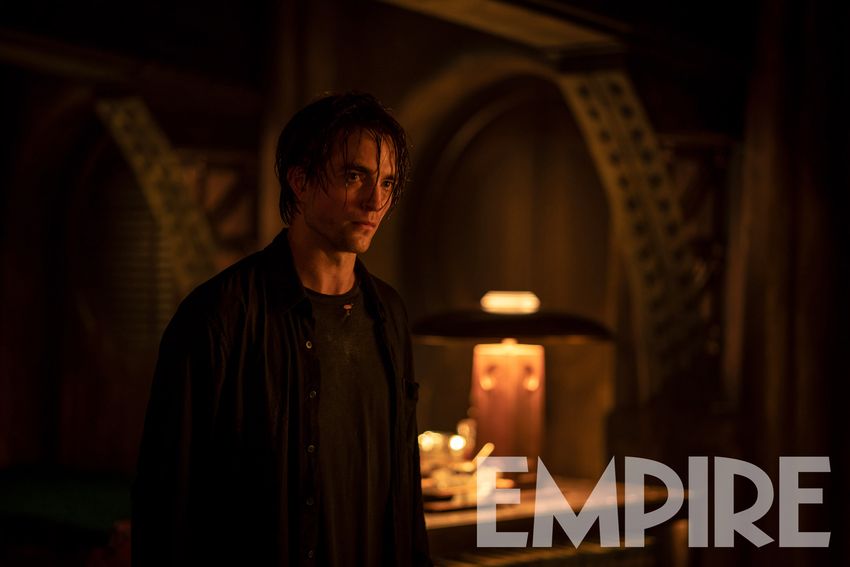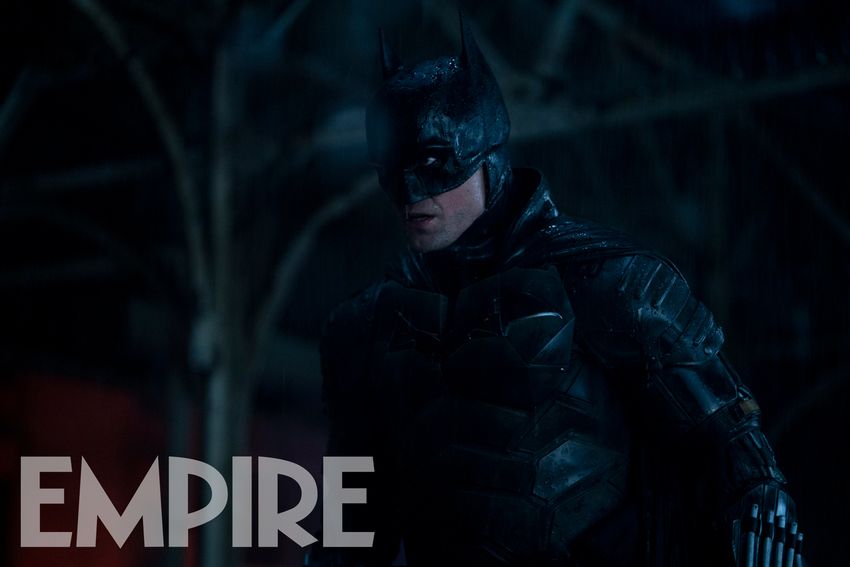 The Batman Empire Magazine covers: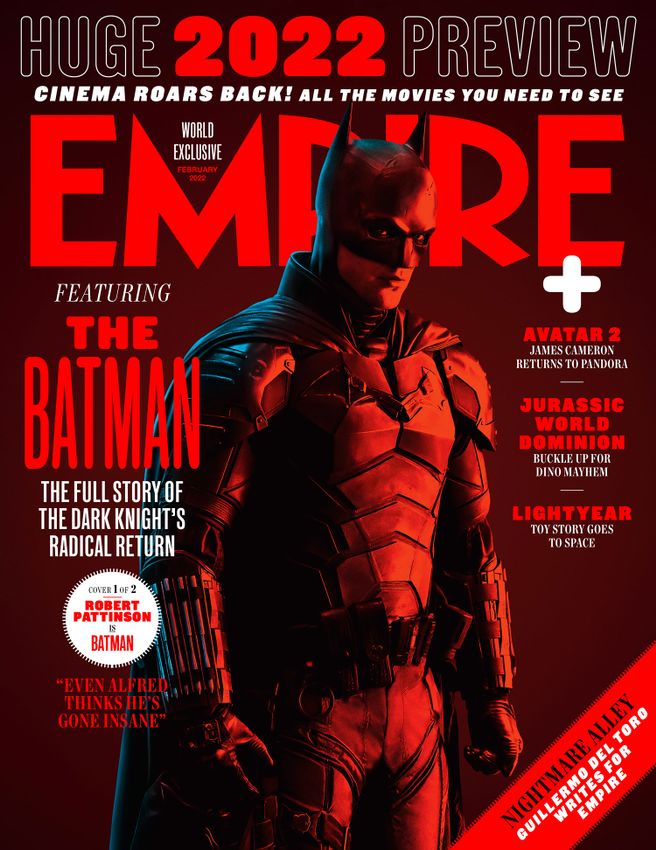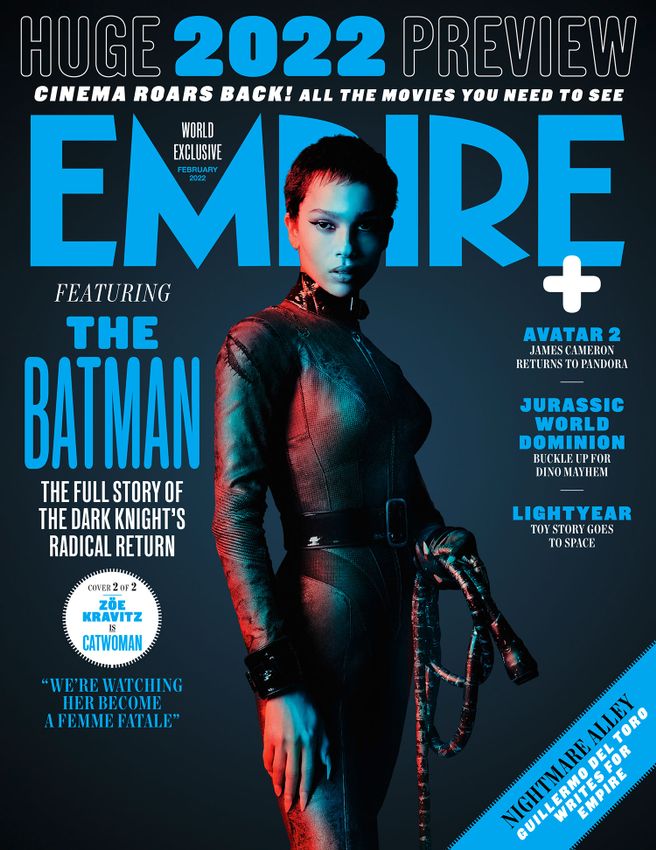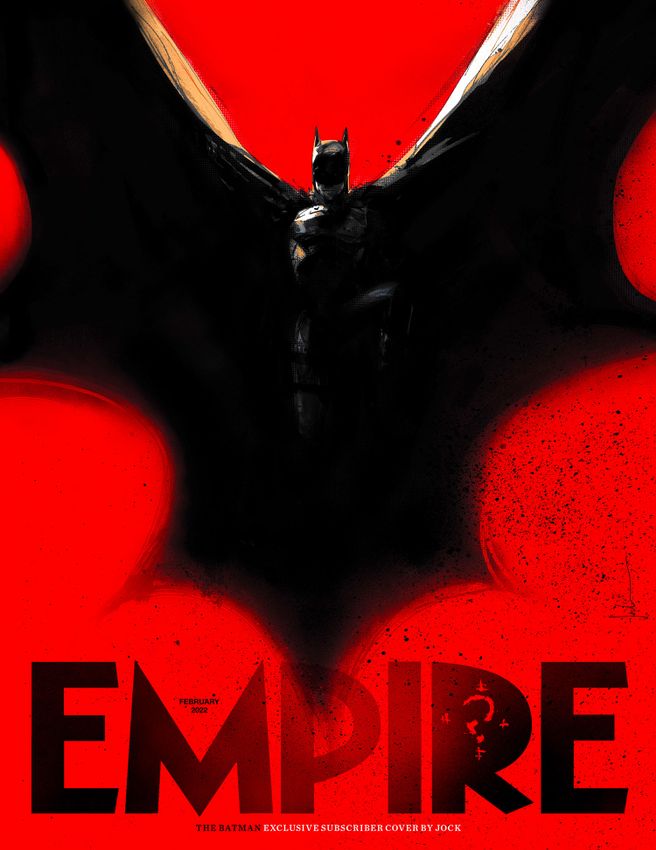 (via Empire)
The Batman Synopsis:
It's not just a call… It's a warning.
From Warner Bros. Pictures comes Matt Reeves' "The Batman," starring Robert Pattinson in the dual role of Gotham City's vigilante detective and his alter ego, reclusive billionaire Bruce Wayne.
Two years of stalking the streets as the Batman (Robert Pattinson), striking fear into the hearts of criminals, has led Bruce Wayne deep into the shadows of Gotham City. With only a few trusted allies—Alfred Pennyworth (Andy Serkis), Lt. James Gordon (Jeffrey Wright)—amongst the city's corrupt network of officials and high-profile figures, the lone vigilante has established himself as the sole embodiment of vengeance amongst his fellow citizens.
When a killer targets Gotham's elite with a series of sadistic machinations, a trail of cryptic clues sends the World's Greatest Detective on an investigation into the underworld, where he encounters such characters as Selina Kyle/aka Catwoman (Zoë Kravitz), Oswald Cobblepot/aka the Penguin (Colin Farrell), Carmine Falcone (John Turturro), and Edward Nashton/aka the Riddler (Paul Dano). As the evidence begins to lead closer to home and the scale of the perpetrator's plans becomes clear, Batman must forge new relationships, unmask the culprit, and bring justice to the abuse of power and corruption that has long plagued Gotham City.