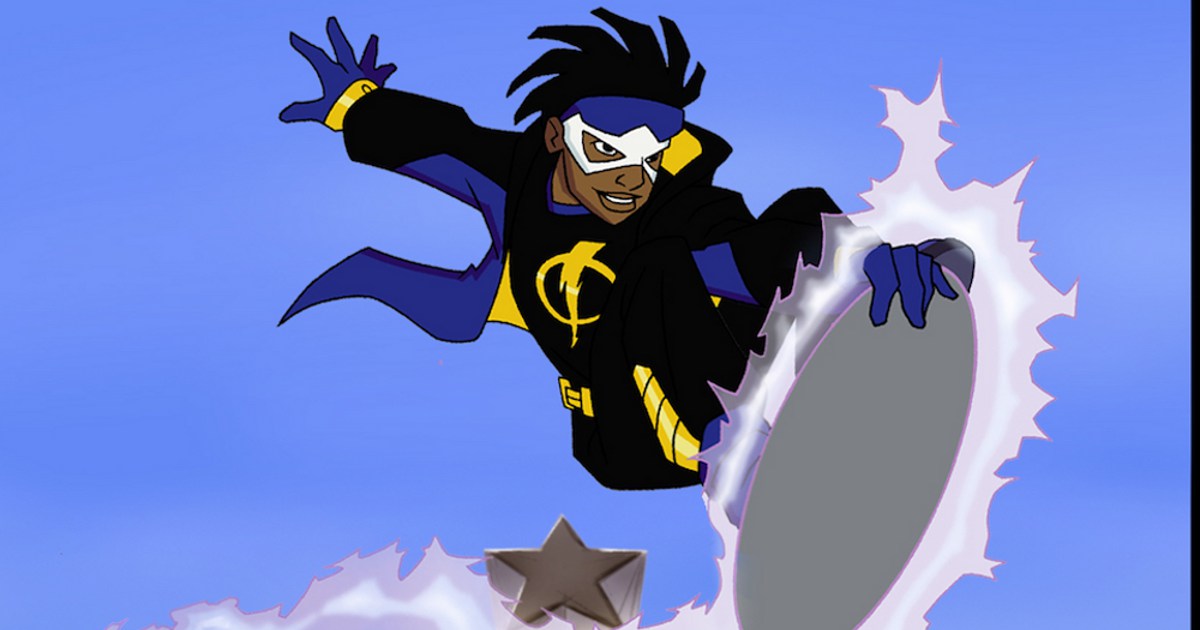 Warner Archive Collection (WAC) presents a pair of entertaining panels at WonderCon Anaheim this coming weekend, March 31-April 2, spotlighting some of the fan-favorite properties from Warner Bros. Animation of the not-too-distant past.
On Saturday, April 1 from 6:30-7:30pm in Room 300DE, WAC will host its annual salute to cartoon music with The Brave and the Toonstock: Warner Archive's Music Meister Sing-Along & Much More. The popular panel, now in its sixth turn, will put the entire spotlight on the music of the third and final season of Batman: The Brave and the Bold, as well as bringing fans to the microphone for the annual sing-along with "The Mayhem of the Music Meister" episode. Composer Kristopher Carter of Dynamic Music Partners will be on hand to share tales of the musical creations.
On Sunday, April 2 from 2:00-3:00pm in Room 300AB, WAC will take fans on a trip down cartoon memory lane in Warner Archive Collection's Kids' WB Flashback. The panel will include a nostalgic look at the popular programming of the Kids' WB Network, focusing much attention on The Zeta Project and Static Shock. Talent from the series in attendance will include The Zeta Project actors Diedrich Bader & Julie Nathanson and executive producer/creator Bob Goodman, and Static Shock's lead actor Phil LaMarr.
Fabulous prizes will be awarded lucky fans and special participants at both panels. Here are the full panel descriptions. Fans are encouraged to arrive early, as WAC panels at WonderCon have been known to fill quickly.
Saturday, 4/1/17
6:30-7:30 The Brave and the Toonstock: Warner Archive's Music Meister Sing-Along & Much More – You sing, we sing, everyone sings at Warner Archive's annual celebration of cartoon music. This time, composer Kristopher Carter of Dynamic Music Partners will join Warner Archive Collection podcast hosts Matt Patterson & DW Ferranti and moderator Gary Miereanu to focus most of the fun on the tune-laden third season of Batman: The Brave and the Bold, building to the immensely popular "Mayhem of the Music Meister" sing-along. Join the festivities for a melodious salute surrounded by surprise guests, interactive performances and cool Warner Archive prizes. Room 300DE
Sunday, 4/2/17
2:00-3:00 – Warner Archive Collection's Kids' WB Flashback! – Celebrate the phenomenon of Kids' WB with some of the creators and voice actors from Static Shock, Zeta Project, Xiaolin Showdown, Histeria and many more in a fun lookback at the beloved cartoon block. Join Zeta Project creator/producer Bob Goodman (Elementary, Warehouse 13) and acting stars Diedrich Bader (American Housewife, Office Space) and Julie Nathanson (Skylanders video game franchise), and Static Shock's lead actor Phil LaMarr (MadTV, Futurama, Pulp Fiction), alongside Warner Archive podcasters Matthew Patterson & DW Ferranti and moderator Gary Miereanu for a fun-filled hour of cartoon clips for all … and cool prizes for lucky audience members. Room 300AB