How about Batman Beyond in a future episode of Legends of Tomorrow?
Sounds like an awesome idea as the Legends of Tomorrow are capable of time travel, right?
However, at present, it's just wishful thinking, but we do get a look at Batman Beyond as designed by Arroverse concept artist Andy Poon.
Poon took to Instagram to show off Batman Beyond artwork that he plans on making into a real costume for some sort of personal project involving WWE's Mike Rome.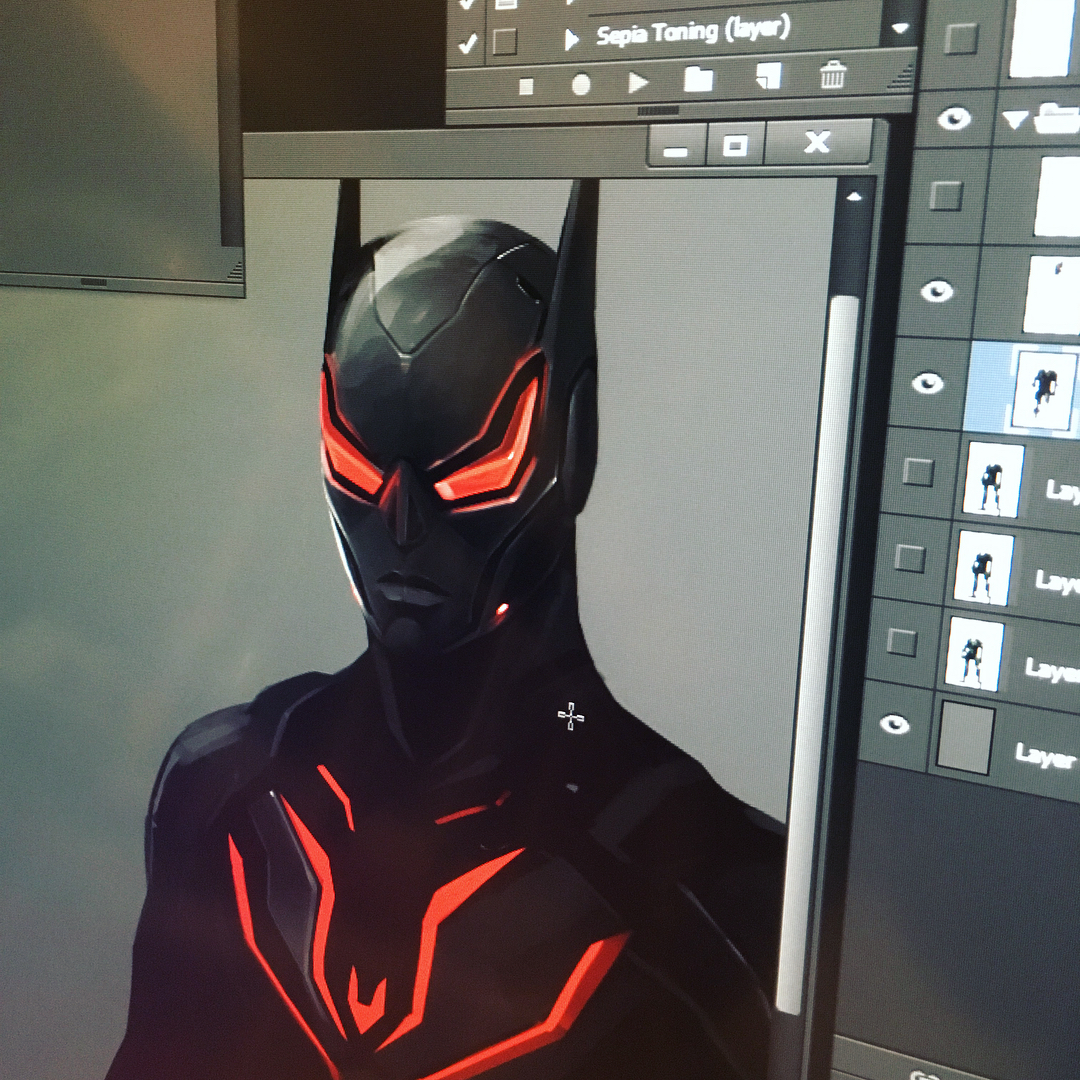 "Beyond. Refining some more details and flushing out the sculpt some more. I won't be revealing the whole final image for a little while because we are actually going to be producing a prototype helmet and then reveal it all at once. We will be making the suit as well. Thanks for being patience," Poon said.
Fans commented that they thought it might be for Legends of Tomorrow, with Andy Poon clearing up any confusion.
"Haha we actually did a version of Alan Scott, but then we couldn't use him and he became Hourman. This is not for the tv show," Poon said. "I thought it would be awesome if they go to a future Gotham for an episode as well. This is just for fun. @mikeromewwe me and a small team will actually be making this into a real suit for fun."
Perhaps not being able to use Batman Beyond in Legends of Tomorrow signifies that the character is placed on hold for the DCEU? A rumor from last Summer claims a new Batman trilogy will lead to Terry McGuinness playing Batman in the future in a live-action Batman Beyond movie.