Another day of filming for The Batman in the UK yields even more set images as this time the Batsuit is on display which is said to be full of gadgets.
Previously saw the big funeral scene filmed with looks at Robert Pattinson as Bruce Wayne, Zoe Kravitz as Selina Kyle, John Turturro as Carmine Falcone, and Colin Farrell as Oswald Cobblepot, aka Penguin.
Robert Pattinson's stunt double can be seen in the Batsuit ready to take the Batcycle for a ride, perhaps to fend off the Riddler henchmen that are said to attack during the funeral scene.
Batman looks to be teaming with Catwoman who will ride by his side in the scene.
A Twitter user on hand made the remark that while it's difficult to see in the pics, that the Batsuit is full of gadgets. It is known the Bat Symbol on the Batsuit is made up of the gun that killed Bruce Wayne's parents which is straight out of the comics, but as Batman needs to take down the bad guys, he will of course needs some weapons and nifty gadgets.
The Batman set images and video: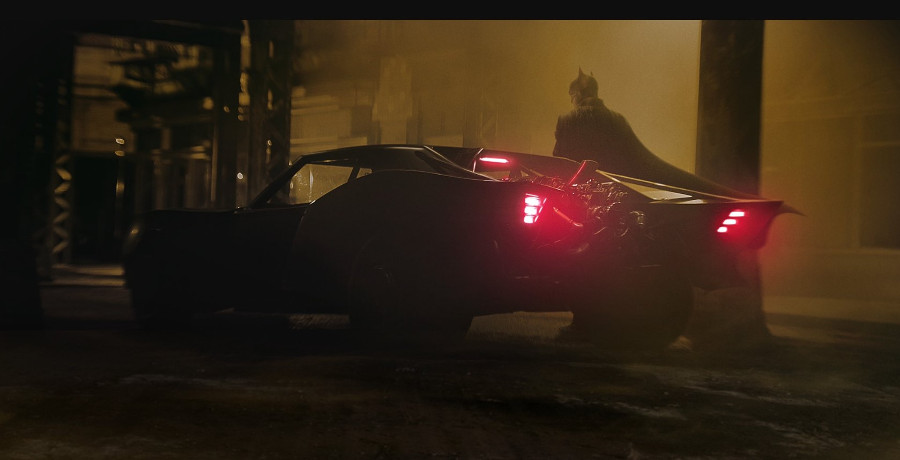 The Batman has a March 4, 2022 release date and is directed by Matt Reeves.
The film also stars Paul Dano as Edward Nashton (Riddler); Jeffrey Wright as the GCPD's James Gordon; Peter Sarsgaard as Gotham D.A. Gil Colson; Jayme Lawson as mayoral candidate Bella Reál, and Andy Serkis as Alfred.
Reeves and Dylan Clark (the "Planet of the Apes" films) are producing the film, with Simon Emanuel, Michael E. Uslan, Walter Hamada and Chantal Nong Vo serving as executive producers. Reeves' behind-the-scenes creative team includes Oscar-nominated director of photography Greig Fraser ("Lion," upcoming "Dune"); his "Planet of the Apes" production designer, James Chinlund; editors William Hoy (the "Planet of the Apes" films) and Tyler Nelson ("Rememory"); Oscar-winning VFX supervisor Dan Lemmon ("The Jungle Book"); Oscar-nominated SFX supervisor Dominic Tuohy ("1917," "Star Wars: Episode IX – The Rise of Skywalker"); Oscar-nominated sound mixer Stuart Wilson ("1917," the "Star Wars" franchise); Oscar-winning costume designer Jacqueline Durran ("1917," "Little Women," "Anna Karenina") and costume designers Glyn Dillon (the "Star Wars" franchise) and David Crossman ("1917," the "Star Wars" franchise); hair designer Zoe Tahir (upcoming "No Time to Die," "Spectre"); and Oscar-nominated makeup designer Naomi Donne ("1917").