It's claimed that the upcoming Batgirl movie is casting a new Commissioner Gordon, which means the character won't be played by J.K. Simmons from Zack Snyder's Justice League films, or Jeffrey Wright from Matt Reeves' The Batman movie starring Robert Pattinson.
It also lends credence to the speculation that the Batgirl movie is a Multiverse flick, as it has also been rumored that Michael Keaton will mentor the Barbara Gordon Batgirl, a take on the popular Batman Beyond story.
"Today it's being reported that Batgirl will have a different Commissioner Gordon due to the leak of the casting call - something I reported to you over a year ago. I still hear they want Keaton to show up in this," tweeted YouTuber Grace Randolph.
Last year saw Randolph tweet the following: "Here's some tea - for now, Warner Bro's is still making a stand-alone DCEU Batgirl movie but... it will have a DIFFERENT Commissioner Gordon, NOT Jeffrey Wright. The Batman exists in a vacuum, like Joker."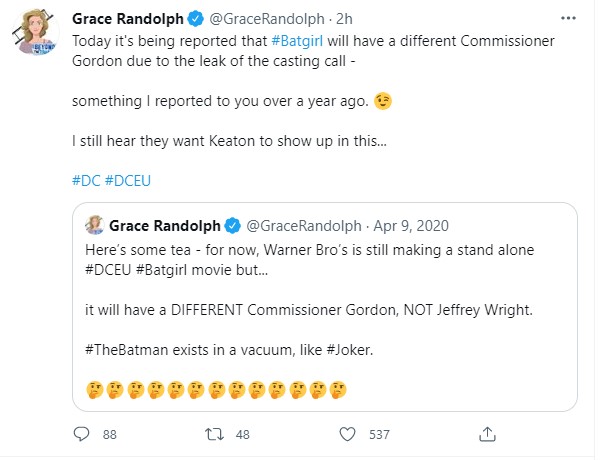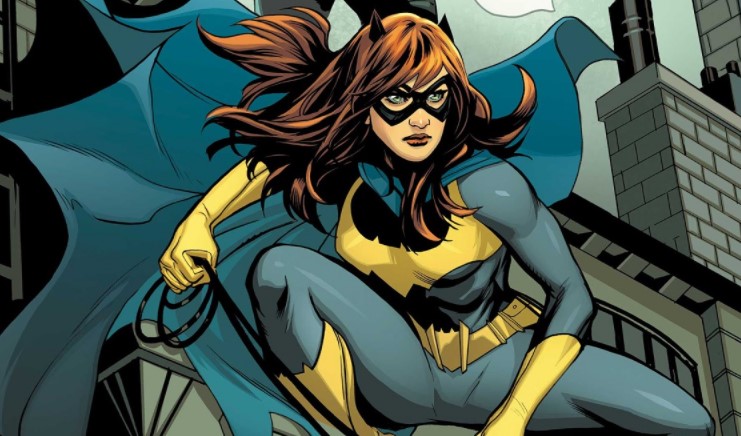 Batgirl casting details
Regarding the leaked casting call for Batgirl, it's claimed WB is seeking an actress in her 20s to play the role, and for Commissioner Gordon, it's said they are looking for an actor in his 50s who will play a strong supporting character in the movie. It's also claimed the villain will be a disgruntled former firefighter in his 50s/60s, which could be Firefly (who was at one time rumored to be a villain in The Batman).
Recently also saw the news that Batgirl is getting directed by Bad Boys for Life filmmakers Adil El Arbi and Bilall Fallah, with Christina Hodson (Bumblebee, Birds of Prey) writing the script.
"With Batgirl, we hope to take the audience on a fun ride and see a different side of Gotham," Producer Kristin Burr told The Hollywood Reporter. "Christina's script is crackling with spirit. Adil and Bilall have an excited and joyous energy, which is infectious, making them the perfect filmmakers for this Batproject. And I'm just psyched I get to be part of the DC universe, which is super cool."
While not touched upon, I wouldn't be surprised if WB casts a Latina actress in the role to go along with Latina Supergirl Sasha Calle. I find it difficult to think Hollywood will be going with a red-headed Barbara Gordon.