My favorite games from years ago, tonight at The Game Awards, a new Baldur's Gate 3 trailer has been released with news the game will launch in August 2023.
"Gather your party – Baldur's Gate 3 launches August 2023. New sights and surprises abound in this trailer," offers Larian Studios, the maker of the game.
"More good news," states the studio. "Baldur's Gate 3 Collector's Edition is available to pre-order now! It's a treasure trove of items for the adventurer in you, and it's limited to 25k copies worldwide. Take a closer look at what's inside and secure your Collector's Edition here."
Watch the trailer below which features two fan-favorite characters.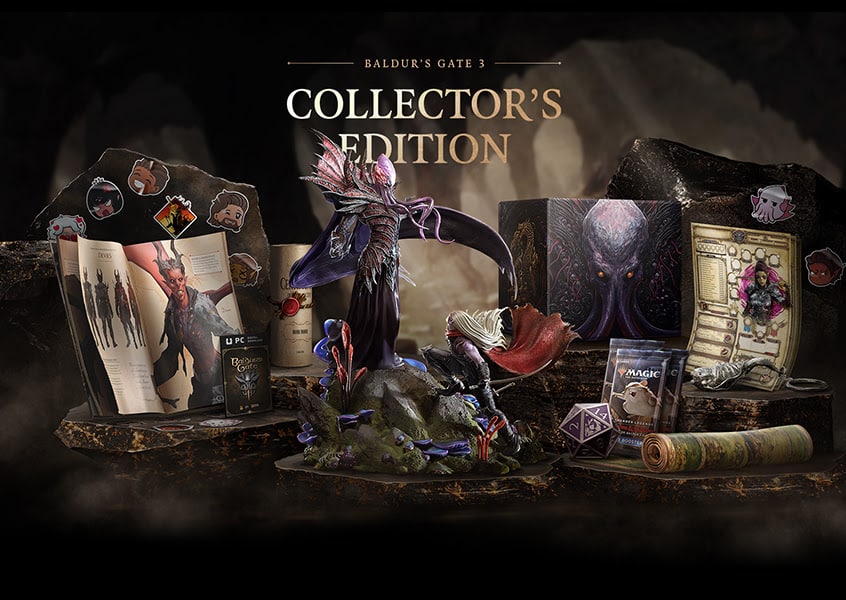 What is in the Baldur's Gate 3 Collector's Edition?
The first 15k orders of the Baldur's Gate 3 Collector's Edition will also receive three Magic: The Gathering booster packs containing the Commander Legends: Battle for Baldur's Gate card set featuring characters from Baldur's Gate 3.
The Collector's Edition also features a battle diorama of a mind flayer and a drow locked in a deadly exchange of blade and psionic might; a hardcover art book written by Larian; a tadpole-inspired metal keyring; an oversized custom-engraved 20D metal die; a single-sided, A3 cloth map of Faerûn; character sheets; 32 die-cut vinyl stickers inspired by the game, and a certificate of authenticity serialized with the unique number of your Collector's Edition.   
While the launch is in August, there's plenty more to unwrap before the year is out. 
Don't miss Panel From Hell: Holy Knight on December 14th @ 10am PST / 6pm GMT – featuring special guest Geoff Keighley! Join the panel for a hellaciously festive stream as Swen Vincke and the dev team delve deeper into the Game Awards announcements and the contents of Patch 9.
You can also Play Act 1 in Early Access on Steam.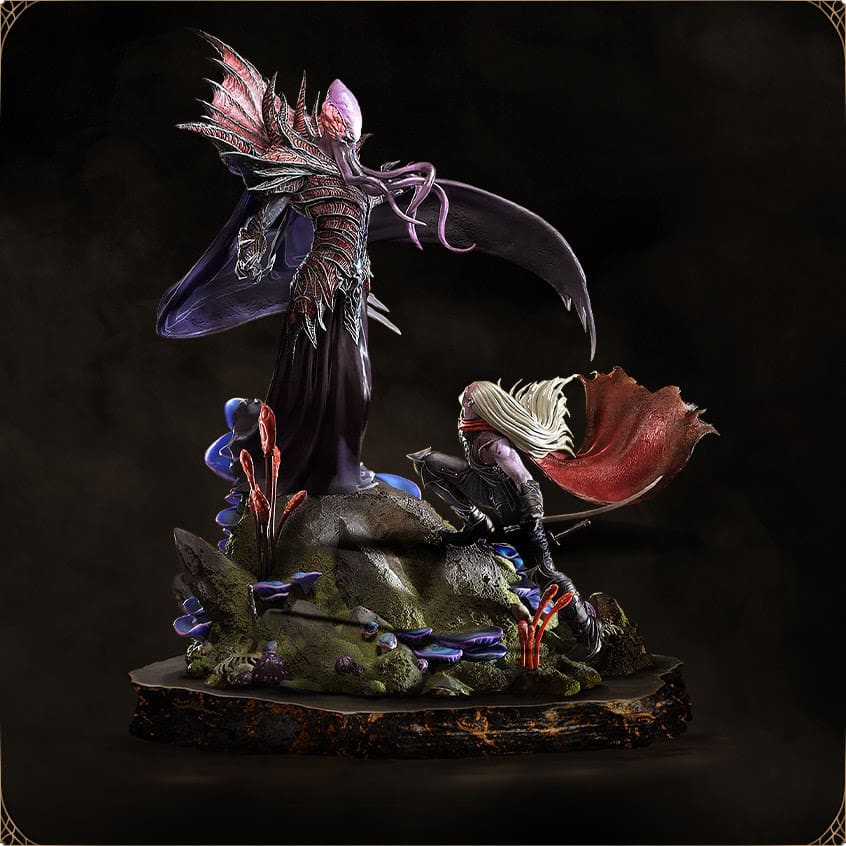 What is Baldur's Gate 3 about?
Gather your party, and return to the Forgotten Realms in a tale of fellowship and betrayal, sacrifice and survival, and the lure of absolute power.
Mysterious abilities are awakening inside you, drawn from a Mind Flayer parasite planted in your brain. Resist, and turn darkness against itself. Or embrace corruption, and become ultimate evil.
From the creators of Divinity: Original Sin 2 comes a next-generation RPG, set in the world of Dungeons and Dragons.
Baldur's Gate 3 is for MAC and PC.