Baldur's Gate 3 announces the release date and shows off a new gameplay trailer at Thursday's Sony State of Play event.
The game will be released on August 31, 2023 for PC, Mac, and PS5.
Larian Studios also announced J.K. Simmons is providing the voice of General Ketheric Thorm. Watch the videos below.
Meet General Ketheric Thorm, a seemingly invincible necromancer leading an army of the dead toward the city of Baldur's Gate. Ketheric isn't the antagonist, but one of three main antagonists that your party will need to contend with if you ever want to get those tadpoles out of your head.
Ketheric's plans for the people of Faerûn are as complex as his motivations, and so Larian Studios knew his role would benefit from the kind of depth and gravitas that renowned character actor J.K. Simmons could provide.
It's also announced the game will have full controller support as well as split-screen co-op, too, where players will be able to experience the entirety of their adventures in Faerûn with another player on the same device.
Baldur's Gate 3 will also support cross-progression between PC, Mac and PS5, allowing players to transfer their saves between platforms and continue their adventure wherever they purchase the game.
There's more: Baldur's Gate 3 is getting a Digital Deluxe Edition on launch. Here's what you can expect to find:
Divinity Bard Song Pack – Astound audiences by performing this special set of new songs from the Divinity series.
Paintings from Rivellon – Discover a new collection of paintings across the Forgotten Realms
Adventurer's Pouch – Receive a collection of camp supplies and potions to help get your journey started
Digital OST – Enjoy the music of Baldur's Gate 3 from composer Borislav Slavov
Digital Artbook – Explore the art and design of Baldur's Gate 3 in this digital artbook, written by Larian
Digital Character Sheets – Peruse a set of four-page D&D character sheets for each Baldur's Gate 3 origin character
Bring a little bit of Rivellon to the Forgotten Realms with these Divinity-inspired artefacts:
Mask of the Shapeshifter: Allows you to change race and appearance on the fly, inspired by Fane
Cape of the Red Prince: Cloak inspired by the Red Prince
Lute of the Merryweather Bard: Playable instrument inspired by Lohse
Needle of the Outlaw Rogue: Dagger inspired by Sebille
Bicorne of the Sea Beast: Headgear inspired by Beast
Players who already own Baldur's Gate 3 will also be getting a free upgrade to the Digital Deluxe edition on launch day, which includes those who have purchased Early Access and the Collector's Edition.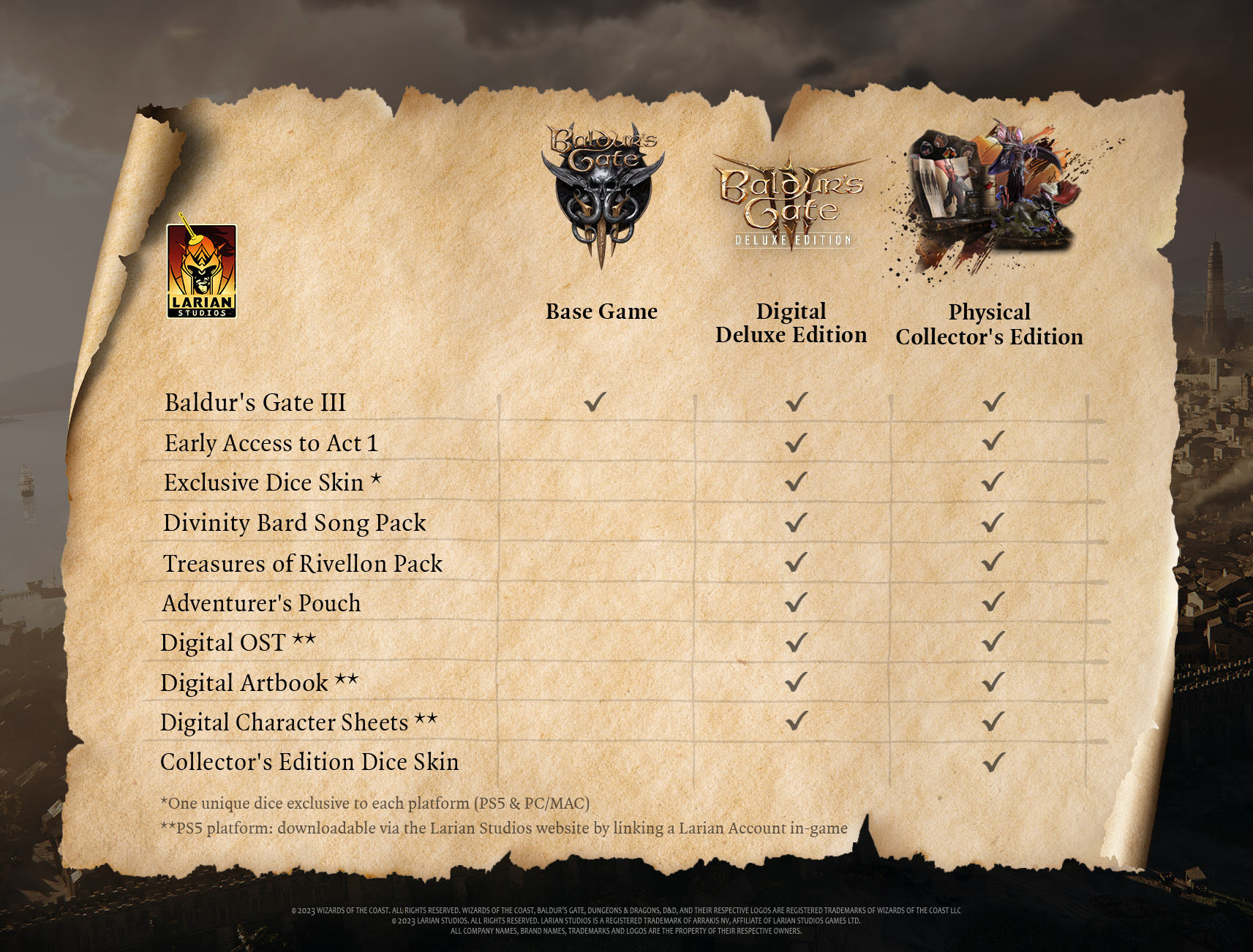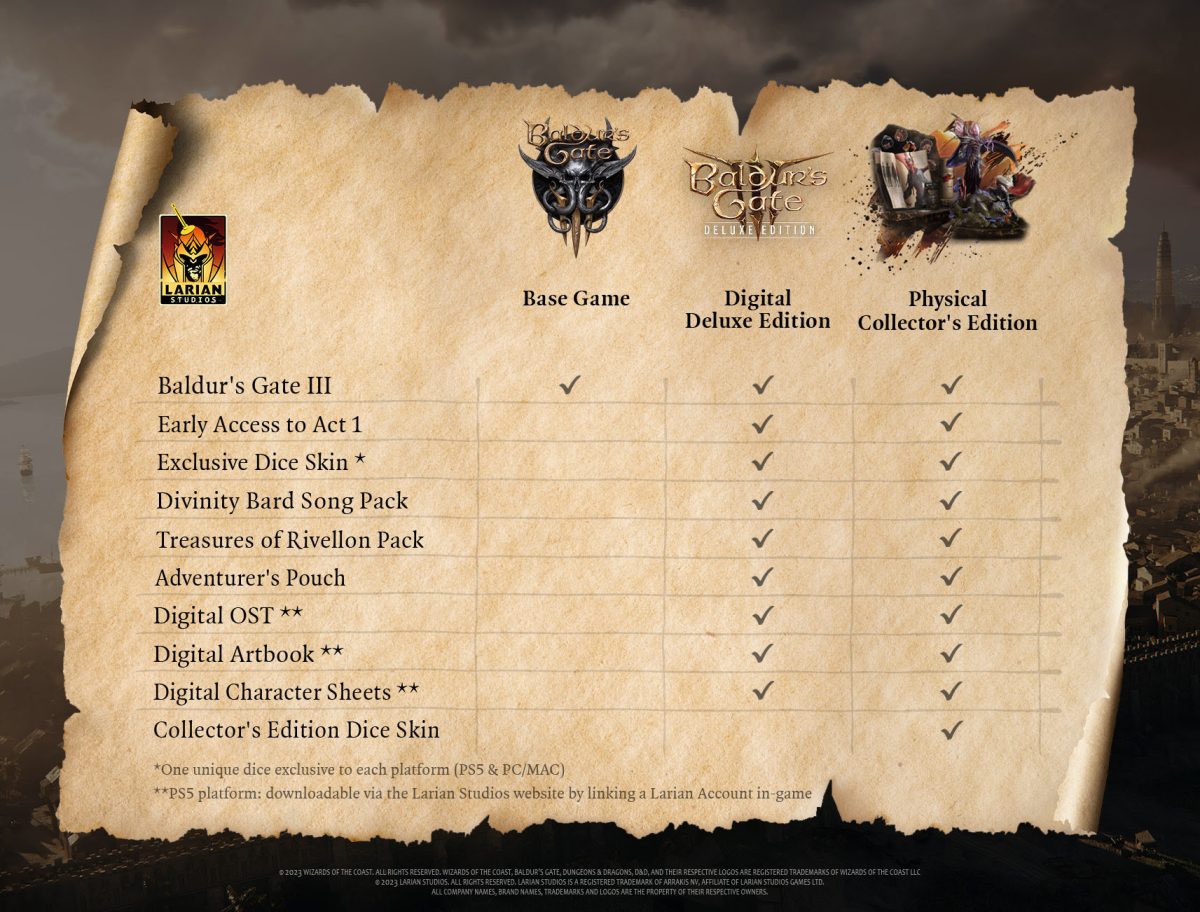 Watch the Baldur's Gate 3 trailers: