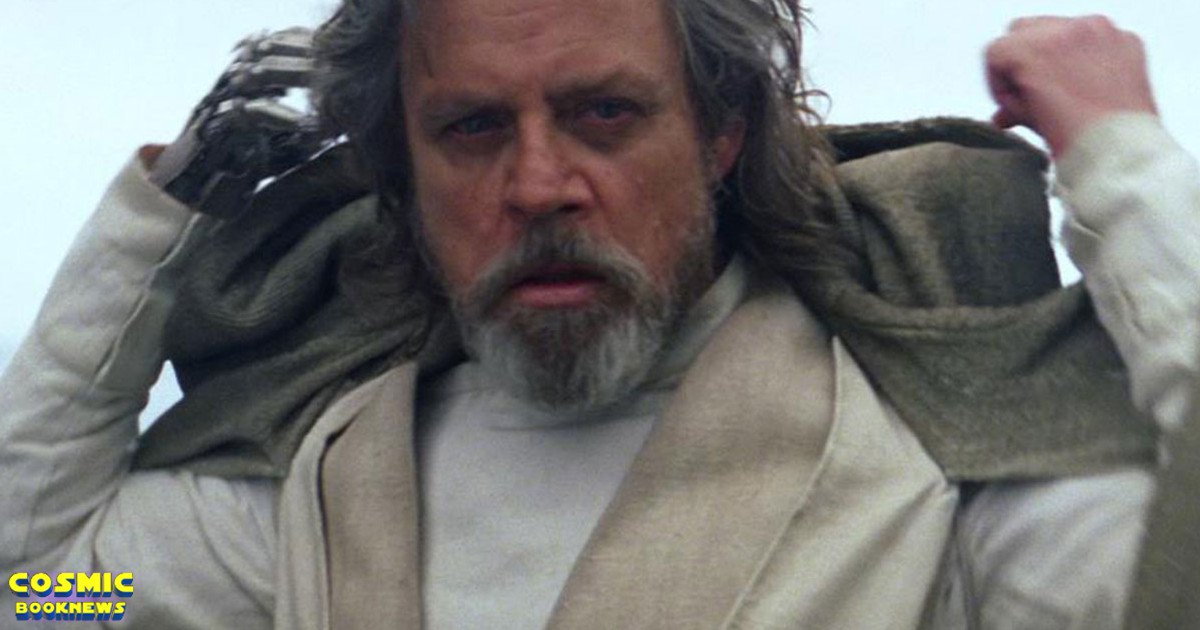 While JJ Abrams and Star Wars: The Force Awakens pulled a fast one and short-changed us on Luke Skywalker, the good news is that things look to be different in Rian Johnson's Star Wars: The Last Jedi, with hopefully Mark Hamill having a large role in the film.
Now a super awesome image of Mark Hamill as Luke Skywalker in Star Wars: The Last Jedi has hit the net from a magazine cover featuring Luke dressed in black with hands clinched, and we see his right hand has a glove over his prosthetic robotic arm.
The second image below is a fan manip of the Luke Skywalker image (via reddit).
Fans are also speculting the new Star Wars: The Last Jedi trailer drops in October.
"Star Wars: The Last Jedi" has a December 15, 2017 release directed by Rian Johnson starring Daisy Ridley, Adam Driver, Carrie Fisher, Mark Hamill, Domhnall Gleeson, Oscar Isaac and Benicio Del Toro.