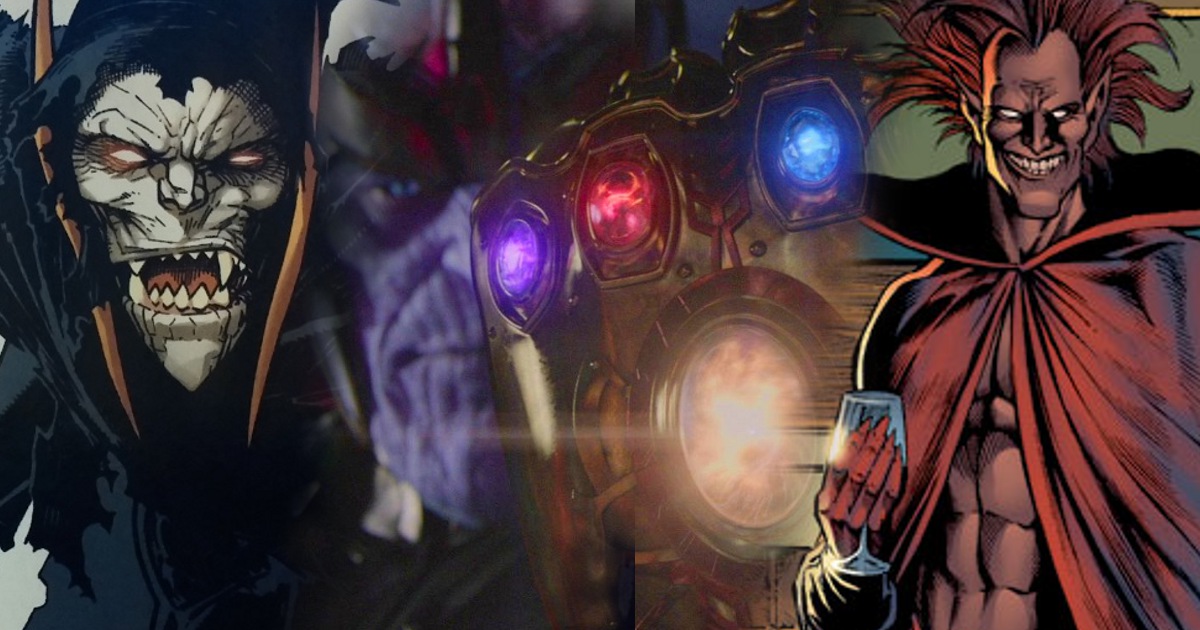 It's learned The Avengers: Infinity War will have four henchmen to serve Thanos, the Mad Titan.
A motion-capture actor currently featured in Kong: Skull Island informs THR that he also has a role in the upcoming Marvel The Avengers: Infinity War movie in that he is playing the right hand man to Thanos.
"I'm working on four characters right now. I'm working with Josh Brolin and three other actors [in Marvel's Avengers: Infinity War], and I'm playing Josh Brolin's right hand bad guy in the film," says Terry Notary. "I can't say the name of the character or I think Marvel will sever my head, but I apply those same principals of what it means to drop bullshit and just play a character truly evil. And it's working. [Laughs] It's truly working."
In the Infinity Gauntlet comic books, the right hand to Thanos happens to be Mephisto; however, most recently saw Corvus Claive of the Black Order serve the role.
Interestingly enough, Terry Notary's IMDb page does state he is playing "Cul Obsidian" in The Avengers: Infinity War. In the Marvel comics, Cul Obsidian is the name of Thanos' Black Order, which is made up of five members also including Proxima Midnight, Black Dwarf, Ebony Maw and Super Giant.
It's possible the MCU may be just going with four members of the Black Order, as Notary states he is working with three other actors, or maybe even Mephisto is a part of the Black Order with three other characters.
The Infinity War without Mephisto would be like Rocket without Groot.
Mephisto in Infinity Gauntlet: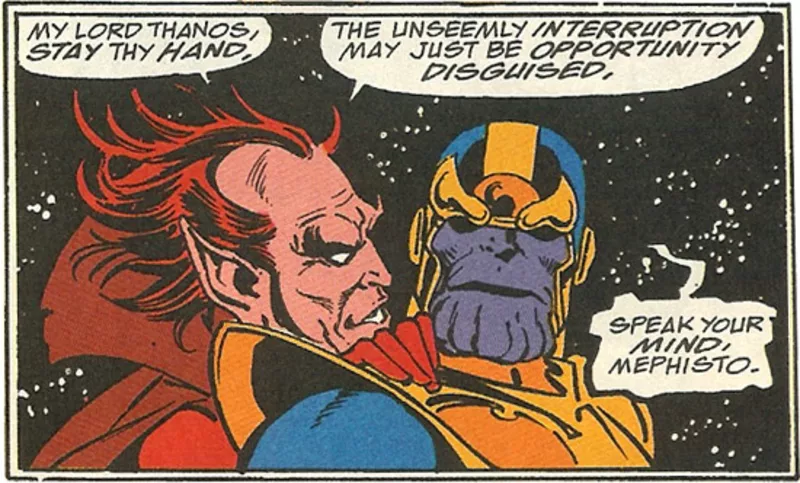 Thanos' Black Order: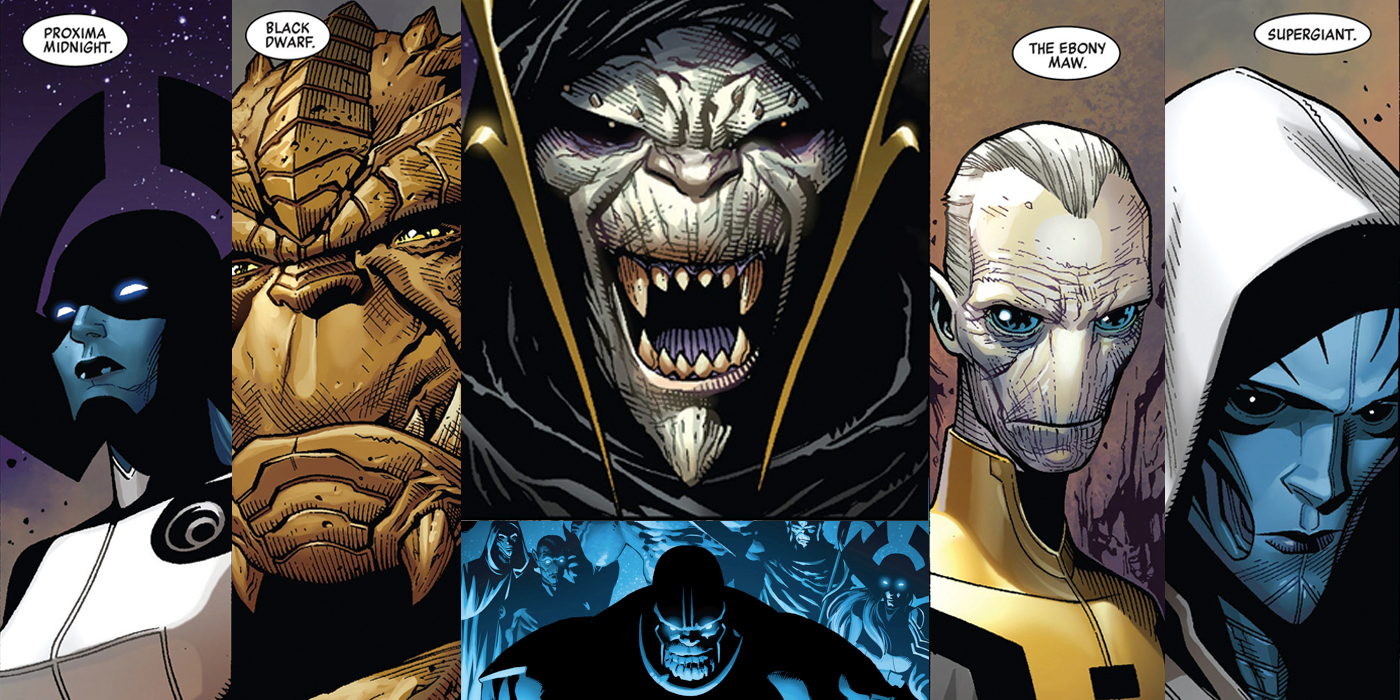 The Avengers: Infinity War has a May 4, 2018 release starring Josh Brolin as Thanos, Robert Downey Jr. as Tony Stark/Iron Man, Chris Pratt as Star-Lord, and Tom Holland as Peter Parker/Spider-Man. The following are thought/confirmed to be a part of the movie: Chris Evans, Chris Hemsworth, Mark Ruffalo, Scarlett Johansson, Jeremy Renner, Cobie Smulders, Samuel L. Jackson, Sebastian Stan, Zoe Saldana, Karen Gillan, Dave Bautista, Bradley Cooper, Vin Diesel, Paul Rudd, Elizabeth Olsen, Paul Bettany, Chadwick Boseman, Benedict Cumberbatch, Benedict Wong, and Brie Larson.