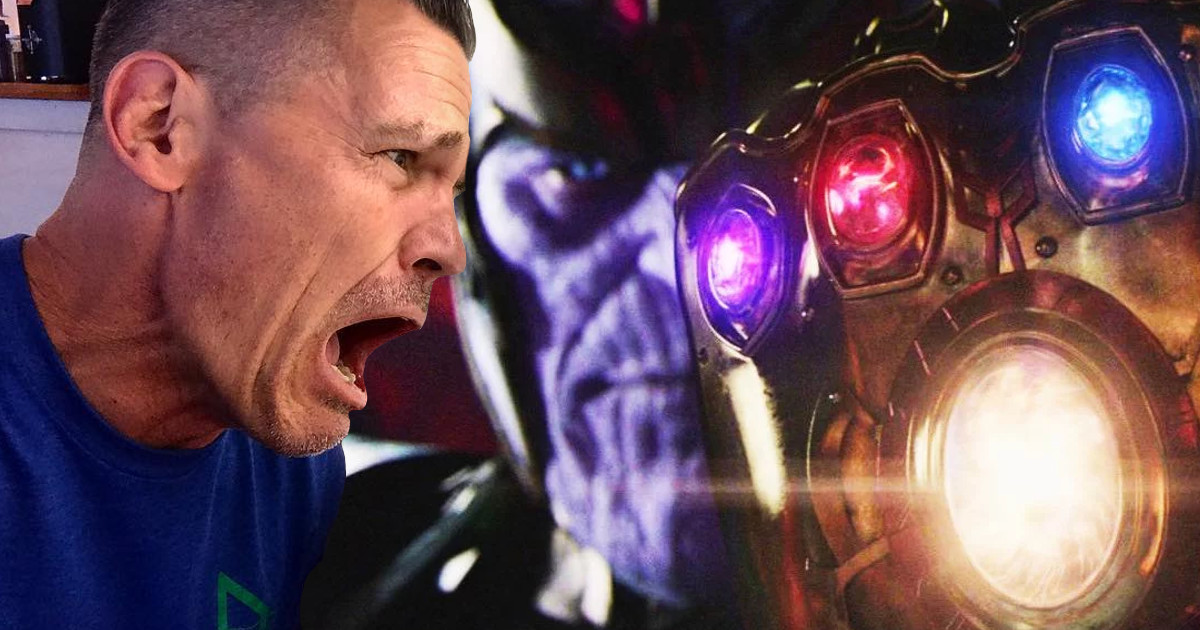 Echoing words of Thanos creator Jim Starlin, now Josh Brolin offers up you haven't seen anything yet regarding the Mad Titan Thanos in The Avengers: Infinity War.
While Starlin offered Thanos kicks a lot of a-- in The Avengers: Infinity War and Avengers 4, Josh Brolin, who provides the voice and motion-capture work for Thanos, says seeing Thanos throwing a planet at the Avengers in the Infinity War trailer "does put a smile on my face."
"I love doing Avengers, it's maybe the most fun I've ever had," Josh Brolin told EW.com. "I just saw a little snippet of it, and it was amazing. The cutting-edge technology of what they're doing — what I've seen is absolutely mind-blowing. When I saw it on screen, it was me, but also not like me. It's really strange."
Regarding the footage that Josh Brolin did see and what fans saw in the Avengers: Infinity War trailer, Brolin offers it doesn't even compare.
"Not even close," Josh Brolin says of the difference between that footage and the finished product. "What they saw is not even close."
The recent D23 Expo also saw Marvel Studios president Kevin Feige suggest that Dave Bautista's Drax could take Thanos out, which saw Josh Brolin respond, "Drax ain't shit."  
Josh Brolin also stars as Cable in Fox Studios' Deadpool 2.
The Avengers: Infinity War hits May 4, 2018 directed by Joe and Anthony Russo.
As the Avengers and their allies have continued to protect the world from threats too large for any one hero to handle, a new danger has emerged from the cosmic shadows: Thanos. A despot of intergalactic infamy, his goal is to collect all six Infinity Stones, artifacts of unimaginable power, and use them to inflict his twisted will on all of reality. Everything the Avengers have fought for has led up to this moment - the fate of Earth and existence itself has never been more uncertain.
Tags: