Leave it up to Disney merchandise to spoil a lot of The Avengers: Infinity War.
The latest looks to be from box art for a Hulk related figure from the movie, which offers up a possible big spoiler regarding Banner, Hulk and the Iron Man Hulkbuster armor.
If you recall the events from Thor: Ragnarok, Hulk didn't change to Banner for a couple of years, and only when he heard the voice of Black Widow did he revert back to Banner.
Thor: Ragnarok saw it be known that if Banner ever became Hulk again, the Hulk might not ever revert back to Banner.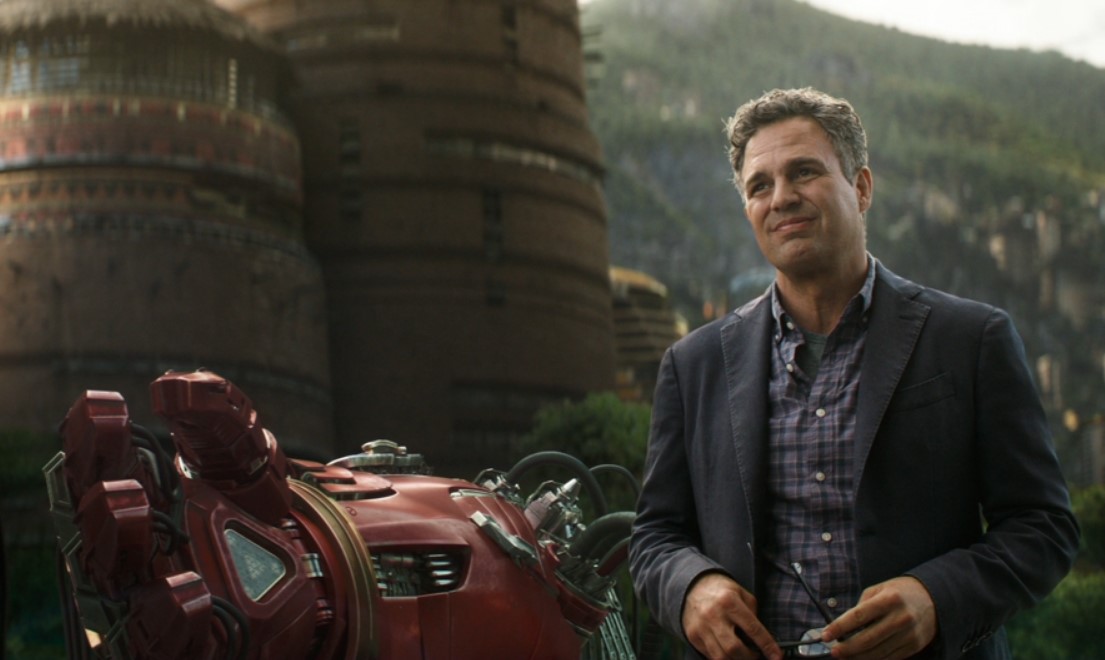 Enter The Avengers: Infinity War.
We know the end of Thor: Ragnarok saw Banner become Hulk, and we know from The Avengers: Infinity War footage that both Banner and Hulk are featured in the movie. The toy below reveals that Banner is inside Hulkbuster (something a lot of fans guessed), which we can assume means Banner doesn't want to change into the Hulk again, but still wants to help out and uses the Hulkbuster Armor.
What the toy image further reveals is that the Hulk busts out of the Iron Man Hulkbuster Armor!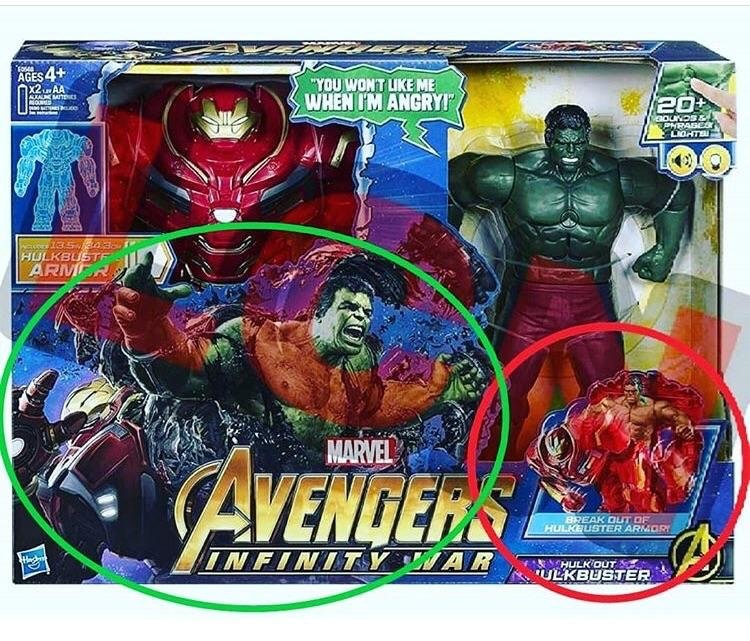 So obviously something happens in The Avengers: Infinity War that causes Banner to get mad enough for the Hulk to let loose!
Now does that mean the Hulkbuster Armor gets destroyed, which places Banner in harm's way, so the Hulk has no choice but to come out and save them both?
Or does Banner witness something so catastrophic and terrible (remember: Banner thinks if he changes into the Hulk again that Banner will essentially "die" off) that causes the Hulk to bust out?
While the scene is basically made known (which may be the Hulk's intro in Avengers: Infinity War), it still should come off as being pretty awesome on the big screen.
An unprecedented cinematic journey ten years in the making and spanning the entire Marvel Cinematic Universe, Marvel Studios' "Avengers: Infinity War" brings to the screen the ultimate, deadliest showdown of all time. The Avengers and their Super Hero allies must be willing to sacrifice all in an attempt to defeat the powerful Thanos before his blitz of devastation and ruin puts an end to the universe.
Anthony and Joe Russo direct the film, which is produced by Kevin Feige. Louis D'Esposito, Victoria Alonso, Michael Grillo and Stan Lee are the executive producers. Christopher Markus & Stephen McFeely wrote the screenplay. "Avengers: Infinity War" releases in U.S. theaters on April 27, 2018.