Following the first details leaking online, now another batch of rumored LEGO Avengers 4 descriptions offer possible spoilers for the movie.
According to a user on Reddit, who nabbed them from a LEGO leaker social media account, the sets feature:
Tony Stark and Scott Lang in a city inside the Quantum Realm. It's further said they have a ship of some kind, which looks to be that recent image leaked in which some fans thought it was the Iron Man proto cannon (see below). The ship (which gets shrunk down) makes more sense as more than likely Tony and Scott use it go through a Time Vortex and travel back in time to the 1970s.
A second Avengers 4 LEGO set reveals the Hulk in his space suit, which comes with Thanos wearing a new helmet and a new unknown figure. Recent leaked toy images seem to offer that Thanos will have two new villains at his side (see below). Regarding the Hulk space suit, that appears to be the new suit found in the leaked art below.
A third Avengers 4 LEGO set is said to feature Ronin (Hawkeye) along with Thor and Rocket Raccoon in their new white suits, as well as War Machine and Captain Marvel.
Bear in mind the LEGO sets could be different from the movie, but the following leaks seemingly corroborate the info:
Avengers 4 LEGO sets:
Captain America – 167 pieces; $20
War Machine vehicle – 362 pieces; $35
Iron Man location – 525 pieces; $60
Avengers 4 big vehicle – 832 pieces; $80
Avengers 4 location – 699 pieces; $100
Avengers 4 Leaks:
Tony and Scott's possible ship (not proto cannon):
Toy images feature look at Thanos with new villains (bottom left) along with white suits for Thor, Rocket and Cap:
Another look at the white suits for Thor, Rocket and Cap:
Update: Image removed.
Hulk space suit: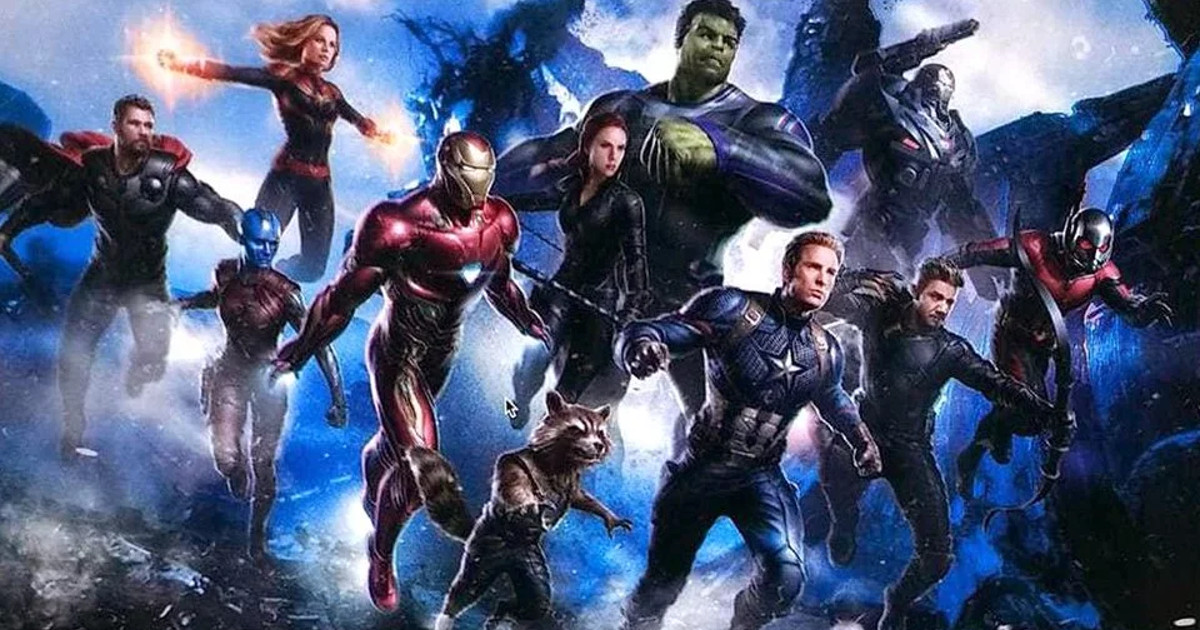 The Avengers 4
The Avengers 4 has a May 3, 2019 release directed by Joe and Anthony Russo and stars Robert Downey Jr., Josh Brolin, Chris Evans, Chris Hemsworth, Scarlett Johansson, Mark Ruffalo, Jeremy Renner, Karen Gillan, Bradley Cooper, Chris Pratt, Zoe Saldana, Dave Bautista, Tom Holland, Benedict Cumberbatch, Paul Rudd, Evangeline Lilly, Sebastian Stan, Chadwick Boseman, Don Cheadle, Danai Gurira, Letitia Wright and Brie Larson.
The movie is a sequel to Infinity War where the Great Titan left the universe in shambles by killing off half the population including the Avengers. Now Marvel's super heroes must suit up perhaps one last time to make things right by taking down Thanos once and for all.