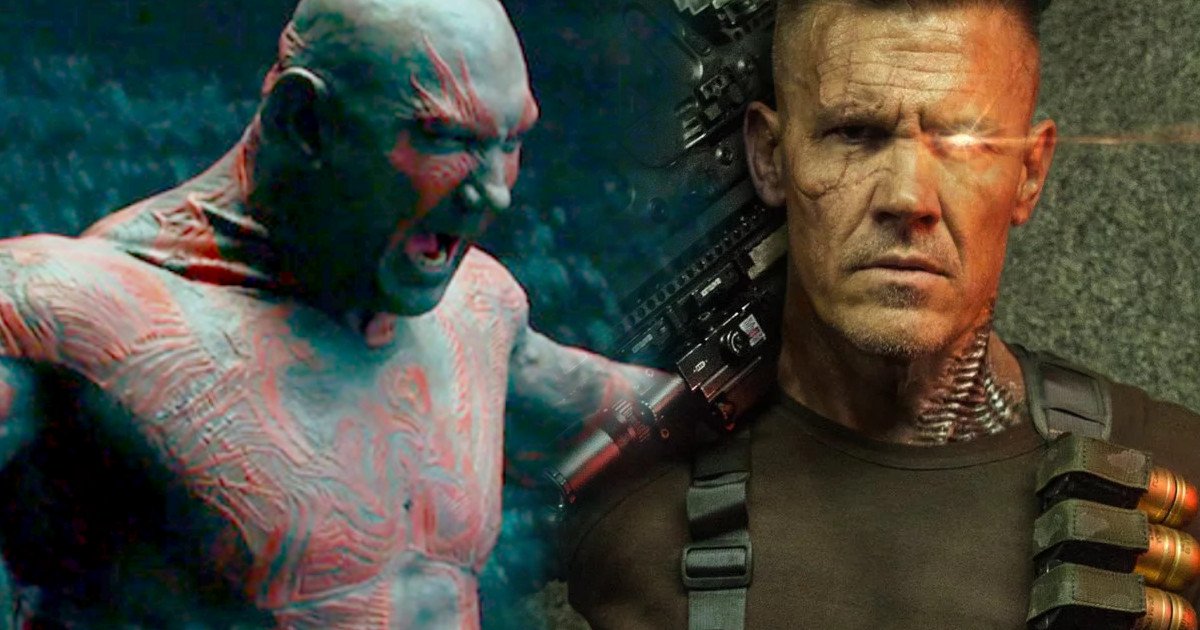 It's Drax the Destroyer vs Thanos for Avengers 4! Sworn enemies in the comics as the Mad Titan killed Drax's family! Now Dave Bautista is ready to take on Josh Brolin the the battle of the muscle men!
In preparation for his new Deadpool 2 role as Cable, the 50-year-old Josh Brolin took to the gym and hit the weights hard. Brolin has been posting about his fitness goals on Instagram where it hasn't gone unnoticed as Dave Bautista is blown away.
"I am known for being in shape and being a big guy, and he actually made me self-conscious!" the 48-year-old Bautista told THR. I swear to God, I promised him that in November, when I do some work on [Avengers] 4, I told him, 'I will be in better shape for that because you make me self-conscious, f—er! [laughter]'"
Dave Bautista explains the first time he saw Josh Brolin following Brolin's transformation into Cable.
"I was out in California in June doing another project, and he walked up to me at Gold's Gym and goes, 'Dave,' and I am looking at him. And he said, 'It's Josh,' and I was like, 'Holy f—!'" Bautista said. "He literally transformed himself in a matter of months. He is a stud. He is not only jacked, but he is shredded. His face is all sunken in like a model. He is like a completely different person."
The article also notes at the recent D23 Expo, Marvel Studios president Kevin Feige suggested Drax might be able to take out Thanos, with Brolin responding, "Drax ain't shit."
It's on!
Deadpool 2 starring Josh Brolin as Cable has a June 1, 2018 release. The Avengers 4 starring Josh Brolin as Thanos hits May 3, 2019.
Dave Bautista will be back for Guardians of the Galaxy 3.