While promoting Alita: Battle Angel, James Cameron also touches upon the new Terminator 6 movie offering some nuggets including that apparently, Arnold Schwarzenegger will be back as a bad version of the cyborg.
"Here's what I can say. Arnold is back, and he is bad. He's a different Terminator than you've ever seen before," Cameron told IGN. "Literally, he is a different chassis number, but he is also a very different guy than you've seen before. And Linda is there to do battle. She's there to kick-ass and take names."
Update: Cameron also said their current working title for the movie is Terminator: Dark Fate.
The only other time Arnold Schwarzenegger was a bad Terminator was in the 1984 original movie, so this news is rather exciting, as I always thought the first version of the movies was the best (note: I'm assuming Cameron meant the evil version of "bad" and not "bad ass" because he describes Linda Hamilton as the latter). So we see that Terminator 6 looks to come full circle.
The video also sees Cameron joking about taking on the Alien franchise with Neill Blomkamp. Check it out:
Terminator 6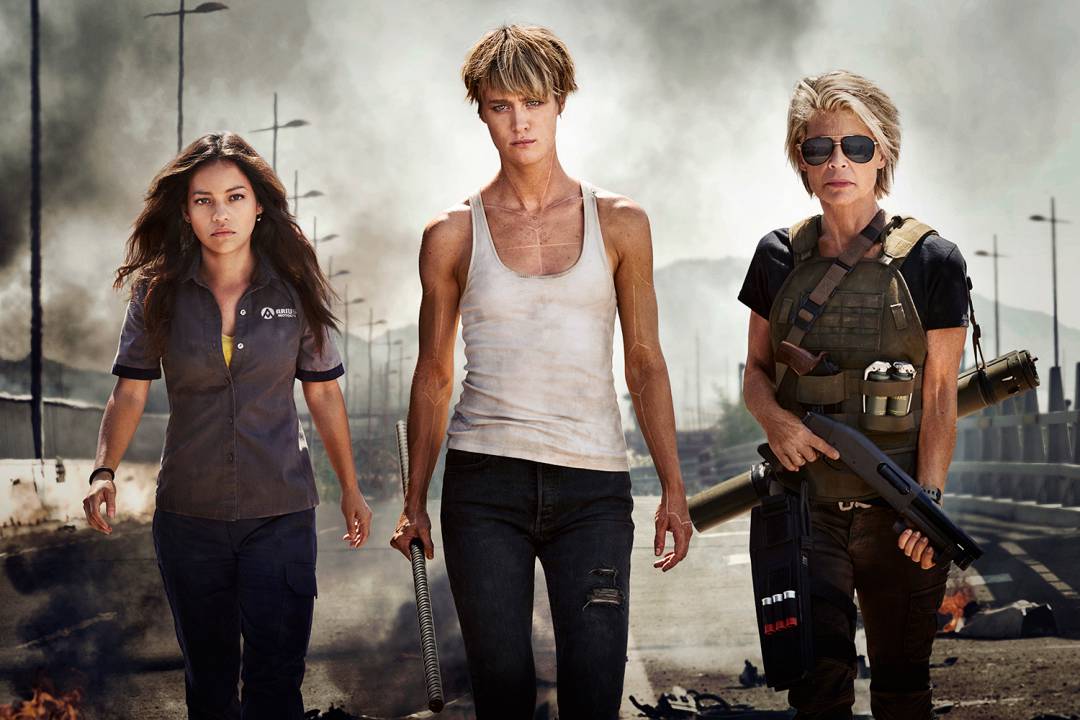 The untitled Terminator 6 has a November 15, 2019 release date directed by Deadpool's Tim Miller with James Cameron on board as producer and overseeing things.
Specific plot details are unknown but Terminator 6 has been said to in part explain why the human body of Arnold Schwarzenegger was first chosen by Skynet for their cyborgs killing machines.
The film also stars Ghost Rider-actor Gabriel Luna as a new Terminator, Mackenzie Davis who is said to be a soldier from the future, Natalia Reyes is described as playing a young woman from a working-class neighborhood in Mexico City who finds herself in the battle between humans and machine, and Diego Boneto is playing Reyes' brother.