In this week's issues of DC Comics, a Justice League interview with Jason Momoa is posted, which includes Momoa describing Aquaman as a defiant and a loner.
"There's a lot I could identify with because I was born in Hawaii and then raised in Iowa, which made me feel like an outcast. Aquaman's half and half. He was not accepted in Atlantis, but also doesn't fit in with the surface world. So, he lives in those tides. He's very defiant and a loner until he meets the team and it becomes this little family."
Jason Momoa also describes Aquaman:
Aquaman is Arthur Curry, a rebel outlaw on the fringes of society who has just been hiding. He has always hung out with the riffraff and the dredges as a kind of outcast. When we find him, it's in a place where the villagers actually like him. They respect him because he can bring in food and wants to help people. Many of them think of him as a god, but he doesn't feel that way about himself. His human side won't let him.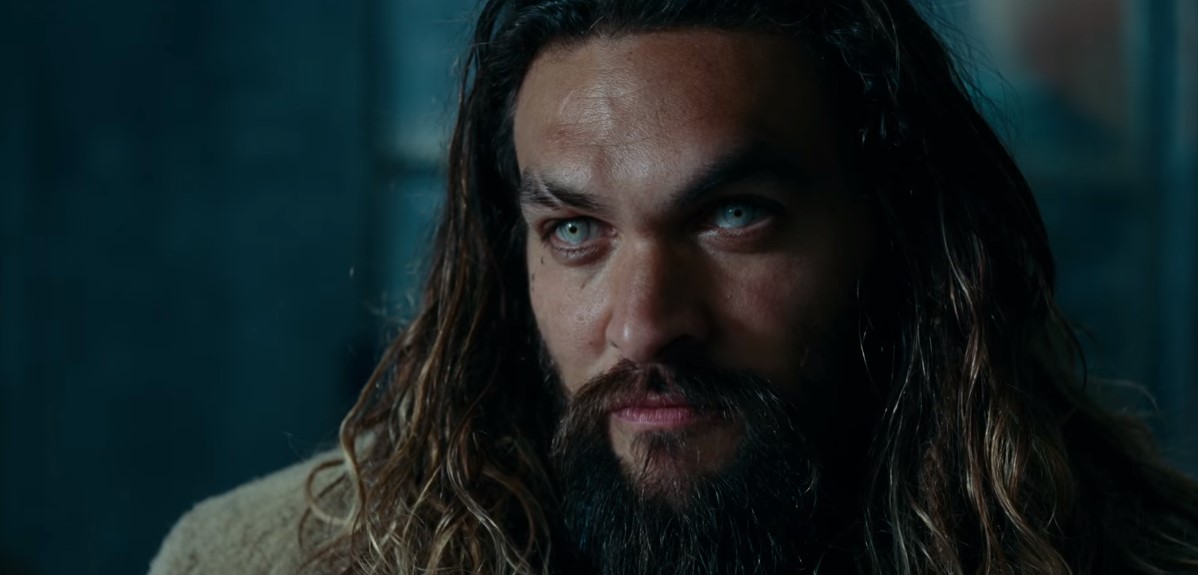 On the look of Aquaman:
 Zack [director Zack Snyder] had the idea to put the tattoos everywhere and everyone wanted him to have a little blonde in the hair. I just wanted him to have the Van Gogh green-colored eyes, where you can kind of get lost in them. You're scared by it, but you're drawn in. We put the contacts in, and I was like, wow. It's kind of scary, but hopefully not too scary.
On the Aquaman costume:
Our costume designer, Michael Wilkinson, is just unbelievable. As far as the armor, it's just gold and green and about 40 pounds of rubber. I don't know what it's made of, really, but it's heavy; it looks good; you put it on and just sink right into the character. 
Justice League has a November 17, 2017 release directed by Zack Snyder, with the story by Chris Terrio and Zack Snyder, the screenplay by Chris Terrio and Joss Whedon, and stars Ben Affleck as Batman, Henry Cavill as Superman, Gal Gadot as Wonder Woman, Jason Momoa as Aquaman, Ezra Miller as The Flash, Ray Fisher as Cyborg, J.K. Simmons as Commissioner Gordon and Willem Dafoe an Atlantean, Nuidis Vulko.
Fueled by his restored faith in humanity and inspired by Superman's selfless act, Bruce Wayne enlists the help of his newfound ally, Diana Prince, to face an even greater enemy. Together, Batman and Wonder Woman work quickly to find and recruit a team of metahumans to stand against this newly awakened threat. But despite the formation of this unprecedented league of heroes—Batman, Wonder Woman, Aquaman, Cyborg and The Flash—it may already be too late to save the planet from an assault of catastrophic proportions.