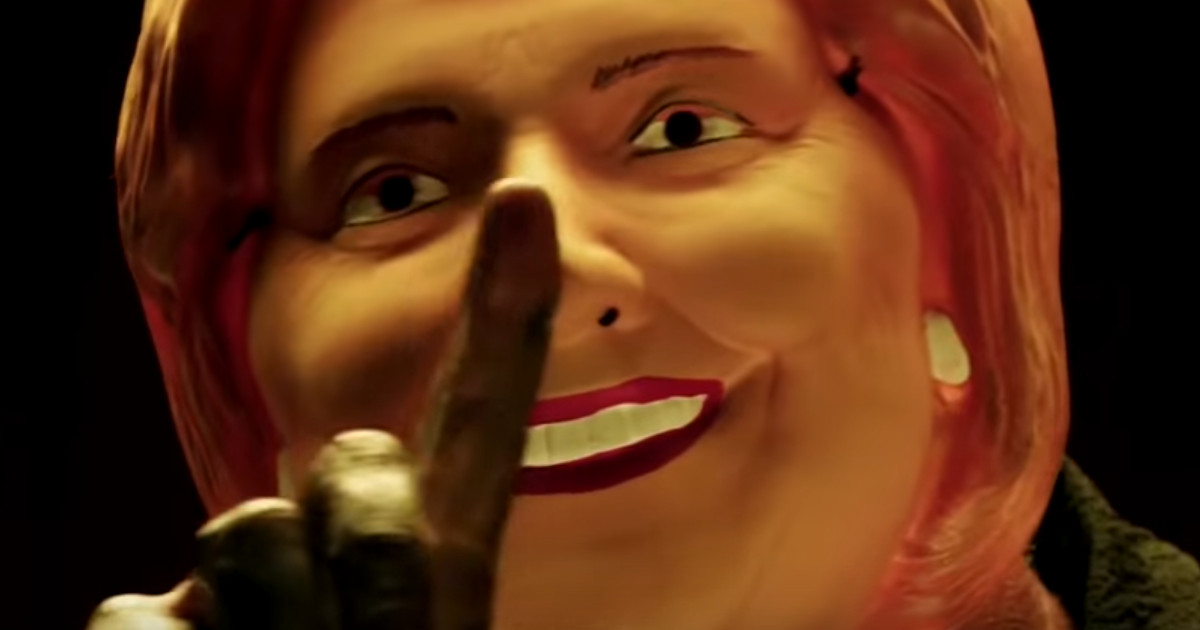 The main title sequence returns for American Horror Story: Cult, which features both masked versions of Donald Trump and Hillary Clinton in addition a patriotic take on the theme.
Series creator Ryan Murphy has confirmed American Horror Story: Cult starts on election night, but little else is know except that Sarah Paulson, Evan Peters, Cheyenne Jackson, Emma Robrts and Frances Conroy will return, in addition to newcomers including Billie Lourd, Allison Pill, Billy Eichner, Colton Haynes, Lena Dunham, Dina Porter, Leslie Grossman, Mare Winningham and Chaz Bono.
I have mixed feelings about the series as I'm really not looking forward to AHS' political spin on things, but I'll hold out until at least a few episodes into the new seasson. The past couple of American Horror Story seasons haven't been all that good, but at least there is more of The Exorcist to look forward to.
American Horror Story: Cult premiers Tuesday, September 5th at 10/9c on FX.