When Agents of SHIELD returns with Season 6 in the Summer, it will have a new director with Henry Simmons' Alphonso "Mack" Mackenzie answering the call.
A first look at Mack as the new director of SHIELD has been released.
"Personally, I love the challenge of being the director of S.H.I.E.L.D.," Simmons tells TVLine. "Mack has worked side-by-side with the people he now leads, and that works to his advantage — he's one of them. But the one thing that can hinder Mack's ability to lead is his reluctance to put the people he loves in the line of danger. As a result, this may lead to Mack's toughest decision as director. What sacrifices will be made?"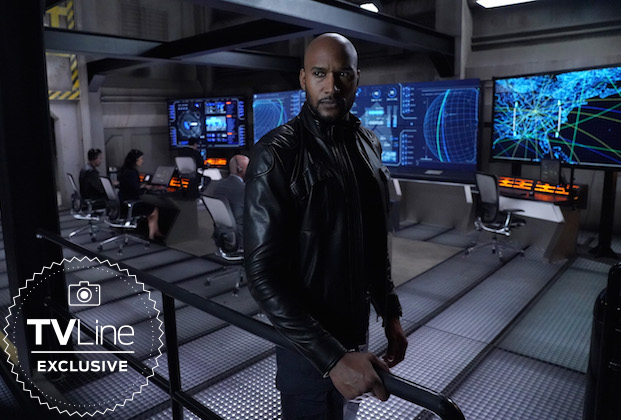 Regarding Clark Gregg and Phil Coulson, the end of Season 5 saw Coulson seemingly about to die as he took one last trip to Tahiti with May. While it is unknown if Coulson will return, it is known that Clarg Gregg will be back to direct future episodes.
Marvel TV and ABC have also announced that Agents of SHIELD will have a Season 7, with both Season 6 and Season 7 having 13 episodes each.
Clark Gregg will also be appearing in the upcoming Marvel Studios Captain Marvel movie.