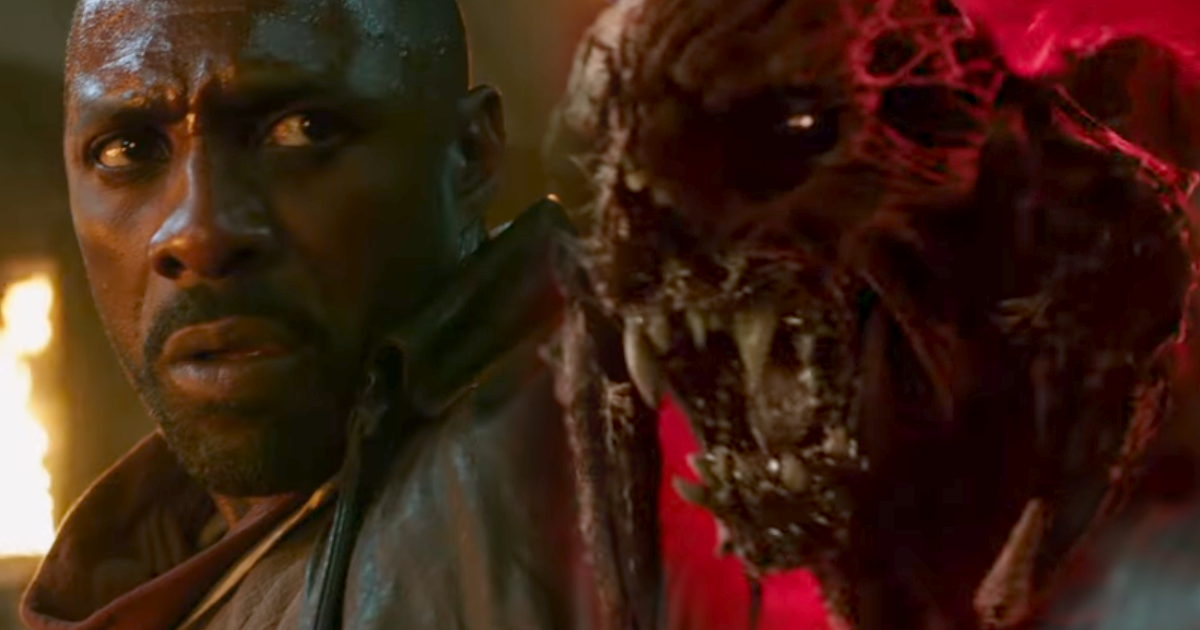 Watch a super cool action-packed featurette for The Dark Tower movie featuring Stephen King and the cast talking about the flick.
We also get a peek at one of the creatures, possibly the Speaking Demon.
The Dark Tower has a July 27, 2017 release directed by Nikolaj Arcel starring Idris Elba as the Gunslinger, Matthew McConaughey as the Man In Black, Katheryn Winnick as Laurie Chambers and Jackie EarleHaley as Sayre.
Gunslinger Roland Deschain roams an Old West-like landscape in search of the dark tower, in the hopes that reaching it will preserve his dying world.