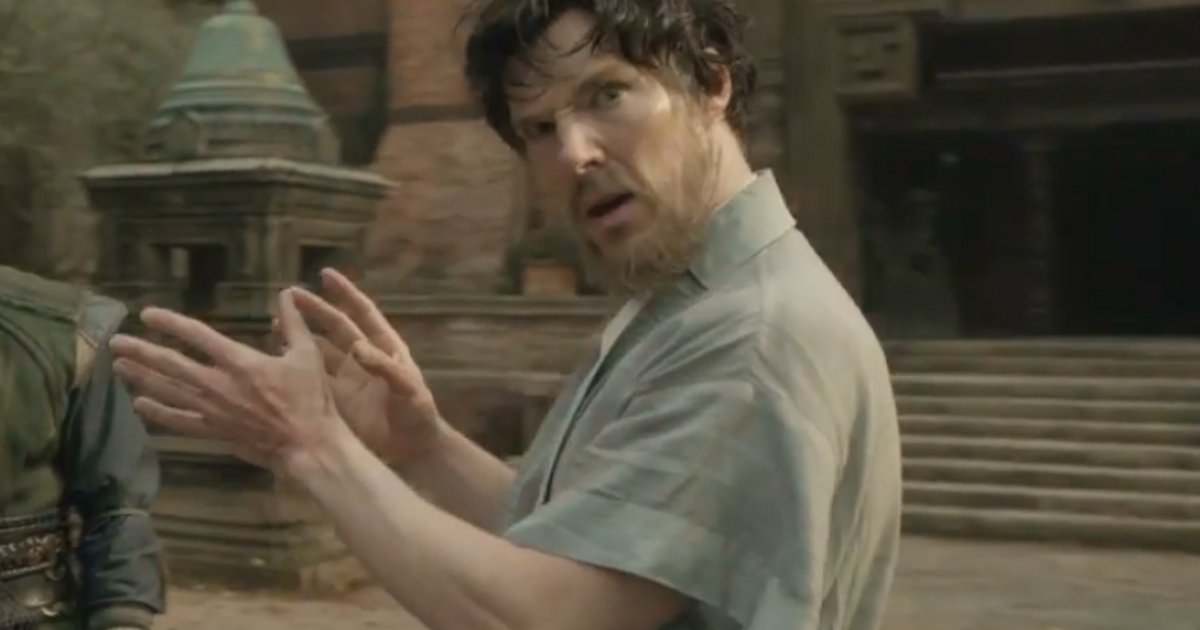 With the release of the upcoming Doctor Strange Blu-Ray, check out the gag reel, bloopers and outtakes.
The Doctor Strange Blu-Ray goes on sale February 14th and comes with a previews for Guardians of the Galaxy Vol. 2, Thor: Ragnarok, Black Panther, and Avengers: Infinity War.
Featurettes:
• "A Strange Transformation" — shows how the filmmakers adapted the trippy comic character
• "Strange Company" — the cast and crew describe the filmmaking process
• "Fabric of Reality" — behind the scenes of the sets, costumes, and production design
• "Across Space and Time" — a look at the hours of the cast's fight and dance training
• "The Score-cerer Supreme" — inside the live orchestral recording sessions with composer Michael Giacchino
• "Marvel Studios Phase 3 Exclusive Look" — Previews of upcoming MCU entries, including 'Guardians of the Galaxy Vol. 2,' 'Thor: Ragnarok,' 'Black Panther,' and 'Avengers: Infinity War'
Deleted scenes:
• "Strange Meets Daniel Drumm"
• "Kaecilius Searches for Answers"
• "The Kamar-Taj Courtyard"
• "Making Contact"
• "Lost in Kathmandu"