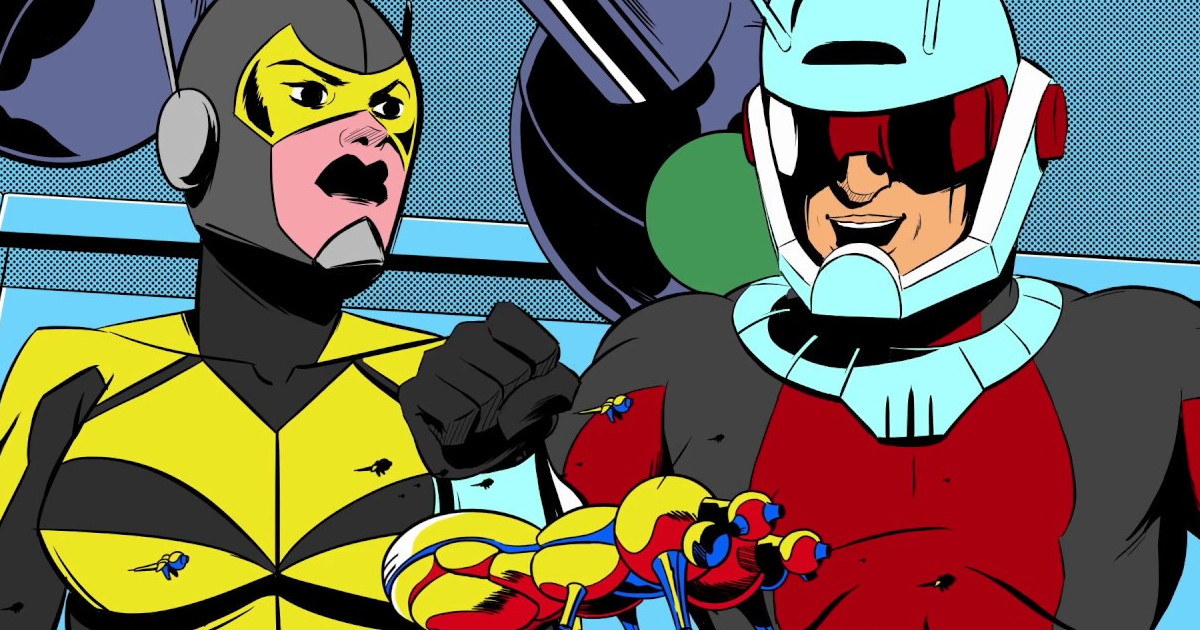 Marvel TV and Animation has released the first three Ant-Man animated shorts that will be airing on Disney XD.
Three more Ant-Man animated shorts are set to air on Disney XD with "Exterminator," "Proton Cube" and "Not a Date" on Sunday, June 11 at 11:28am, 5:28pm and 8:58am.
Josh Keaton voices Scott Lang Ant-Man in the animated series (note: the series is not connected to the MCU movies).
The animated Ant-Man shorts are directed by Ugo Bienvenu and Kevin Manach, written by Brian Wysol, and executive produced by Alan Fine, Dan Buckley, Joe Quesada, Cort Lane, Stephen Wacker, and Stan Lee, with Cara Speller and Marc Bodin-Joyeux also producing.