Venom tickets are now on sale and available for pre-order through the Atom tickets and Fandango apps and websites.
The Venom tickets include advance Thursday night previews on October 4.
Recent news for Venom includes that it will be PG-13, that its run-time looks to be 1 hour and 52 minutes in length, and that it is tracking for an opening weekend of around $60 – $85 million.
"They're a bit lost in this world, and finding each other and negotiating an ethical framework is perhaps a gift and a burden for the two of them," Tom Hardy said in a recent interview about his Eddie Brock and the symbiote. "They bring out the very best and the very worst in each other."
Director Ruben Fleischer also said: "Usually a human gets imbued with powers or an alien comes from outer space and has to figure out how to live on our Earth,. But this is really about a relationship between two people who have to work together to create this hybrid symbiotic relationship."
Hardy also said he thinks Venom is the coolest character.
"As far as Marvel characters, I have to say for me, Venom looks the coolest," Hardy offered with a laugh. "That sounds a bit shallow! But I appreciate that he has a kind of brazen swagger and a zero foxtrot attitude."
Hardy also said: "There's something funny about the circumstances of having a gift but it's a tragic gift. It's a superpower you don't really want, but at the same time, you love it. It makes you feel special. He's a reluctant hero and an anti-hero."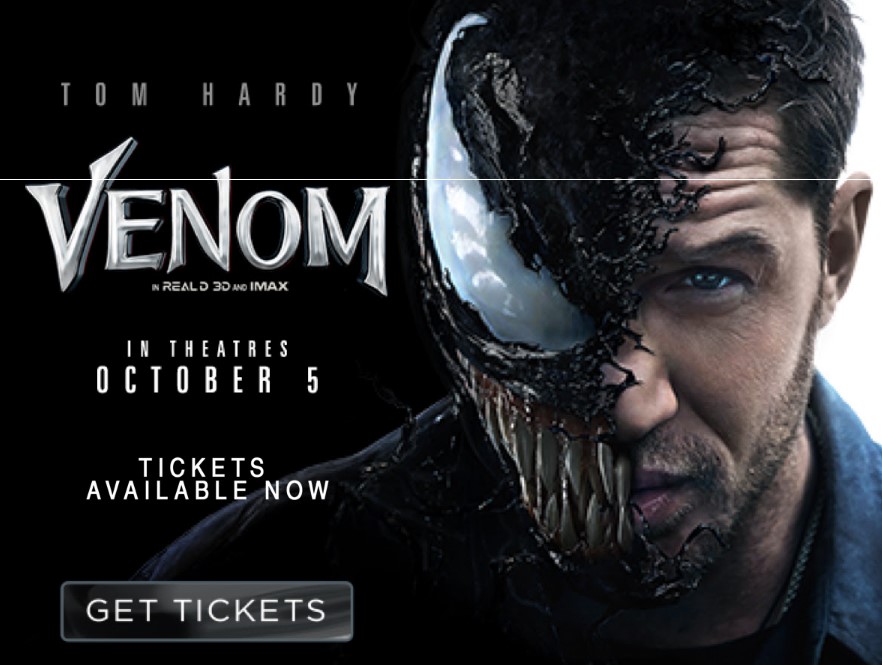 Venom
The film has an October 5, 2018 release also starring Michelle Williams, Riz Ahmed, Scott Haze, Reid Scott and Ron Cephas Jones, with the movie described as: One of Marvel's most enigmatic, complex and badass characters comes to the big screen, starring Academy Award nominated actor Tom Hardy as the lethal protector Venom.
Watch the trailer: