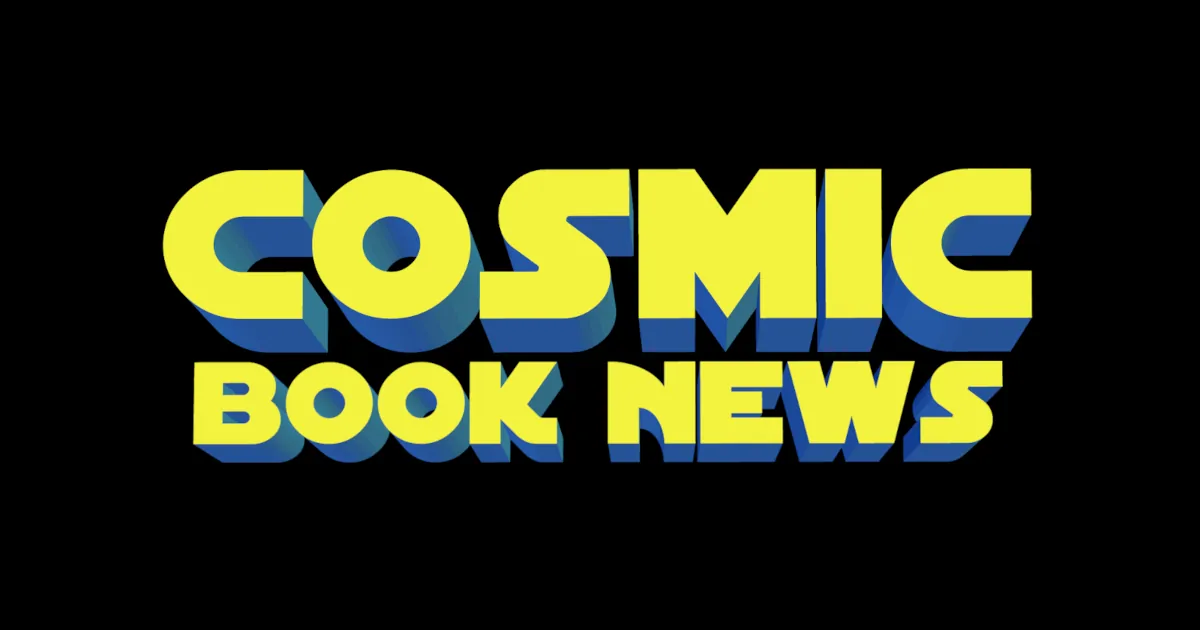 Dynamite Entertainment in a major SDCC announcement today said that multi-award-winning scribe Peter Milligan (Bad Company, Enigma, X-Force) will be writing a new ongoing comic book series called Terminal Hero.
Cosmic Book News Managing Editor Byron Brewer was the first reporter to buttonhole Milligan and exclusively discuss working away from the Big Two and also the 411 on his new curiously-titled series.
Cosmic Book News: Peter, I guess the first thing to say is, welcome to Dynamite! (laughs) How did signing with Dynamite come about?
Peter Milligan: Why, thank you. My entering into a project with Dynamite came about because I've known Nick Barrucci for a number of years, from back in the days of X-Statix. We've spoken on a more or less casual basis about possibly doing a project together sometime and things finally fell into place.
CBN: You are no stranger to writing top titles for the Big Two. Will you be exclusive with Dynamite or continuing to have work with DC, Marvel and others?
Peter Milligan: I've recently been exclusive to DC and after a period of monogamy I'm enjoying playing the field. DC and I are still friends — I'm working on a new project with Vertigo/DC as we speak. It's called The Discipline — but right now I'm also having fun working up new properties with different publishers. Like Dynamite.
CBN: What is it about Dynamite Comics that seems to fit you well as a writer?
Peter Milligan: What appealed is the freedom to write what I wanted to write and not feel constrained in any way, which means I can really dig deep into the story I'm writing and allow it to take its natural form. I can be a pretty twisted bastard, and I'm looking forward to expressing that in my work for Dynamite.
CBN: I know it's early, but what sort of projects would you like to do for Dynamite?
Peter Milligan: I am working on a project right now. It's called Terminal Hero.
CBN: Really? Can you tell us anything about the book as far as the art is concerned?
Peter Milligan: Well, I'll be working with Jae Lee on the design of the characters and look of the characters, which I'm really excited about. I'm also looking forward to working with an artist with whom I haven't worked before.
CBN: What else can you tell us about Terminal Hero?
Peter Milligan: It's about this guy — our Terminal Hero — and his journey as he tries to deal with a series of shocking events that turn his life upside down. It starts with a brain tumor and the prognosis that he only has a few months to live. In his dark, violent, drug and sex-fuelled quest to live he discovers new things about himself. Things he probably didn't want to know.
This might sound a little somber — a hero being told he's only got a short while to live — but it's anything but. It's good dark dirty fun, combining horrific elements and what you might call modern supernatural. I think the story will have a lot of the weird, dark and edgy qualities that I'm known for. But it does attempt to look at some BIG QUESTIONS about modern life and I suppose the human condition. How good are you? More to the point … how bad are you? And is it possible to be any kind of hero in today's ironic, amoral age?
CBN: In terms of philosophy, what for a writer is it like to work with a company like Dynamite as opposed to writing for DC or Marvel?
Peter Milligan: That's a hard one to answer, because working for DC or Marvel can vary greatly depending on what kind of project you're working on. Writing a storyline in Thor or Red Lanterns is very different from the Vertigo creator-owned work I'm doing at the moment in The Discipline. I haven't worked with Dynamite long enough to really know their "philosophy" too intimately, except to say that I really responded positively to the freedom they want to give the writer to go where he wants to go. This seems to suggest a refreshing attitude towards the creative process.
CBN: Peter, is there any other projects or works outside Dynamite you would care to discuss?
Peter Milligan: As I said, I'm working on The Discipline for Vertigo. That's being drawn by Leo Fernandez who's producing some of the best work of his life. All I want to say here is that I'm incredibly excited about this project. It's what you might call a modern off-beat take on the erotic thriller. Got a few other possible things in the pipeline but would rather not talk about that until it gets firmed up.
Comic Book News would like to thank Peter Milligan for taking the time to answer our questions. We would also like to thank Dynamite's own Nick Barrucci who helped make this interview possible.
Read More

about Exclusive: Peter Milligan brings new ongoing, Terminal Hero, to Dynamite