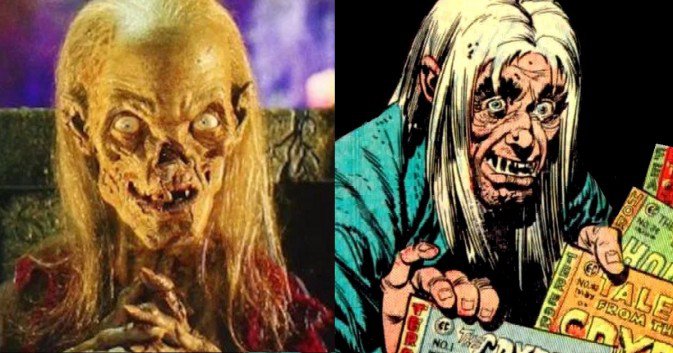 [[wysiwyg_imageupload:23705:]]
Earlier saw news that TNT is rebooting Tales From The Crypt, which will have M. Night Shyamalan on board as executive producer.
Now a batch of rumors/details have hit the net from the horror site Bloody Disgusting, with the perhaps most shocking being the Crypt Keeper won't be used.
The actor that voiced the Crypt Keeper, John Kassir, even tweeted out: "I'll go on record, "Crypt Keeper as we know him is more popular than ever & it'd be a sham/shame not to have him host the show!!!!!" A petition to bring back the Crypt Keeper has since been launched.
As noted, it gets a lot worse:
• It's said the new host of the show will be an old man with a cane, wearing a hood, and keeping warm by a fireplace (which admittedly, is in line with the old EC comics).
• According to the report, the original plan (it's unknown if things have since changed), is to have 13 episodes in the style of American Horror Story (one storyline per season).
• It's further said the first season will be about voodoo in New Orleans (which American Horror Story already featured).
• It's also said the Tales From The Crypt reboot won't be a weekly anthology story, and won't have anything to do with the comics.
• It's scripted by the writers behing Hemlock Grove, in which the site describes as "awful."
Read More

about No Crypt Keeper Rumored For Tales From The Crypt Reboot & More