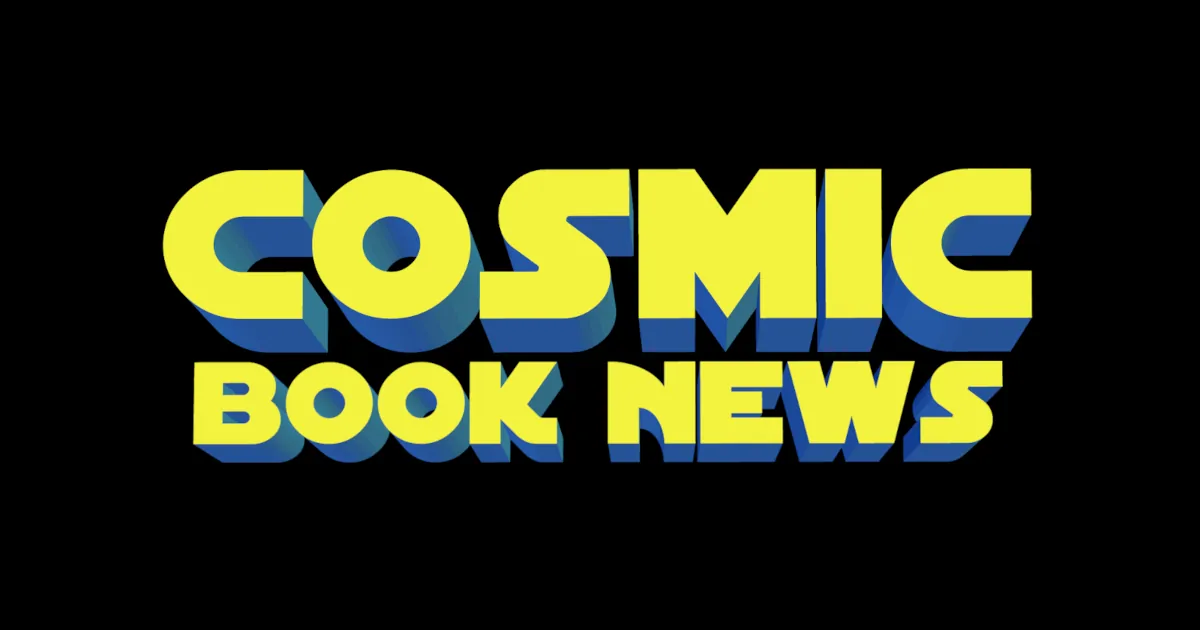 [[wysiwyg_imageupload:14607:]]
A new (or rather old) master of the mystic arts returns to the comic book page in May when Dynamite Entertainment presents Doctor Spektor, written by Mark Waid (Daredevil, Indestructible Hulk) with art by Neil Edwards (X-Factor, Fantastic Four).
Unlike most of the comic book magic community, Doc Spektor dwells in a world full of vampires, werewolves and mad sorcerers, true … but he does so while also taking bows in the public spotlight. For cash!
To get to the heart of this seeming narcissistic necromancer, CBN M.E.Byron Brewer spoke exclusively to Waid about his plans for this returning Gold Key book.
Cosmic Book News: Mark, how did this Gold Key returnee happen to fall to you?
Mark Waid: Nick and I had lunch at C2E2 2013 where he revealed to me his secret Gold Key plans, and he knows how much I love to dig into and re-think "forgotten" characters.
CBN: Any experience with the character as a writer or fan?
Mark Waid: Not as a writer, but I defy you to find a Silver or Bronze Age comics character I'm NOT familiar with. (smiles)
[[wysiwyg_imageupload:14608:]]
CBN: Who is Adam Spektor and why should I as a reader be interested in his adventures?
Mark Waid: Adam Spektor, who lives in world in which ghost, ghouls, goblins and monsters are very real, is a celebrity monster-hunter who's made a super-fortune as the star of his own reality series. He's half-supernatural buster, half-performer, and he loves his job. At least, until he comes across something in his world that genuinely frightens him–and you can imagine that if vampires and werewolves are old hat to this guy how horrifying that "something" must be. I challenge you to guess what it is.
CBN: Are we more Doctor Strange or more Columbo in this current iteration?
Mark Waid: Doctor Strange meets Booster Gold.
CBN: Unlike a lot of our returning heroes, Doctor Spektor is under the public spotlight, a pop culture phenom. How does that work when you're also a monster hunter, a detective and a secret necromancer?
Mark Waid: It works very, very lucratively. As I say, he's made a fortune many times over–which is good, because ancient spells and potions do NOT come cheap.
CBN: Tell us about the Doctor's world. Why the globe-hopping? What is he really searching for?
Mark Waid: He asks himself the same question at the beginning of issue #1. By issue's end, he has the answer.
[[wysiwyg_imageupload:14609:]]
CBN: And big-bads?
Mark Waid: A robot fighter, a dinosaur hunter, and a man of the atom.
CBN: How is it working with Neil Edwards?
Mark Waid: Great. What energy this guy has! His work will knock you over.
CBN: What's it like playing a key — get it, "key" — part of the return of the Gold Key Universe?
Mark Waid: I don't … OH. OH! It's fun and it's a privilege–Nick and editor Nate Cosby have put together a really stellar group of creators, so I have to up my game.
CBN: Mark, any projects present or future you would like to discuss?
Mark Waid: Still doing Hulk and Daredevil at Marvel; relaunching Insufferable and another project at my digital comics website, Thrillbent.com, in April; tinkering with another Dynamite project … I'm crazy busy, but that's a good problem to have!
Cosmic Book News would like to thank Mark Waid for taking time out of his very busy schedule to answer our questions. We would also like to thank Dynamite's own Nick Barrucci and Keith Davidsen who helped make this interview possible.
"Doctor Spektor" #1 hits stores May 28th!
Read More

about Exclusive Interview: Mark Waid unlocks the world of Gold Key's Doctor Spektor