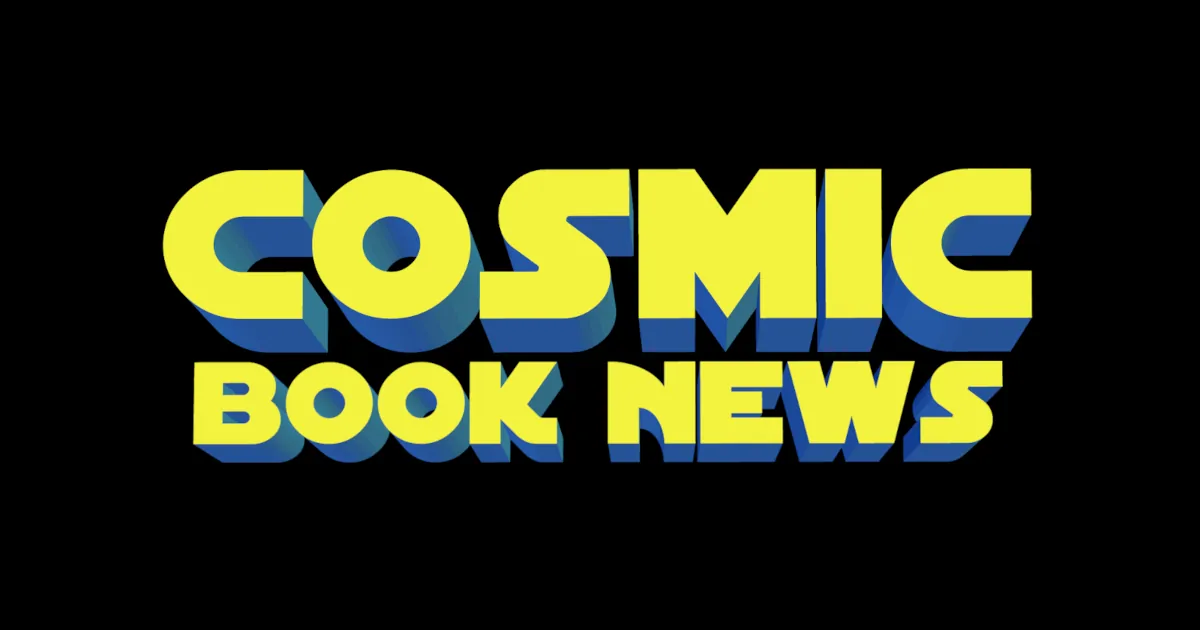 [[wysiwyg_imageupload:21060:]]
CBS has rolled out their Comic-Con panels and appearances, which includes Halle Berry and Extant, William Shatner reading his memoirs, Under The Dome, a special screening of Limitless, Zoo, Scorpion and more.
CBS's Supergirl will be a part of the WB TV panel at Comic-Con.
Info:
CBS Television Studios invites you to envision a life without limits, to imagine a world taken over by violent animals, to trust the future of mankind in the hands of one woman (Halle Berry!), to join Team Scorpion and to catch up with life under the dome at Comic-Con 2015 on Thursday, July 9 (10:45 AM-3:30 PM) in Ballroom 20. The events of the day will include an exclusive premiere screening of the highly anticipated new CBS series LIMITLESS, a special sneak peek at the newest summer event series, ZOO, and a look at what's ahead for the hit returning series SCORPION, EXTANT and UNDER THE DOME. The day will kick off with a special reading of The Autobiography of James T. Kirk by Captain Kirk himself, William Shatner, presented by CBS Consumer Products.
Thursday, July 9:
THE AUTOBIOGRAPHY OF JAMES T. KIRK (Ballroom 20)
William Shatner ("Star Trek: The Original Series") will make a special guest appearance and read excerpts from The Autobiography of James T. Kirk, as James T. Kirk himself. This in-world memoir chronicles the greatest Starfleet captain's life, from his boyhood on an Iowa farm and his youth spent on Tarsus IV, to his time in Starfleet Academy, his meteoric rise through the ranks of Starfleet and his illustrious career at the helm of the Enterprise. David Goodman (author, former "Family Guy" executive producer) will moderate and advance copies of the book are available at the Titan Booth.
EXTANT (Ballroom 20)
Exclusive Sneak Peek & Panel – Academy Award winner Halle Berry ("X-Men") returns to Comic-Con with her new co-star, Jeffrey Dean Morgan ("Watchmen"), for a panel discussion and an exclusive tease of the mystery summer thriller series, back for its second season with higher stakes and new faces. When Molly Woods discovers she has unwittingly put the human race on a path to destruction, she and a mysterious stranger may be the only hope for survival. A glimpse at what's to come in Season 2, followed by a panel discussion with cast members, executive producer Craig Shapiro and executive producer/creator Mickey Fisher. The panel discussion will be moderated by Chris Hardwick, comedian and host of @midnight.
UNDER THE DOME (Ballroom 20)
Exclusive Sneak Peek & Panel – It has been weeks since the dome descended upon Chester's Mill with Barbie and the residents of Chester's Mill being urged to follow Melanie "home." Season 3 will pick up where Season 2 left off, and the community will rise to new heights of ingenuity, courage and often darkness in their quest for freedom. There will be new faces, new alliances and betrayal of trust as residents learn what you "see" may not always be the truth, and that the real enemy is within. Join series stars (subject to availability) Mike Vogel ("Bates Motel"), Rachelle Lefevre, special guest star Marg Helgenberger (CSI: CRIME SCENE INVESTIGATION) and executive producers Neal Baerand Tim Schlattmann for an exclusive look at the new season, followed by a panel discussion. The panel discussion will be moderated by Michael Yo, correspondent on THE INSIDER.
ZOO (Ballroom 20)
Exclusive Sneak Peek & Panel – The wild shall inherit the Earth in ZOO, CBS's newest summer event series, based on the #1 bestselling novel by James Patterson. ZOO is a global thriller about a wave of violent animal attacks against humans that are sweeping the planet. The series spans eight countries and features real lions, tigers, bears and more. Join series stars James Wolk ("Mad Men"), Kristen Connolly ("Cabin in the Woods"), Billy Burke ("Revolution"),Nora Arnezeder ("Safe House") and executive producers Jeff Pinkner ("Fringe") and Josh Appelbaum ("Mission: Impossible – Ghost Protocol") for an exclusive sneak peek of the first season, followed by a panel discussion. The panel discussion will be moderated by Kevin Frazier, co-host of ENTERTAINMENT TONIGHT.
LIMITLESS (Ballroom 20)
Exclusive Premiere Screening & Panel – Picking up where the hit feature film left off, LIMITLESS follows Brian Finch (Jake McDorman) as he discovers the power of the brain-boosting drug NZT. From executive producer Bradley Cooper, the fast-paced drama will explore what happens when there are no limits to man's potential, as Finch is coerced by the FBI to use his newfound extraordinary abilities for good. The exclusive screening of the pilot episode will be followed by a panel discussion with series stars Jake McDorman ("American Sniper") and Hill Harper ("CSI: NY"), with director Marc Webb ("The Amazing Spider-Man" series) and executive producers Craig Sweeny, Alex Kurtzman and Heather Kadin. Moderator TBD.
SCORPION (Ballroom 20)
Exclusive Sneak Peek & Panel – CBS's high-octane breakout hit about a team of brilliant misfits who use their smarts to solve the nation's crises while helping each other fit in returns to Comic-Con. Team Scorpion will unveil an exclusive sizzle reel highlighting all of the best action scenes and fan-favorite moments from the first season. Fans will have the chance to hear firsthand about what's ahead in season 2 and discuss the series with stars (subject to availability) Elyes Gabel ("World War Z"), Robert Patrick ("Terminator 2"), Katharine McPhee ("Smash"), Eddie Kaye Thomas ("American Pie"), Jadyn Wong ("Broken Trail"), Ari Stidham ("Huge") and executive producer Nicholas Wootton. The panel discussion will be moderated by Ben Blacker, writer with Nerdist.com.
Read More

about CBS Comic-Con Panels Include Limitless, Halle Berry, William Shatner & More