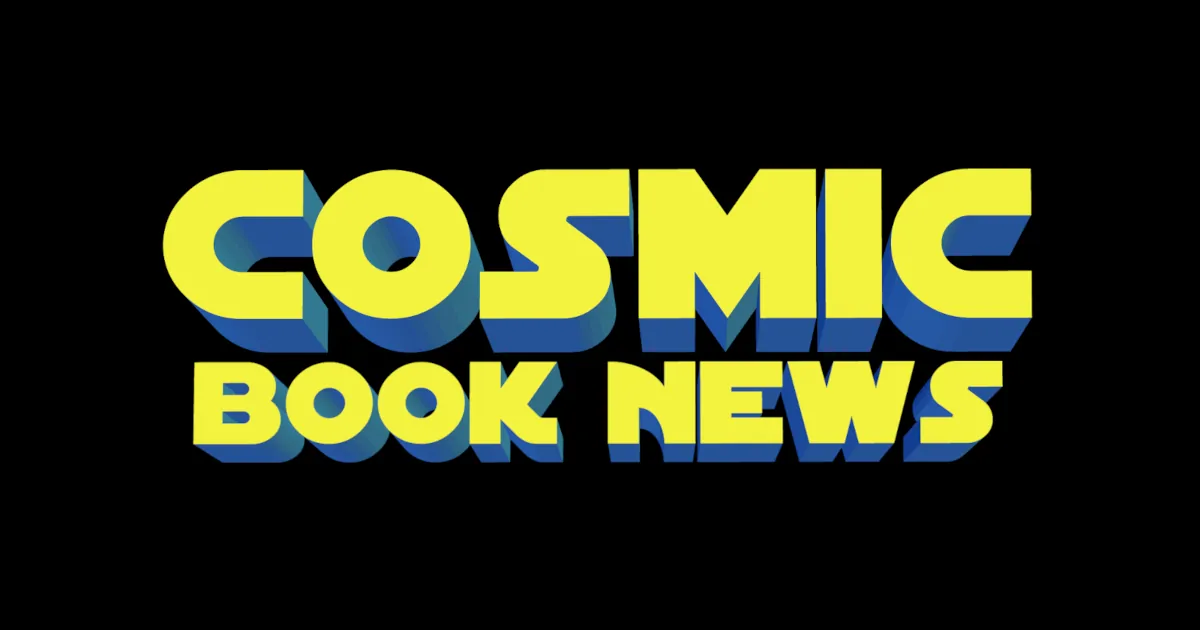 [[wysiwyg_imageupload:8415:]]Writer Joshua Williamson is about to go hunting – or is that "haunting" – for the supernatural and the criminal in the new mini-series from Image Comics/Skybound, Ghosted!
To find out about this exciting new noir horror offering, Cosmic Book News Managing Editor Byron Brewer met Williamson in an abandoned mansion at the end of a dimly-lit street and exclusively quizzed the scribe.
Some names have been changed to protect the innocent.
Cosmic Book News: This resulting five-issue mini-series has a long history to its development. Josh, can you tell us about that development and how you got involved?
Joshua Williamson: Ghosted was developed by me after I was unhappy with the comics I had been writing at the time. I knew I wanted to develop a crime and horror mash up. I had written a few crime books and knew that I was really happy to that. It's where I felt the most comfortable.
My managers and I pitched it around and it landed with Skybound and I couldn't be happier.
CBN: I think you once described the plot of Ghosted as "Ocean's 11 in a haunted house." Explain, and also tell us about the story's main protagonists.
Joshua Williamson: It's Ocean's 11 in a haunted house instead of a casino. Pretty simple, but a fun concept to play with.
Our main character is a master heist planner named Jackson T. Winters. Winters is an expert in building the perfect team for any heist and puts his team together to steal a ghost from a famous and deadly haunted house. His team consists of Robby Trick, the magician; Edzia Rusnak, the psychic; Oliver King, the skeptic; Anderson Lake, the muscle; and the Burns Boys, who try to capture ghosts on film as the tech.
CBN: So there is s magician among the cast? That could lead to some interesting plot twists.
Joshua Williamson: Our magician, Robby Trick, is also a black market dealer and that alone gets him into a bit of trouble.
CBN: Can you give us a hint at the big mystery here, what brings this eclectic group together? Is there actually a ghost in Ghosted?
Joshua Williamson: Oh now that would be telling, wouldn't it? Wouldn't want to spoil it all, now would I?
CBN: (Laughs) OK, from what we gather, as you say, this isn't a Ghostbusters book so much as a heist movie?
Joshua Williamson: Not Ghostbusters at all. Ghosted has some dark humor, but I would never call it a comedy like Ghostbusters. They are doing this for the money, and the challenge. Winters and his team are thieves and this is for sure a heist.
CBN: What was it that inspired your love of things that go bump in the night, and what shocks might readers likewise expect from this mini?
Joshua Williamson: My love of horror stories started with Scholastic's Scary Stories to Tell in the Dark series. Read those as a young kid and have been interested in horror of a more psychological nature ever since. Those stories weren't blood, guts and gore, but they'd creep into your head and haunt you.
That's also how I felt about this book. There are less shocks, but I wanted the creepy haunting feeling more.
CBN: Is there a core big-bad or group of big-bads here?
Joshua Williamson: Our biggest big-bad is the haunted house itself: the TraskMansion. It's not a very nice place and doesn't take kindly to people trying to steal one of its inhabitants.
CBN: What a privilege to work with Goran Sudzuka. Josh, are you a fan and what does he bring to the story?
Joshua Williamson: I've been a fan of Goran's since he did Outlaw Nation with Vertigo and then I followed him to the Y The Last Man and more. The guy rules! He's been a blast to work with. We were on the same page from day one. We met in New Yorkand talked about the project before we started and it was very clear we both knew the kind of book we wanted to do and were thankfully thinking the same thing.
Goran's work has been excellent. With each page, he would bring creativity and imagination, adding his own personal flair that made what I had in mind better and more refined.
CBN: Was there any ghost stories or noir crime stories that have inspired you in writing Ghosted?
Joshua Williamson: Well, like I said before, a lot from Scary Stories to Tell in the Dark but also Rucka and Brubaker's Gotham Central and Brubaker's Criminal were huge influences in pushing me in this direction. Darwyn Cooke's Parker novels, Brian K Vaughn's Y the Last Man, and last but far from least Grath Ennis' Hitman, Preacher and Punisher MAX. Those are the kinds of books I love and I felt like I needed to start writing what I love.
CBN: Finally, Josh, when the mini-series is done, what should readers take away from it?
Joshua Williamson: Hopefully they enjoyed a dark side and want to read more!
Cosmic Book News would like to thank Joshua Williamson for taking time from his very busy schedule to answer our questions. We also thank Sean Mackiewicz of Skybound who helped make this interview possible.
"Ghosted" #1 (of 5) hits shelves July 10th!
Ghosted #2 Cover:
Read More

about Exclusive: Writer Joshua Williamson tells about a heist in a haunted house in his new mini, Ghosted