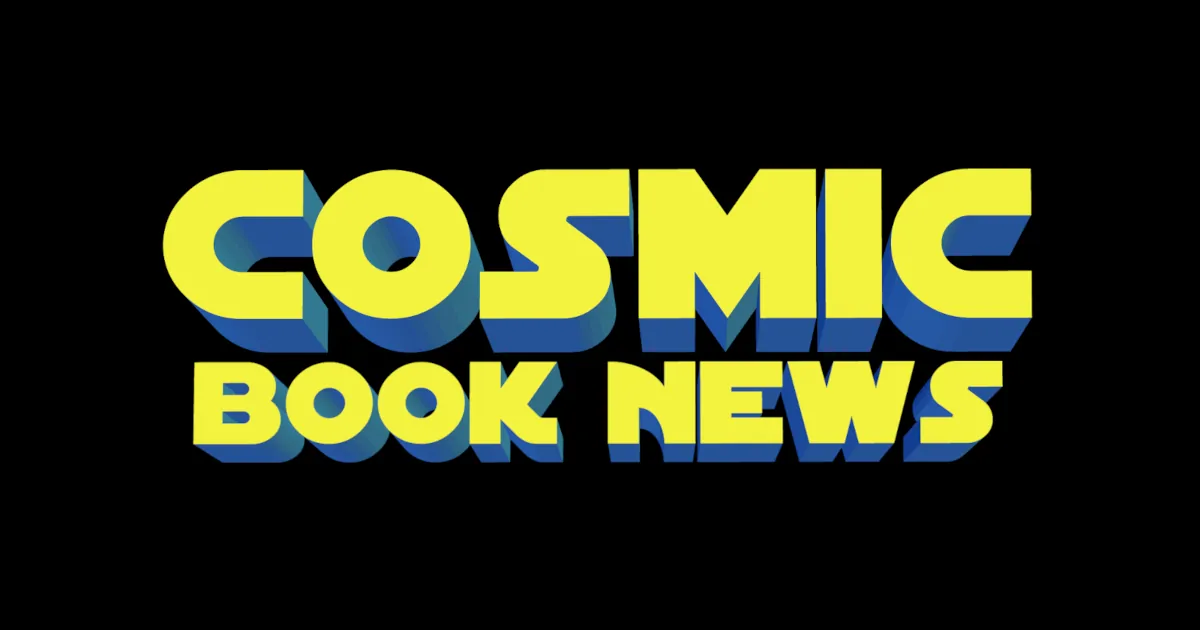 The Shadow has been a menacing figure to evildoers for more years than most of us have been alive. But the current batch of comic book readers are learning about the night avenger from Dynamite Entertainment's revival of the former radio show and pulp comic anti-hero.
Cosmic Book News Managing Editor Byron Brewer recently cornered the very busy writer of the series, Chris Roberson, and exclusively discussed the character of the Shadow, his world and the current Light arc underway in the book.
Cosmic Book News: Many fans were very impressed with your handling of the cast of Masks. How do you compare that title with your current work on The Shadow?
Chris Roberson: It's a completely different experience, actually. I had a lot of fun working on Masks, but that was a story that had the Shadow IN it, not a SHADOW story, if that makes sense. With such a large cast in Masks, we weren't able to see much of the Shadow's supporting cast or to explore the world he inhabits, but in The Shadow ongoing comic there's a lot more room to breathe, and to bring in all of those elements that made the original Shadow pulps and radio shows great.
CBN: You and a lot of other comic book writers seem to enjoy working with the pulp characters. What makes them such a treasure trove of stories for today's comics market?
Chris Roberson: I think it's because the pulps were the source of so much that I love in popular culture. Superheroes have their roots in the hero pulps, to be sure, but so much of modern science fiction is rooted in the "space opera" pulps, just as so much modern horror grows out of things like Weird Tales. In the pulps, we see all of these different genres coming into focus, as it were. And that's especially true of the masked avengers and science heroes, which gave rise to everything from Batman and Superman to Indiana Jones and James Bond.
CBN: For the new reader who may be seeing this, tell us about the Shadow and his world.
Chris Roberson: The Shadow is a "weird avenger of the night," and much about him remains a mystery even to those who are closest to him. He maintains a wide network of agents and assets that help him in his crusade against evil. And with his slouch hat, scarf, and twin .45s, he has a striking look that remains timeless, decades and decades after he first appeared.
CBN: A while ago, in the story teaming Green Hornet, Kato, the Spider and others, you said you really enjoyed scripting the Shadow's dialogue. What is it about the Shadow that makes him different from other noir comic characters?
Chris Roberson: I think the Shadow is different because all of the other masked heroes are PRETENDING to be these menacing, masked figures. Green Hornet takes off his mask and he's really Britt Reid, a normal man with a relatable background. The Spider is secretly Richard Wentworth. But the Shadow IS the Shadow. He only PRETENDS to be Lamont Cranston. And even later, when his identity as Kent Allard is revealed, it's clear that his experiences have changed him such that he isn't the man he used to be, in any way that counts. He simply IS the Shadow, all day, every day, and if we see him in any other guise, THAT is the mask.
CBN: The Shadow, of course, in mainstream pop culture is known best for the classic radio show of days gone by, and with tech being what it is, many folks may have access to those old radio shows today. How does Dynamite's Shadow differ from this 1930s/'40s man of mystery?
Chris Roberson: I think each of us working on the Shadow has a slightly different version of the character in our heads. Garth Ennis's interpretation isn't quite the same as Victor Gischler's, which isn't the same as Matt Wagner's, and so on. I find that I'm looking more to the pulp novels for inspiration than the radio show, personally, though I do still hear Orson Welles's voice in my head whenever the Shadow speaks!
CBN: Do you have any particular favorite Shadow stories from the character's long history in print, radio, etc?
Chris Roberson: Probably the four appearances of Shiwan Khan in the original Shadow magazine, if I had to pick.
CBN: In your continuing Light arc, it seems that every new answer raises more questions. Can you give us any hint at what is at her core and why she has targeted the Shadow?
Chris Roberson: No man is a villain in his own eyes. Nor is any woman.
CBN: Have you had a chance to see any of the limited series being done by Michael Uslan and Keith Burns which comes out in July teaming the Shadow and the Green Hornet? If so, what did you think since you have handled both those characters yourself?
Chris Roberson: I haven't. But I'm looking forward to it!
CBN: Do you enjoy working with artist Giovanni Timpano? What does he bring to the table here?
Chris Roberson: I actually knew Giovanni's art from the digital comic Frost that he's doing with Brandon Jerwa and Eric Trautmann, published by Monkeybrain Comics. So when Dynamite told me he would be drawing my scripts for The Shadow, I was OVERJOYED. His work here is just PHENOMENAL, and I always eagerly away new pages coming in!
CBN: Is there any other project present or future you would like to discuss?
Chris Roberson: Aside from the work I'm doing with Dynamite, I'm most excited about the two creator-owned ongoing projects I'm doing at the moment. The first is Edison Rex, drawn by Dennis Culver, which is being serialized digitally through Monkeybrain Comics, and which will be released in trade paperback by IDW in June. The other is The Strangers, drawn by Scott Kowalchuk, which will be coming out from Oni starting in July (with the first issue available for free on FCBD).
Cosmic Book News would like to thank Chris Roberson for taking time out of his busy schedule to answer our questions, and we would also like to thank Nick Barrucci and Josh Green of Dynamite for helping make this interview possible.
"The Shadow" #14 will hit shelves May 22nd!
Read More

about Exclusive interview: Chris Roberson parts the darkening mists to discuss the world of the Shadow!