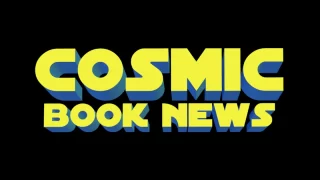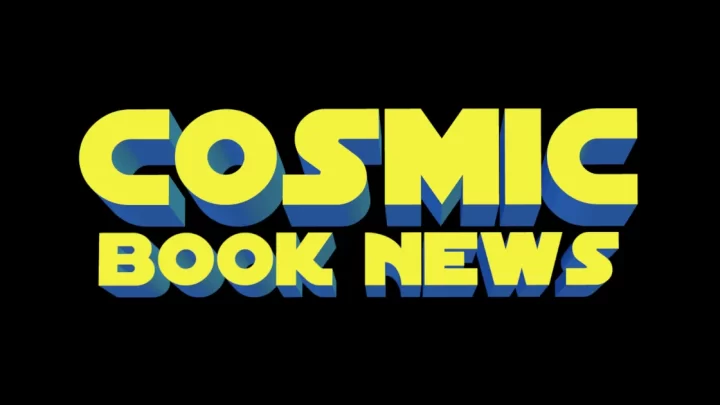 Not Quite Noir Enough
A Film Review of Gangster Squad
By: Lawrence Napoli
Who doesn't like a good crime/cop drama? Most Americans apparently do. The majority of our TV programming revolves around this subject matter whose popularity originates from the grittiness of the American film noir genre that began in the 1940s which was best represented by The Maltese Falcon (1941). Of course, we are well removed from that point in time, but American interest in that era (either on the production or consumer side of the equation) never seems to go away. Perhaps it is the clothing, style, manner of social behavior, the cars or even the guns that draws us back to the box office, but I personally feel the real reason for our intrigue is the unique allure of the anti-hero that showcases quite nicely in film noir. Contemporary America has all but fully embraced the idea of the anti-hero since Vietnam. Our government isn't to be fully trusted, our political leaders are scumbags, our sports heroes are cheaters and various adult authorities take advantage of children. The anti-hero may not have the moral high ground of the classic hero, but it also gives the finger to convention and "authority." Such symbolic defiance still identifies as uniquely American around the globe. Perhaps we relish in being the rebels?
[[wysiwyg_imageupload:5117:]]
Are we as charming as the Rebel Alliance?
That being said, Gangster Squad is a film that attempts to join the successful rank and file of neo-noir classics such as The Untouchables (1987) and L.A. Confidential (1997) while bringing a new emphasis to the table as its calling card: ACTION! Most crime dramas of any era will feature scenes of suspense, violence and gunplay. Action sequences (however brief) will be required to communicate these ideas on the screen, yet none have been so brazen as Gangster Squad as to put every other element of this kind of story (plot, character and visual style) in the proverbial trunk as the action drives the film forward at all times. I enjoyed the action, the explosions and the somewhat asinine gunplay, but the prominence of these elements weakens character development which leads to less sympathy from the audience which produces inconsequential performances from the cast which dilutes the story overall. As much as this film's framework as a crime drama and subject matter concerning the Mickey Cohen rackets would classify this film as noir in theory; this film, in practical feel and fact couldn't have less to do with "hard-boiled" noir. This film is bright, bold and fast. It lights up the screen like Christmas. It's as if someone contracted Michael Bay to do a Prohibition Era film.
[[wysiwyg_imageupload:5118:]]
Morpheus showed me how to shoot this machine gun.
However, Michael Bay did not direct this film. That responsibility was given to Ruben Fleischer whom you'll remember as directing seminal classics (ahem!) like 30 Minutes or Less (2011) and Zombieland (2009). I applaud Fleischer for developing a higher proficiency with action from behind the camera for Gangster Squad, but his desire to make the action look nothing like the cheese of his previous comedies comes at a cost. His cast has extreme time restrictions to actually do some acting. Being the director, Fleischer's primary responsibility is for the performances and if he isn't getting enough from his cast, he needs to get more (somehow) or give more (script alterations to compensate). In this case, Fleischer would have been better off substituting some dialogue scenes for action so the audience could buy into his characters more easily. If the assembly and exploits of an anti-gang team is central to the story, why are there so few scenes depicting chemistry amongst them? We need more campfire scenes! We need to see these characters giving a damn about each other before we can accept anything else in the story. Or the scenes the audience observed simply needed to be better. But this burden doesn't fall squarely on the director.
[[wysiwyg_imageupload:5119:]]
We're not a team. We're a time bomb. Or are we just a bomb?
Screenwriter Will Beall is a veteran writer for the TV show Castle, but has no feature film screenwriting credits before this adaptation of the book by Paul Lieberman. If we are to take Gangster Squad as Beall's approach to team dynamics in an action oriented film, then I have IMMEDIATE concerns for his script of the Justice League movie set for release in 2015. Gangster Squad is a movie that is constantly trying to have its cake (lots of action) and eat it too (while staying true to noir). In many respects, this film follows an often tread plot for crime drama: There's a marquee criminal organization in town, a team has to be made to fight it and conflict ensues. Simply connecting these bullet points with explosions doesn't make this kind of movie work. It works even less when an ensemble cast is to be featured rather than 1 or 2 characters. If there's a team, we need to see their interaction and THAT dynamic needs to be featured above anything else (see Marvel's The Avengers). Too much action and effects means less plot and dialogue and any film will suffer when these aspects are not in balance. The only character that was rounded out in Gangster Squad was Ryan Gosling's Jerry Wooters: a charming anti-hero who isn't technically the main character. That honor was meant to be Josh Brolin's John O'Mara who was written as a white knight with anger management issues and zero complexity beyond him dealing with the fact that being a tough guy is the only thing he's really good at.
[[wysiwyg_imageupload:5120:]]
The cops only discover the use of machine guns at the end of the film.
Overall, the cast's performance was good, but very inconsistent as a result of the aforementioned screen time limitations. Sean Penn brings textbook intensity being the most accomplished member of this cast as Mickey Cohen. He delivers characterization that is stereotypically menacing, but not much beyond that seeing how the story strictly focuses on the cops.
[[wysiwyg_imageupload:5121:]]
Ask the paparazzi! Don't F*CK with Sean Penn!
Josh Brolin seems determined to take roles in films where he is constantly being overshadowed. He is meant to be the leader of the squad, yet whenever Ryan Gosling's character makes an appearance, Bolin is forgotten. He isn't a bad actor, nor does he produce an ineffective performance in Gangster Squad, but his character is easily the least interesting. John O'Mara was meant to mirror Eliot Ness in that he's a family man while leading a small crew against an army of hell. This would be interesting if Brolin actually showed some internal struggle with this situation. Rather, Brolin takes a very flat approach to the tough guy character that is quite matter-of-fact about the situation and fully accepts his limitations as a meat head.
[[wysiwyg_imageupload:5122:]]
Why does everyone like you better than me?
So many actors were tragically underused beginning with Emma Stone whose only function in this film is sex appeal. I believe the director was counting on some residual chemistry from Crazy, Stupid, Love (2011) between Stone and Gosling because the three scenes they share don't come close to producing a decent romance. Anthony Mackie, whom I enjoyed thoroughly in The Adjustment Bureau (2011) and Real Steel (2011), and will be featured in Captain America 2, has a combined screen time of about 10 minutes. Giovanni Ribisi, an excellent actor with a very diverse filmography is an afterthought. Nick Nolte is only present because the cast needed a dirty, old man; so who else you gonna call? The real problem is that none of these characters have a moment to actually shine on screen, which would effectively validate their existence.
[[wysiwyg_imageupload:5123:]]
Falcon better not be the token black guy in the Captain America sequel!
Gangster Squad is Ryan Gosling's film. His character's profound apathy seems second nature to the man which accounts for just about every effective moment of comic relief for the entire movie. He is the only actor to show an effective arc that justifies and motivates change in his character. Of course, he's the only actor to have the opportunity to actually do this. The trick is that Gosling makes it look so easy. The audience loves his charisma, cool and collectiveness. However, I feel remiss to praise Gosling too much for the simple fact he plays the best character in the script.
[[wysiwyg_imageupload:5124:]]
This is my movie. MINE!
Gangster Squad doesn't look, sound or feel like a noir/crime drama. This fact is made perfectly clear in the very first scene which reveals some unexpected gore in a very graphic manner. The slow-motion visual effects that run wild towards the end of this film need to stay in The Matrix. Chemistry amongst all characters seems flaccid. The plot is a cookie-cutter mash-up of every mobster related film you've seen from the past. Overall, this first film of 2013 fails to impress yours truly. It's decent fun if you want to see someone punched in the face, but if you're expecting more, you'll just get a donkey kick to the groin.
Read More

about Movie Review: Gangster Squad (2013)